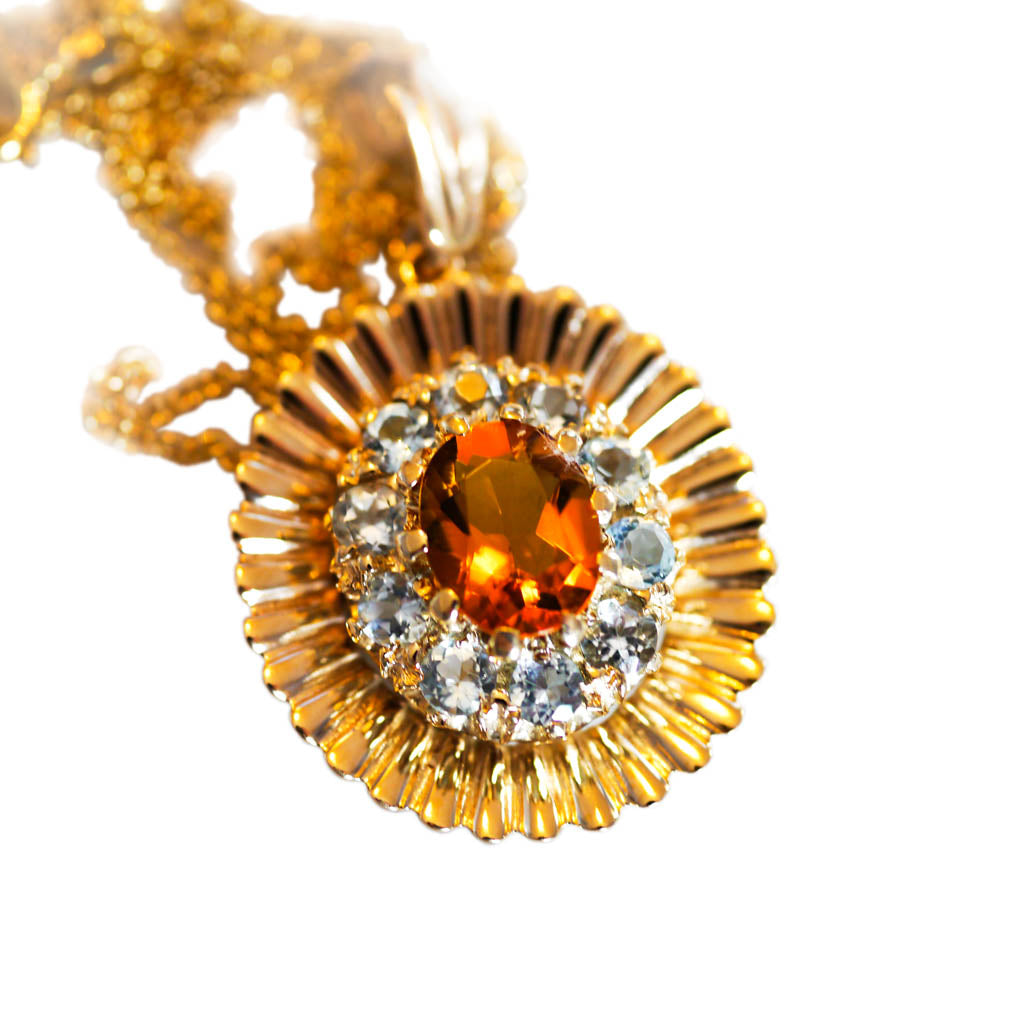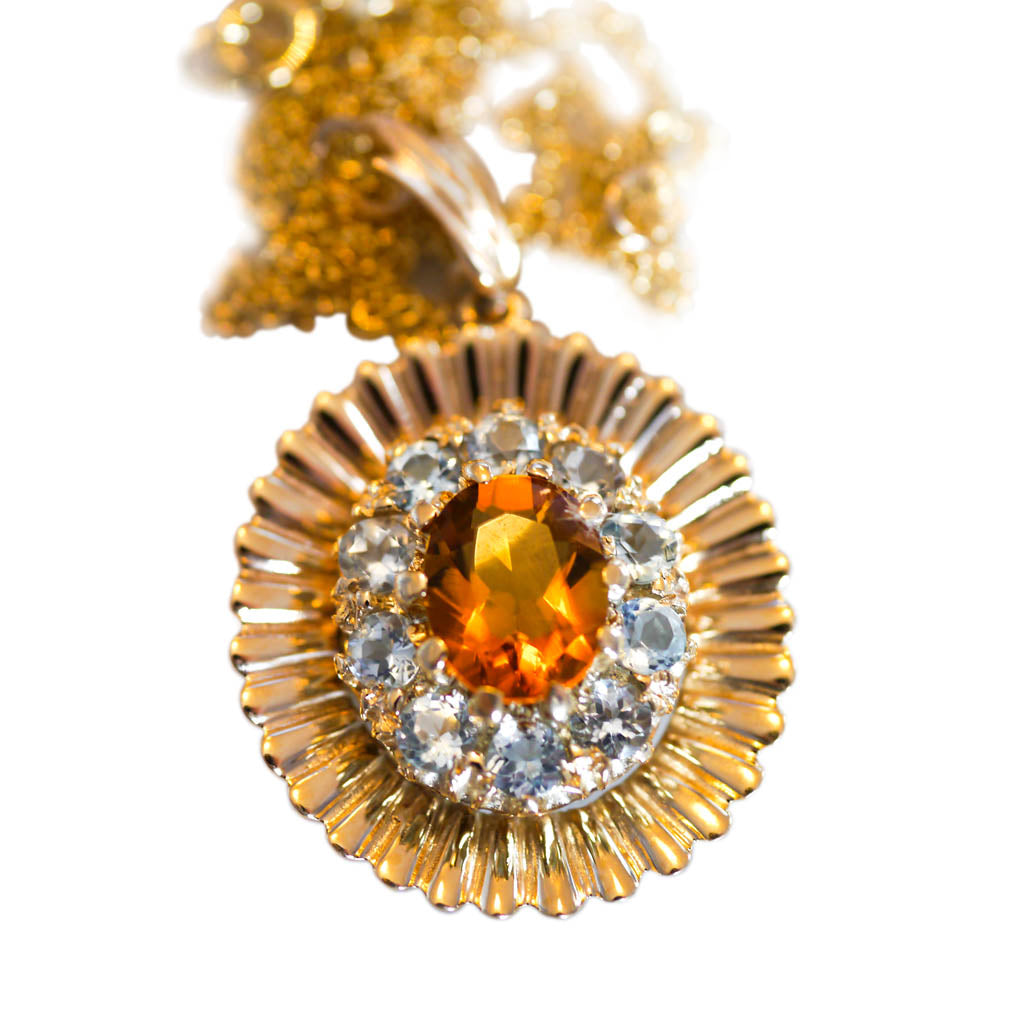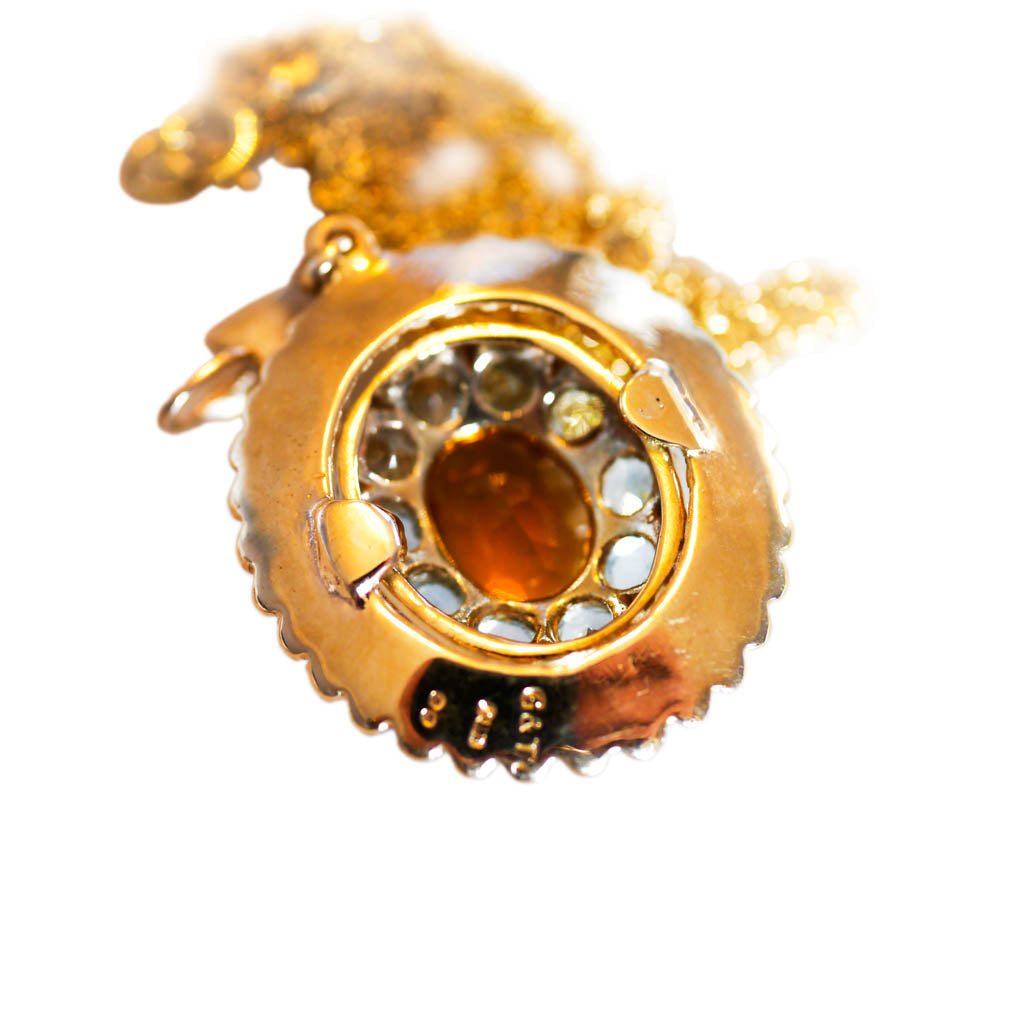 Blue Topaz and Citrine Suntoucher Necklace 1974
Sunrays of jive electro Blue Topazes around a sensational Citrine! Rock it from the start!

Description:
Stones:       Ten Sky Blue Topazes and Citrine
Metal:         9K Gold
Size:            2.5cm wide & 3cm high with 18 inch with 16 inch jump ring Necklace
Hallmarks: London 1974
NB: The piece originally sported ten Seed Pearls which we swapped out for ten Sky Blue Topazes which we thought brought the necklace to another level of delight!