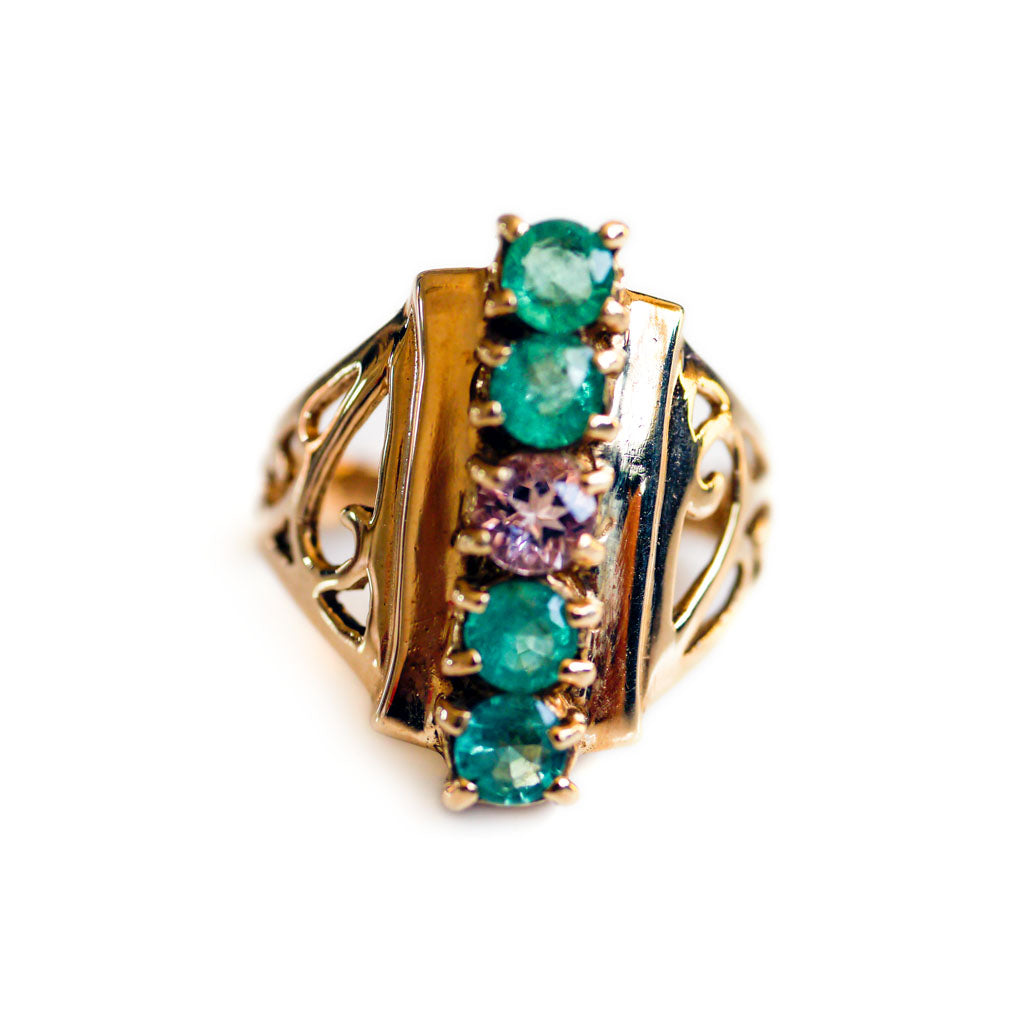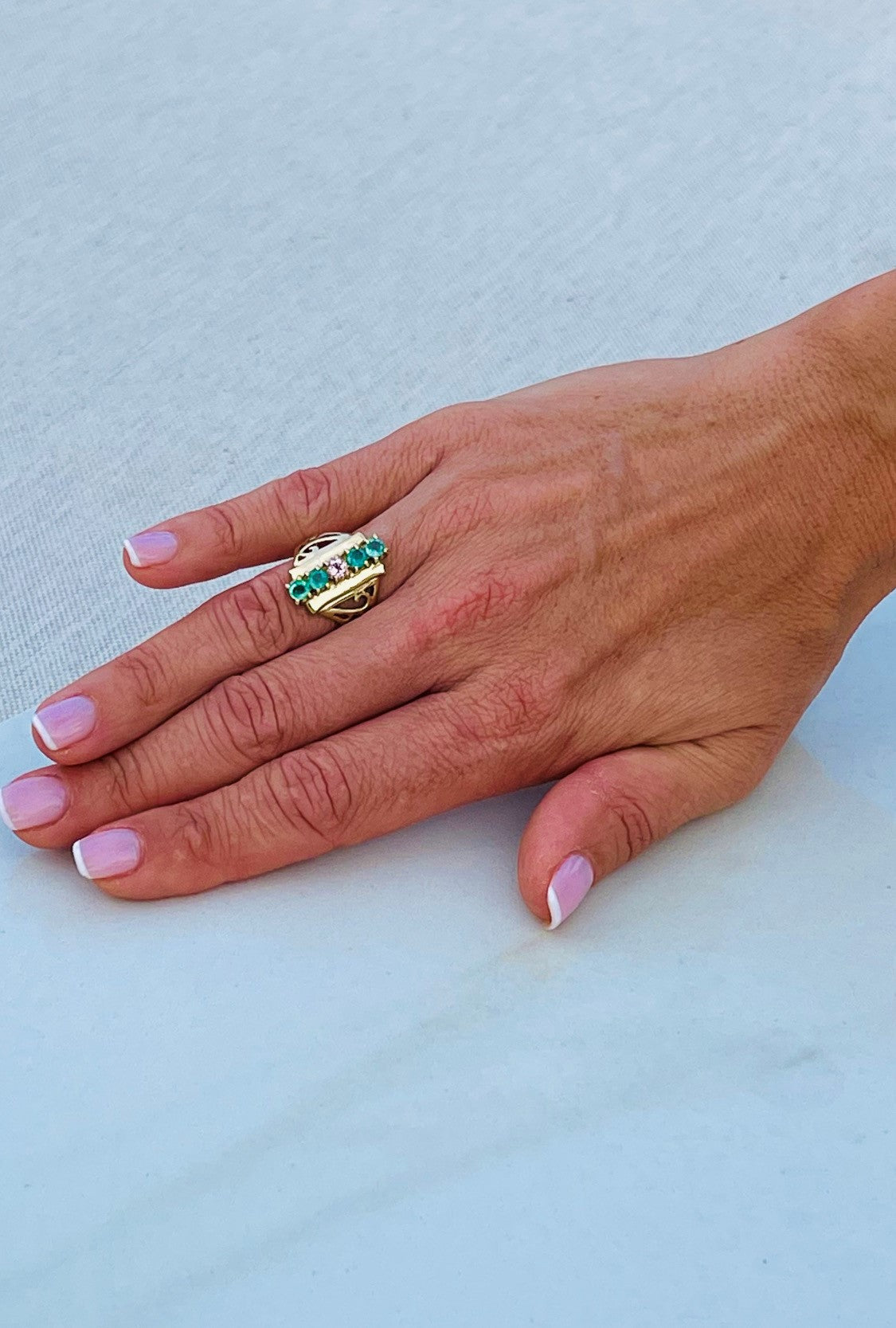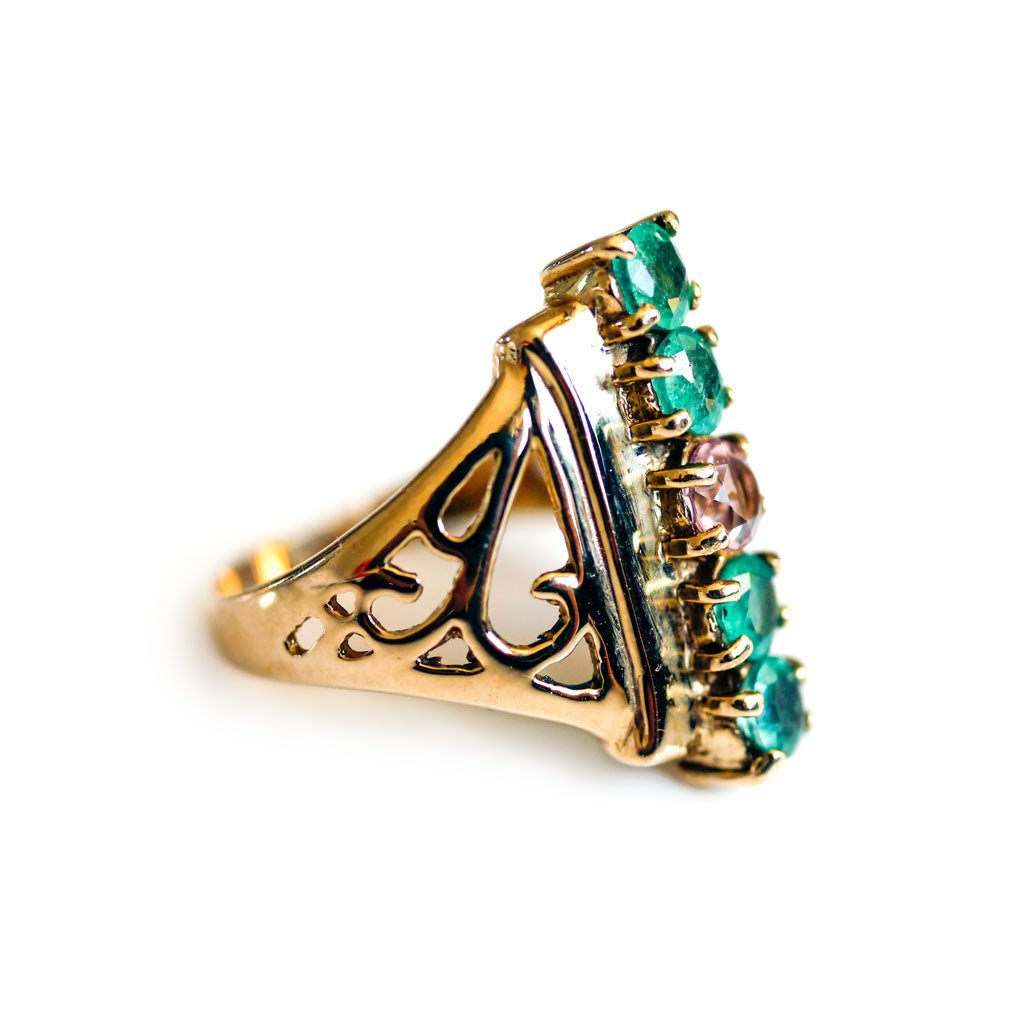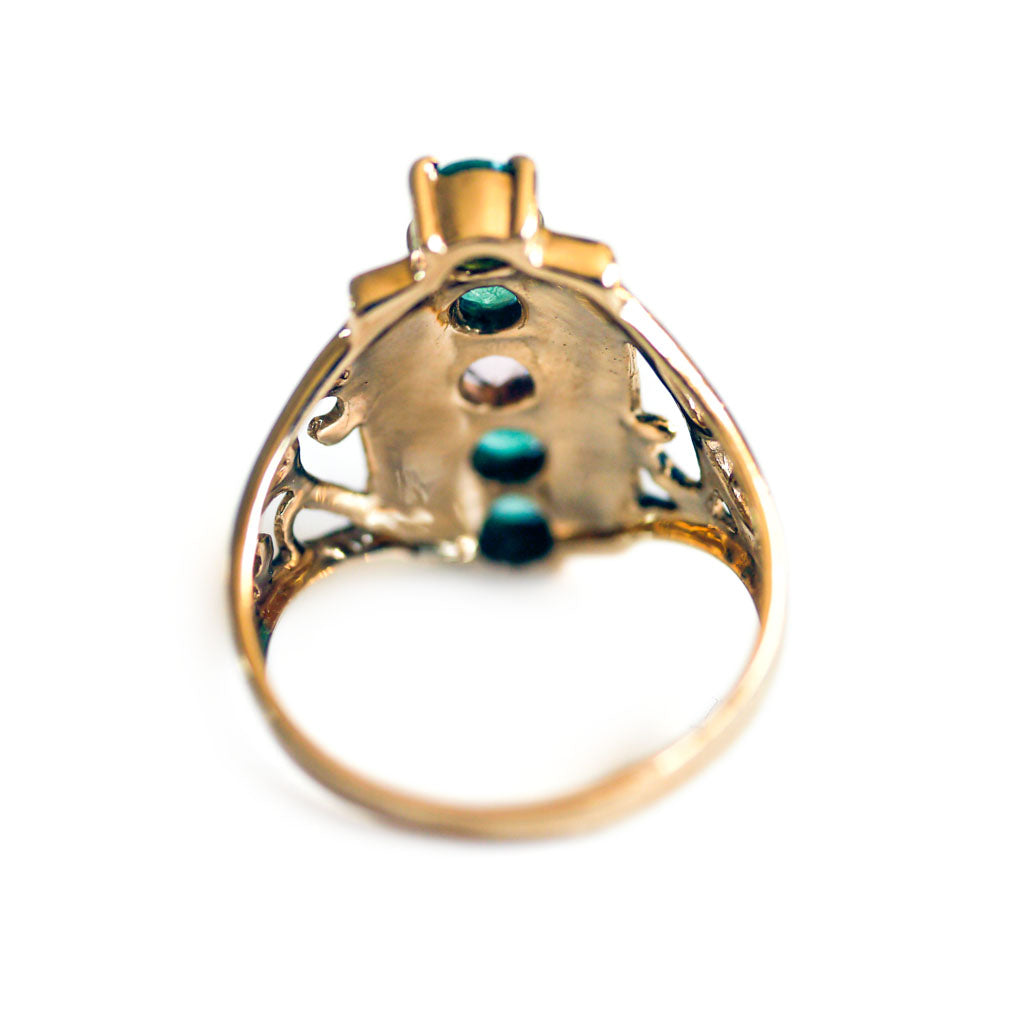 Extravagant Emerald and Morganite Ring 2005
Funky Five Star Luxury!!!  We are talking digit decadence, yes Emerald extravagance accented with a central Morganite all in a ring!  Flaunt it!!  You shall be "beryl" delirious! And did you know that Emeralds and Morganites both hail from the Beryl family!
Description: Stone:
          Emeralds and Morganite
Metal:
          9K Gold
Size:
             P UK  
Hallmarks:
 Birmingham 2005
Status:
         Vintage
NB:
The piece originally sported five Amethysts which we swapped out for a Emeralds and Morganite which we thought brought the ring to another level of delight!