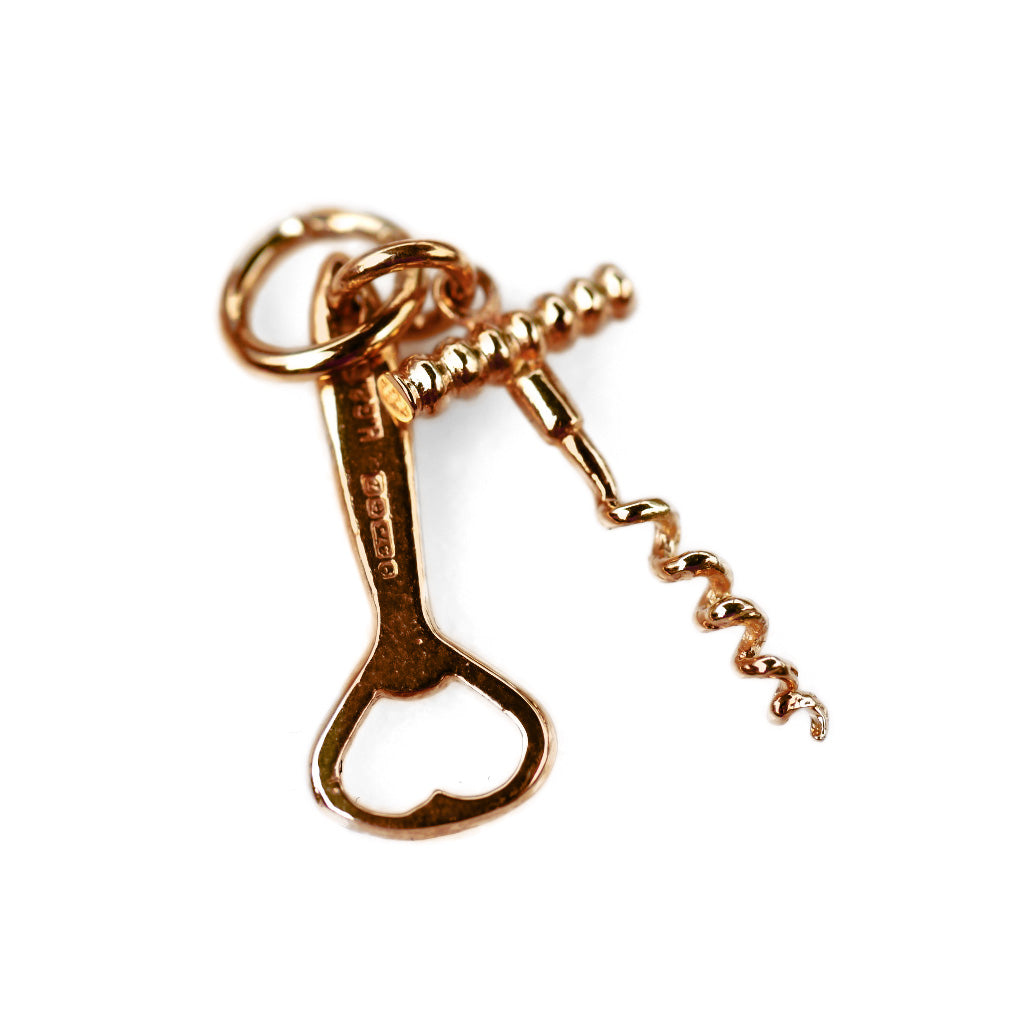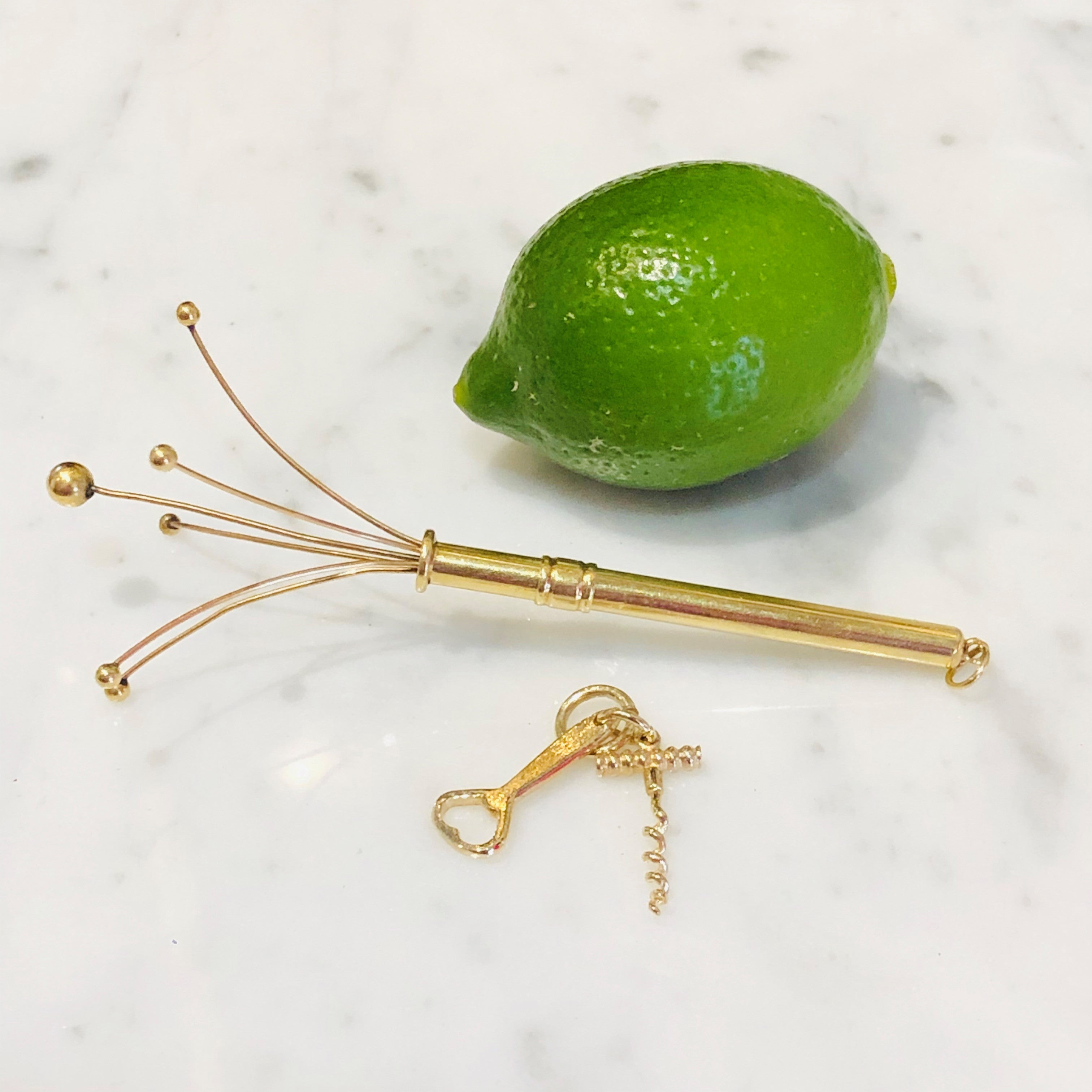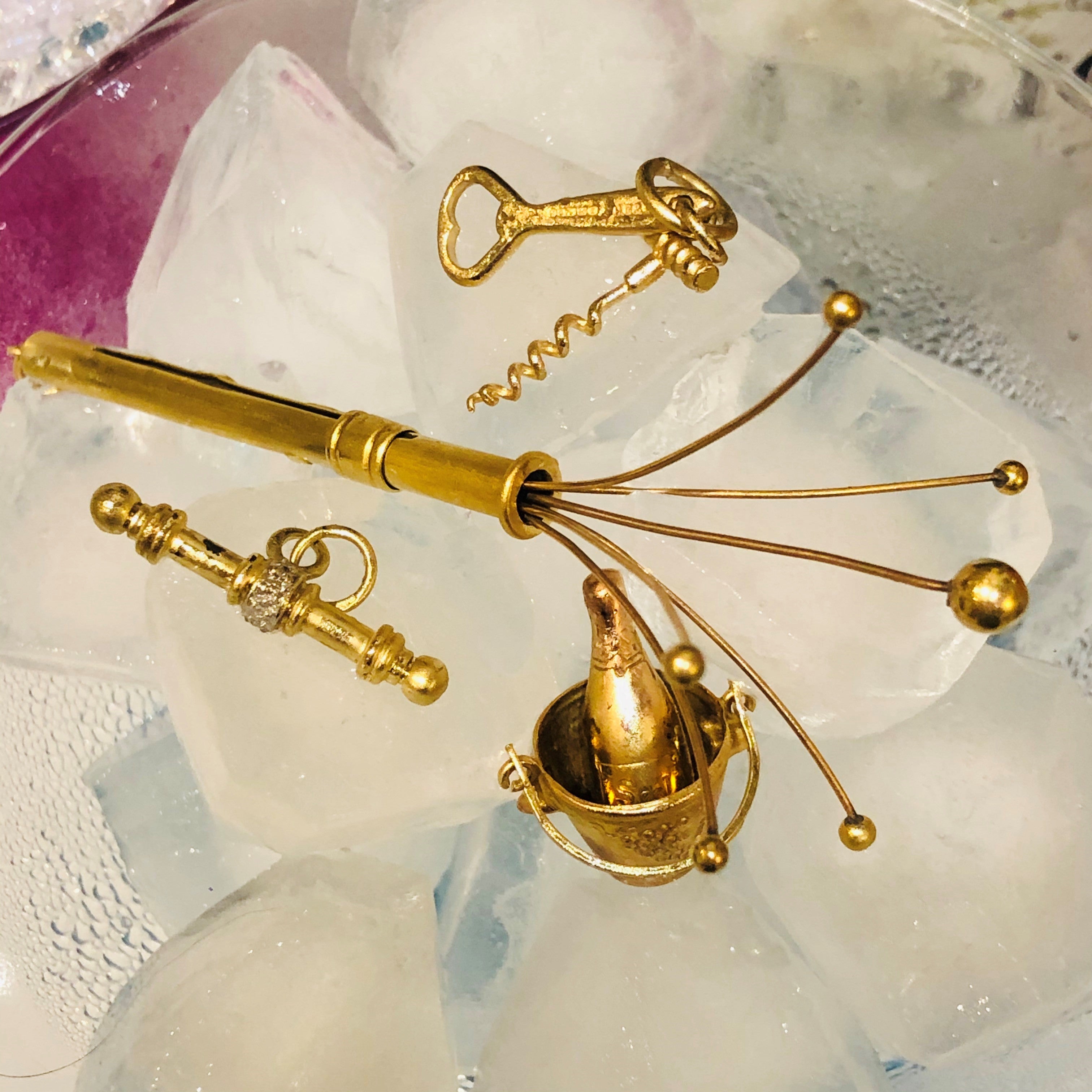 Gold Glorious Gold: 1974 Corkscrew and Bottle Opener Pendant
Oooh Bacchus will be jealous!!!  Seventies style behold a bold gold Corkscrew and Bottle Opener!!!  A sure-fire way to "Stylin', wilin', livin' it up in the city!"  Seriously oozing cool!  Every man, woman and bartender worth their salt needs one of these!

Description:
Metal:          9K Gold
Size:             2.5cm long including bail
Hallmarks:   Birmingham, 1974
Status:          Vintage
Style Notes: To be added to a necklace and let it swing provocatively!