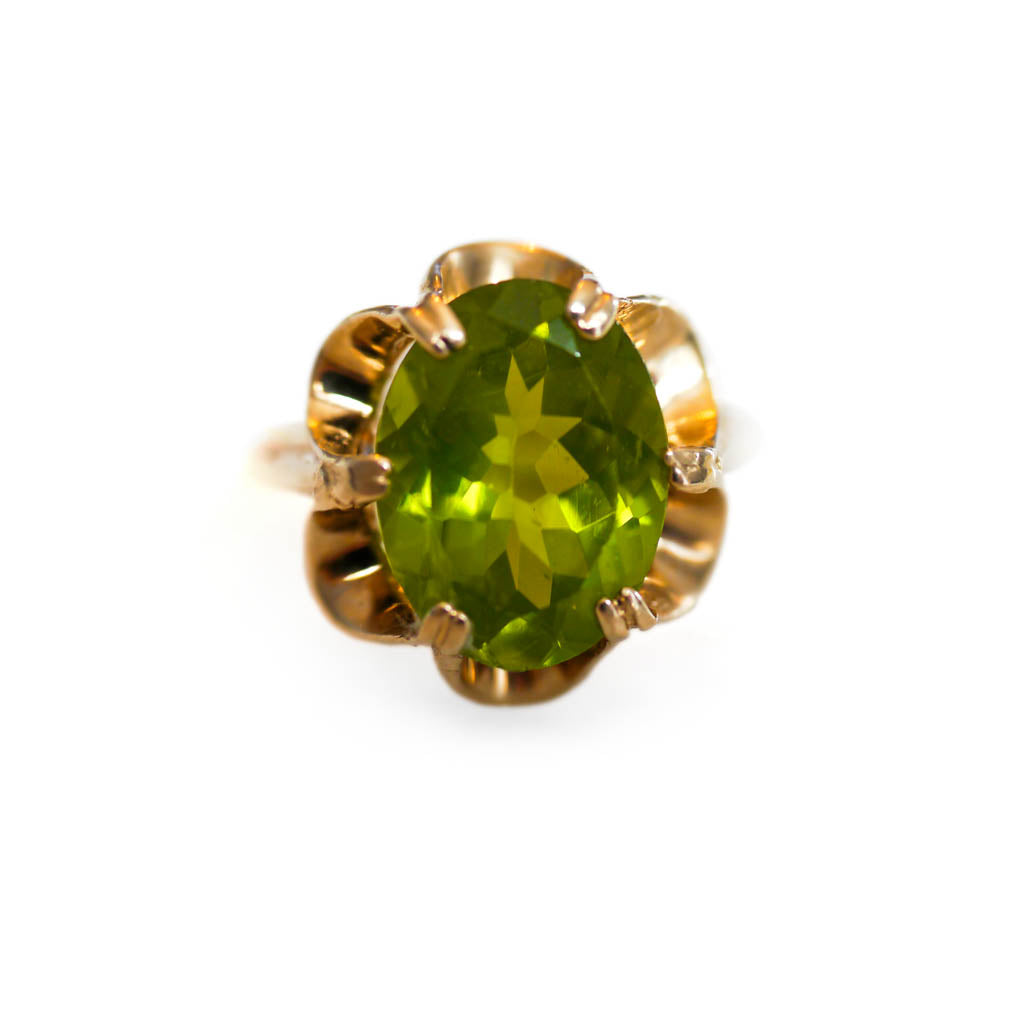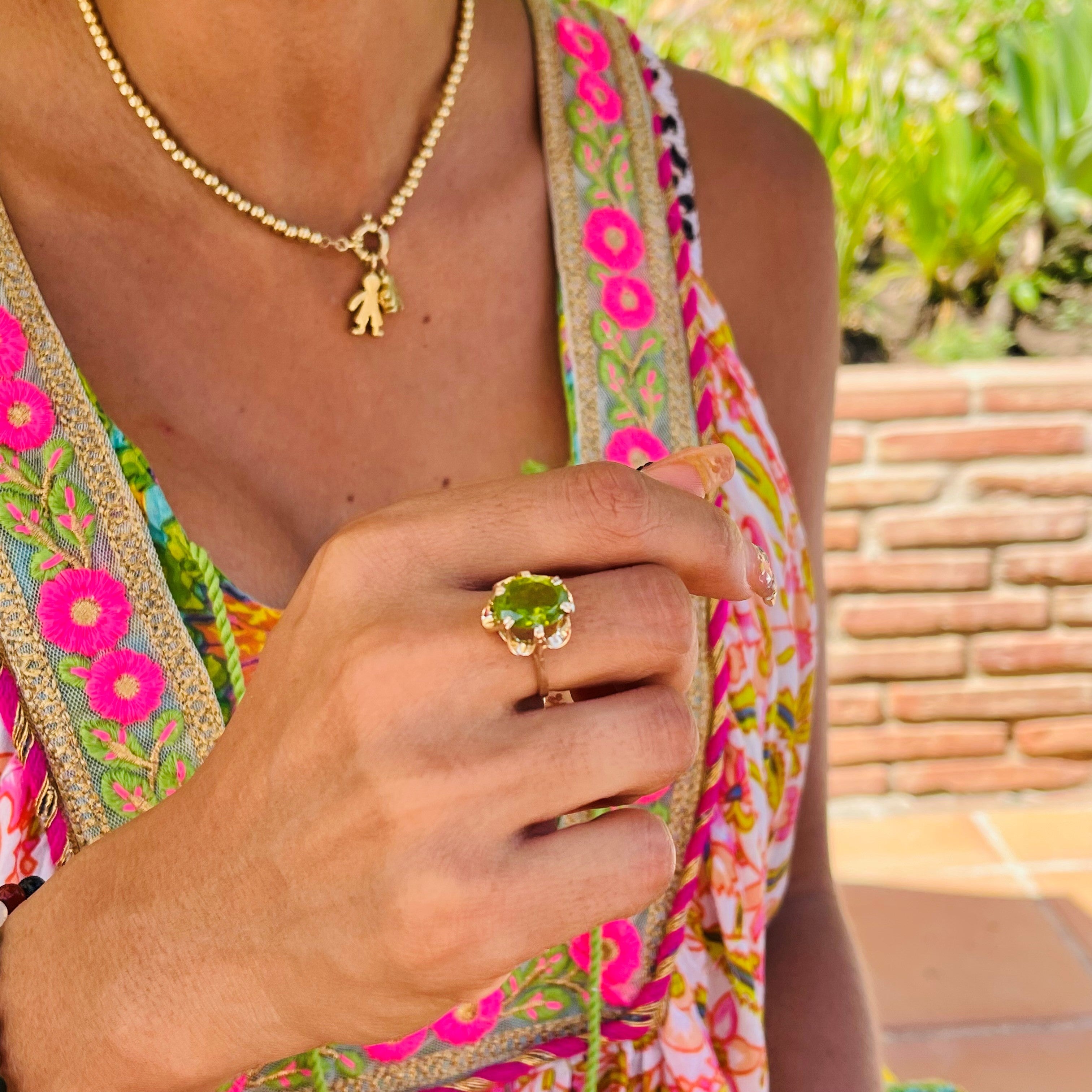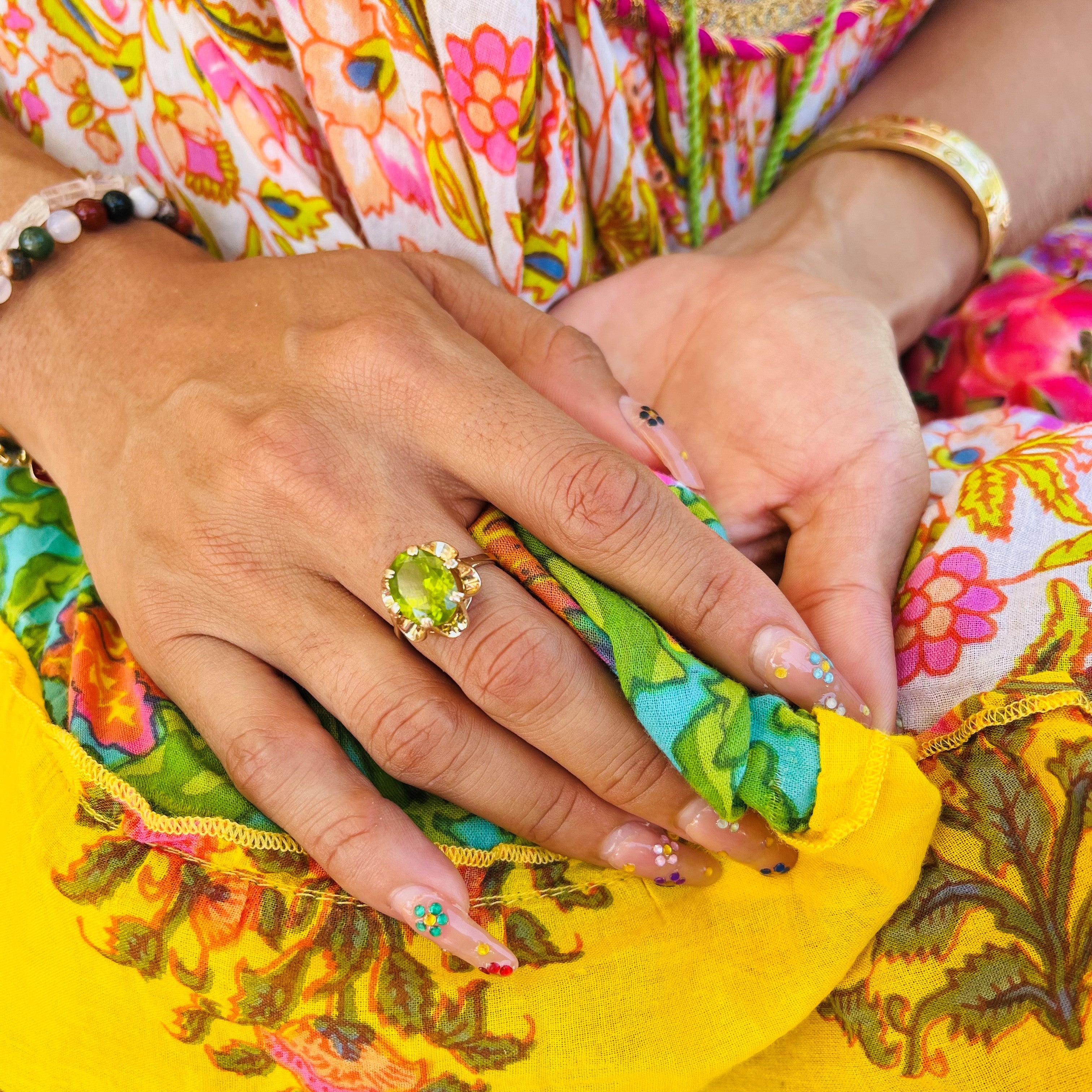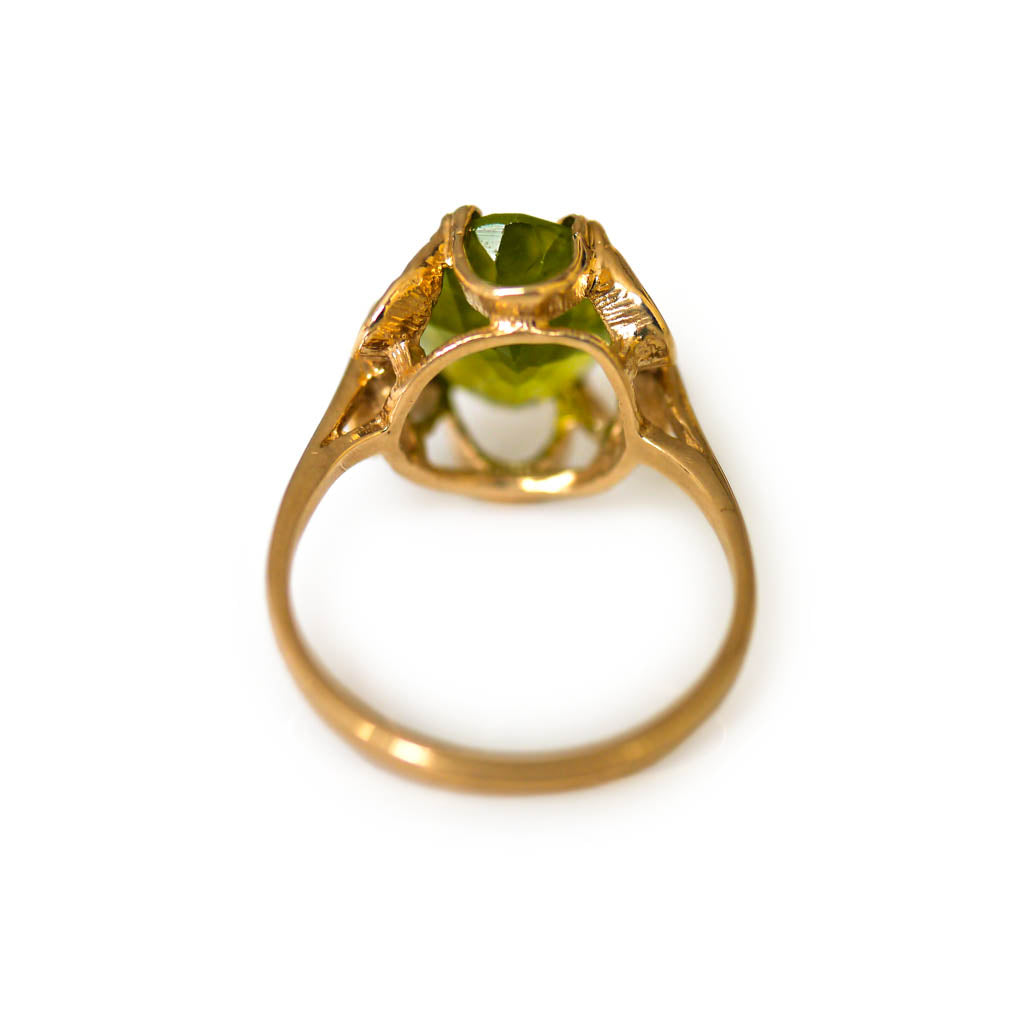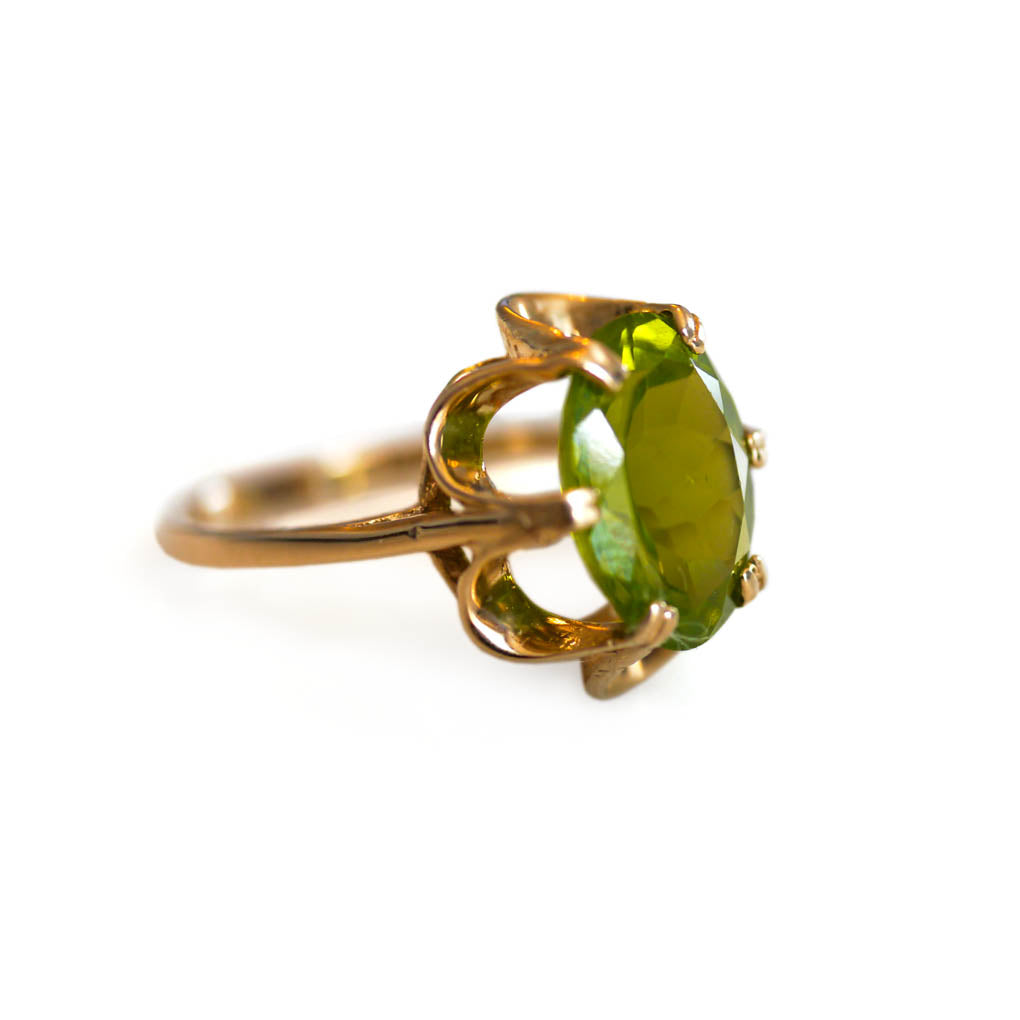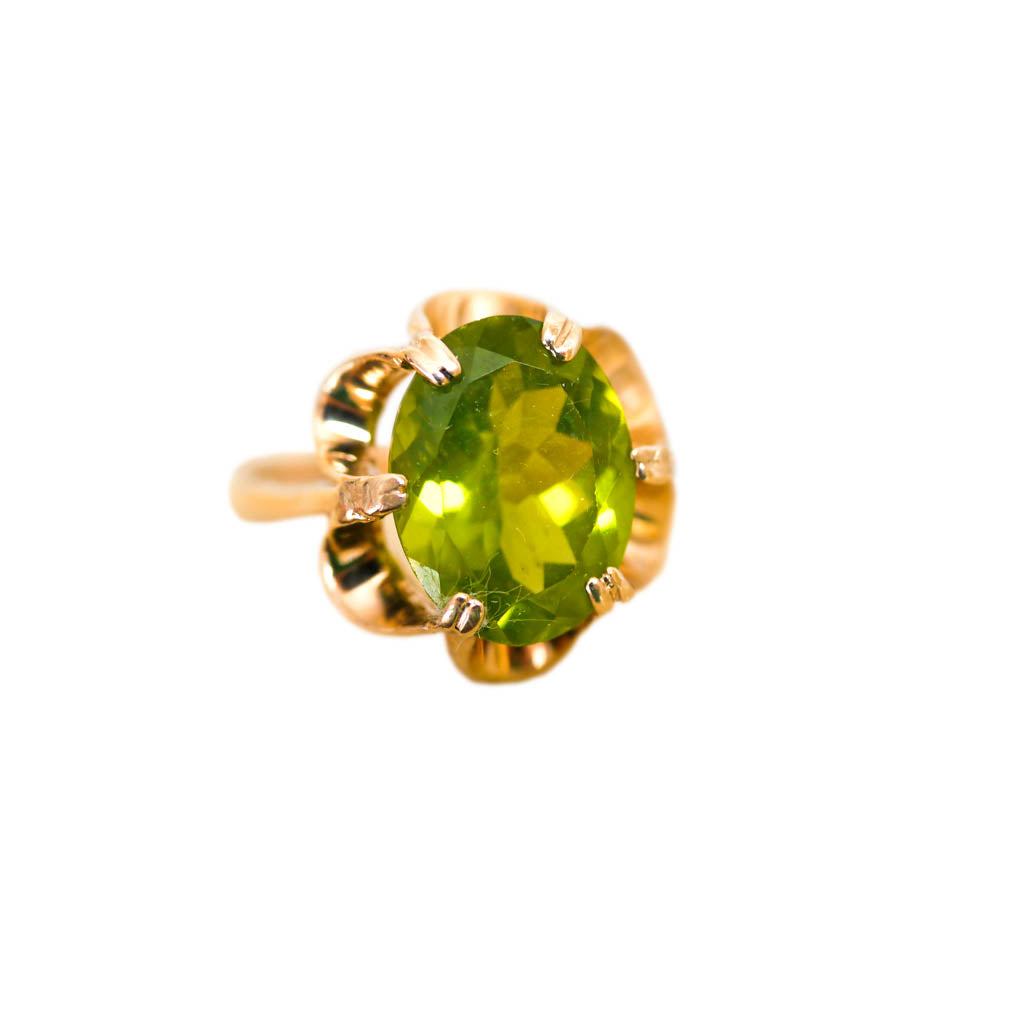 Phenomenal 3.8 Carat Peridot Ring 1991
Rush, Rush and Set Adrift on Memory Bliss with this fabulous 1990s Peridot pleasure!!
This verdantly neon gemstone is known for its compassion, cleansing abilities not to mention its 3.8 carats!!! Not only will you have peeps pawing for your Peridot but whilst they do so – dazzle them with knowledge for the Peridot also goes by the name Chrysolite. 
Description: Stone:
          Peridot also known as Chrysolite 3.8 Carats
Metal:
          9K Gold
Size:
             N UK
Hallmarks:
 London 1991
Status:
         Vintage
NB:
The piece originally sported a central synthetic Spinel which we swapped out for a Peridot which we thought brought the ring to another level of delight!