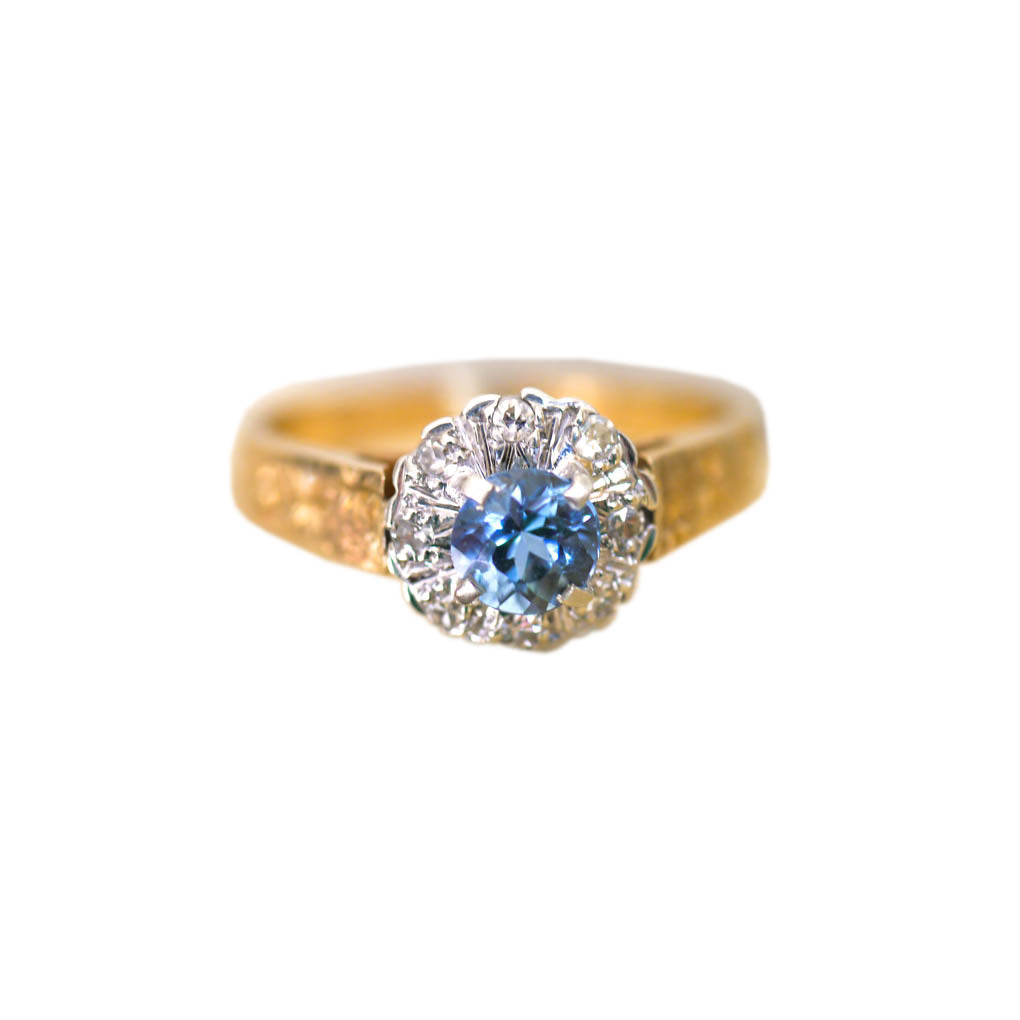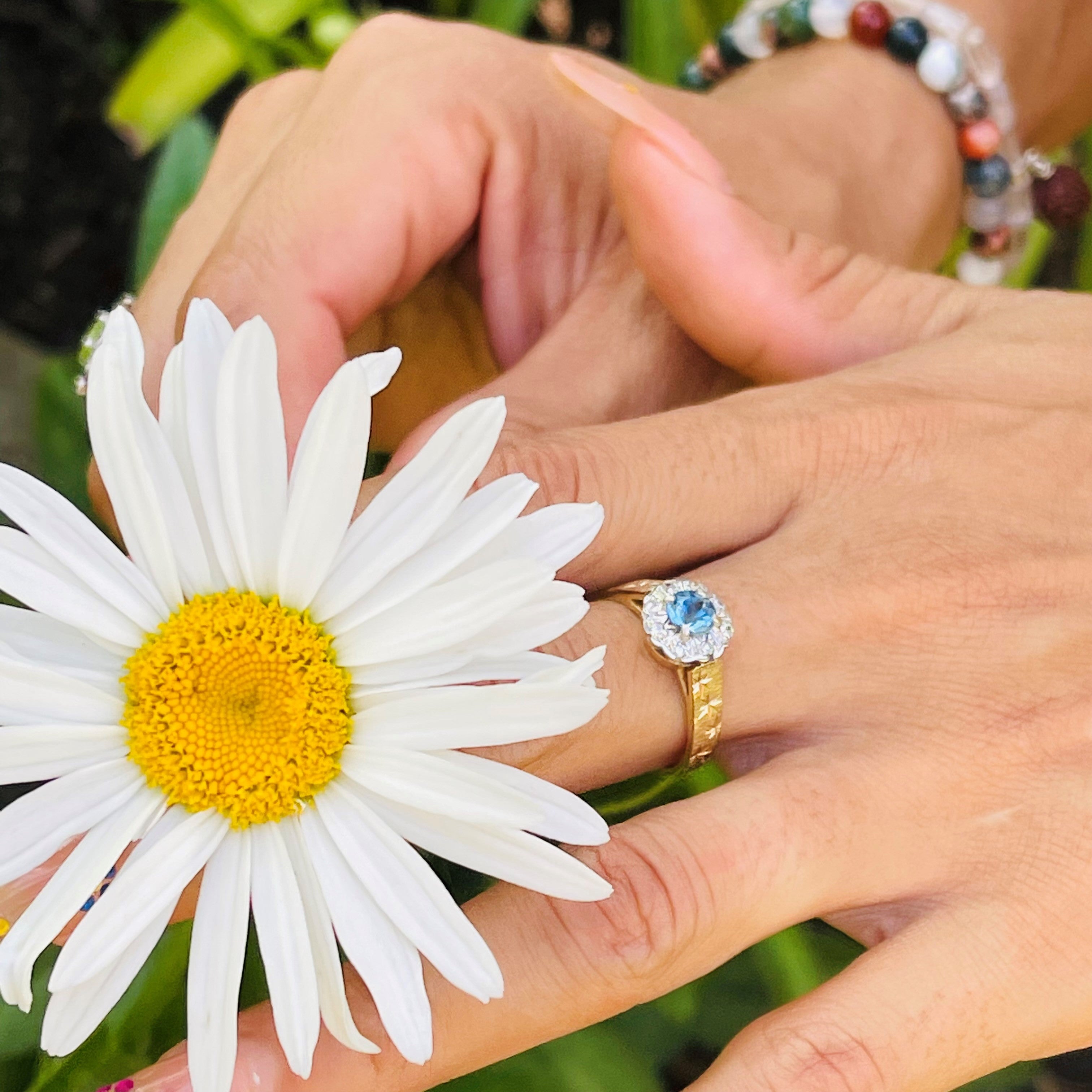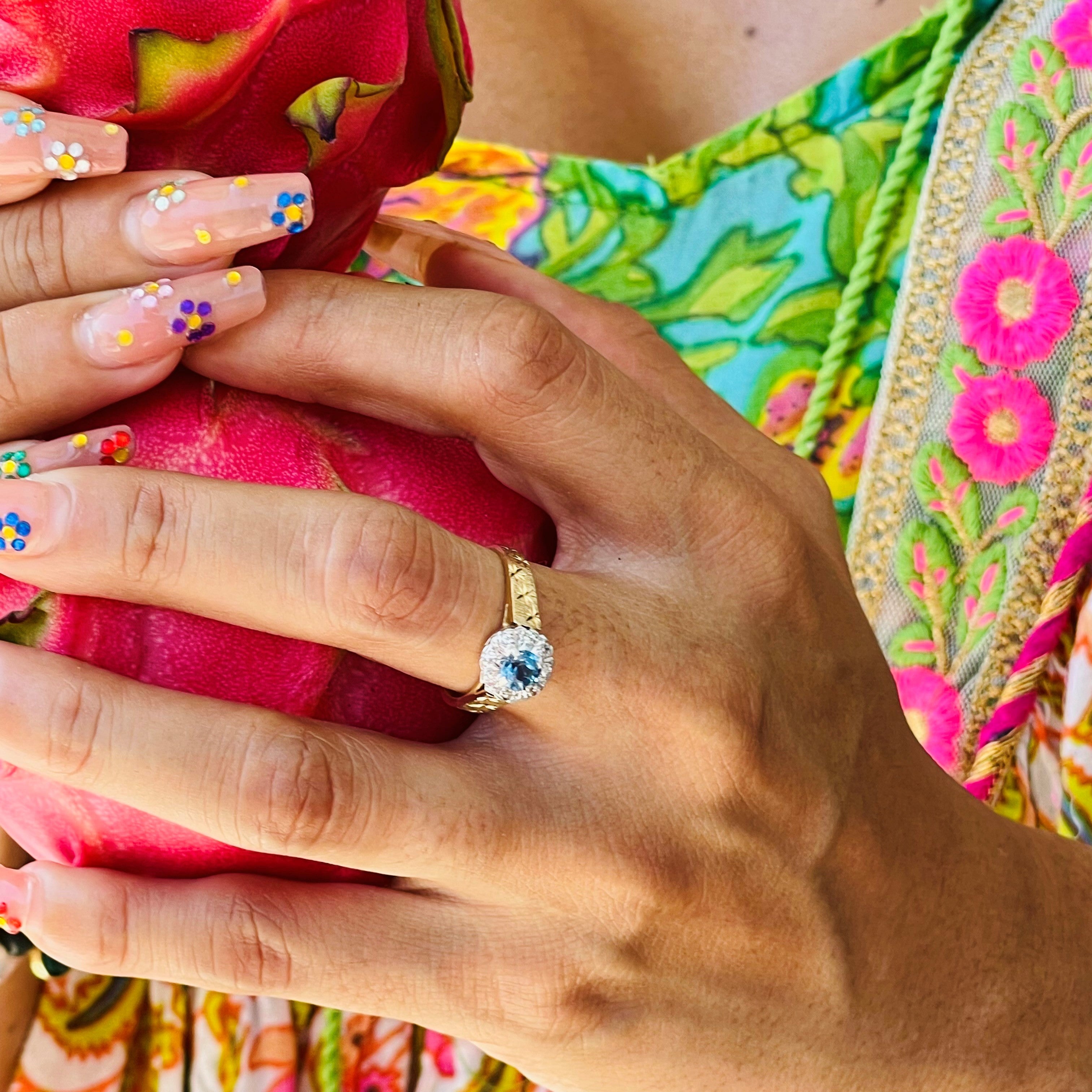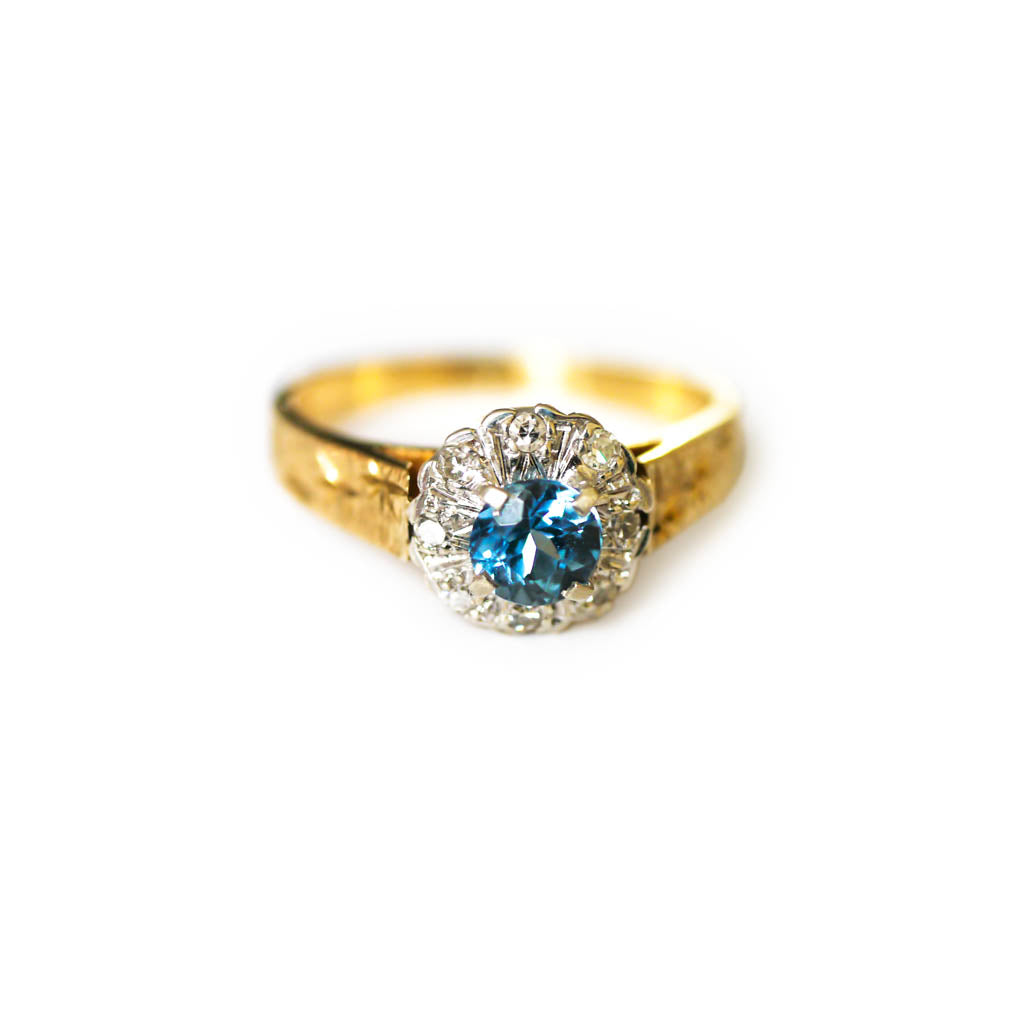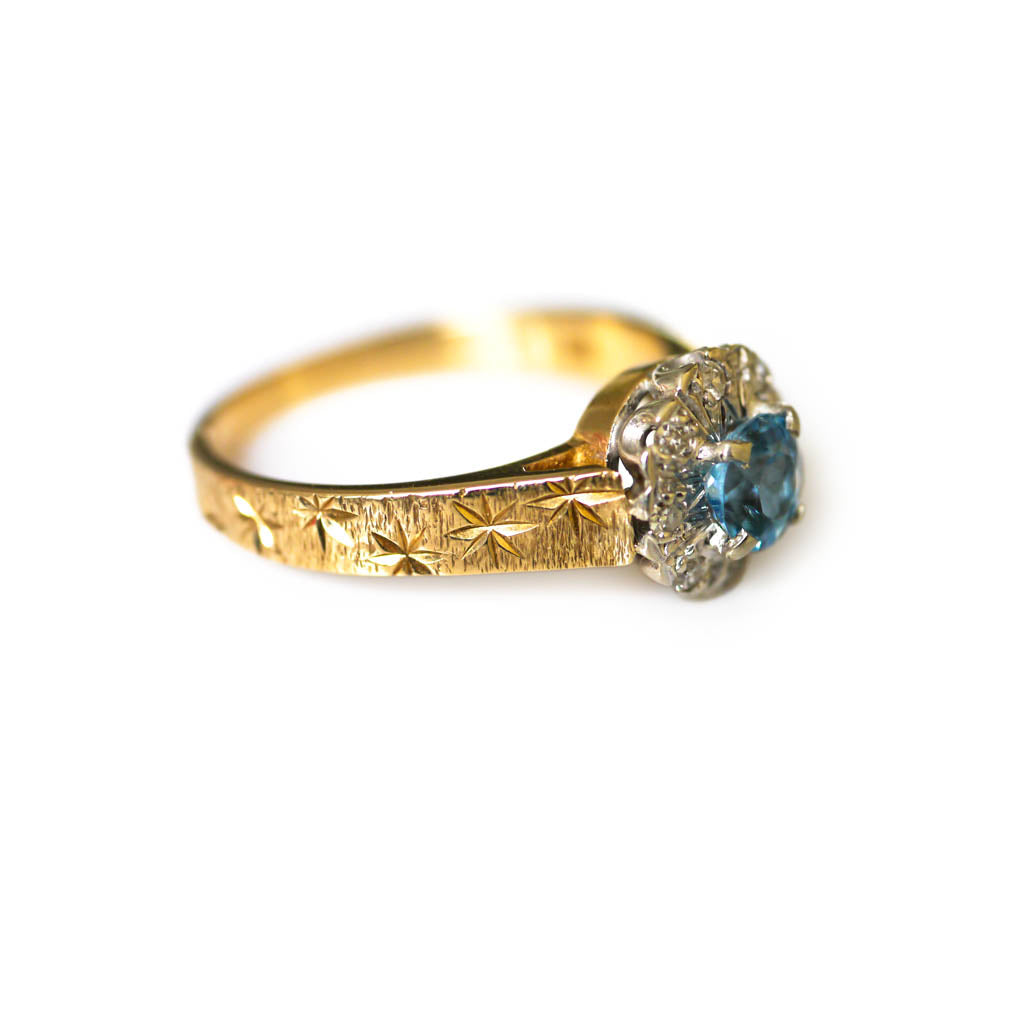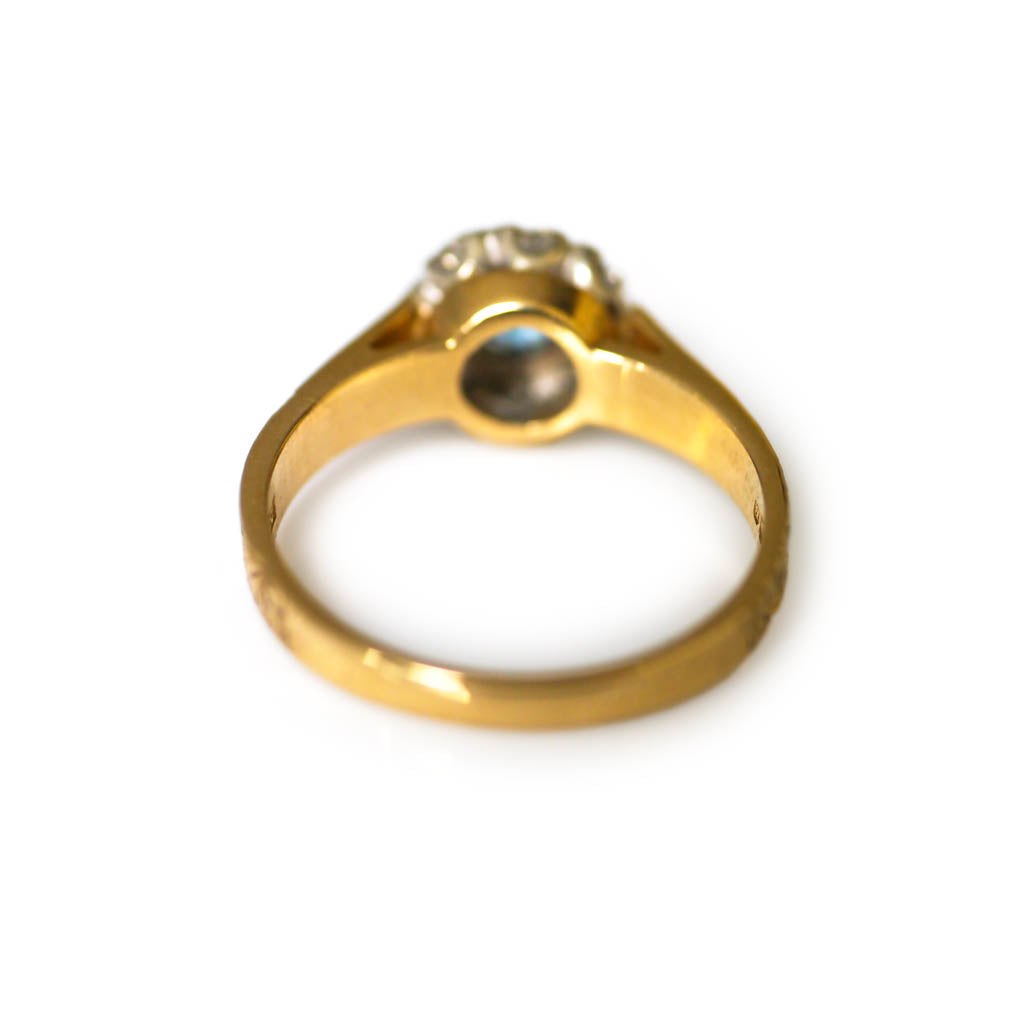 Aquamarine and Diamond Dress Ring 1976
Awe inspiring delightful dress ring festooned with Diamonds and an amazing Aquamarine central gemstone.  It will leave you simply star struck just like the hand engraved stars on the shank!  You really shall shine the brightest!!!
Description: Stone:
         Aquamarine and Diamonds
Metal:
         9K Gold
Size:
            N 1/2 UK
Hallmarks:
 London 1976
Status:
         Vintage
NB:
The piece originally sported a central Sapphire which we swapped out for an Aquamarine which we thought brought the ring to another level of delight!