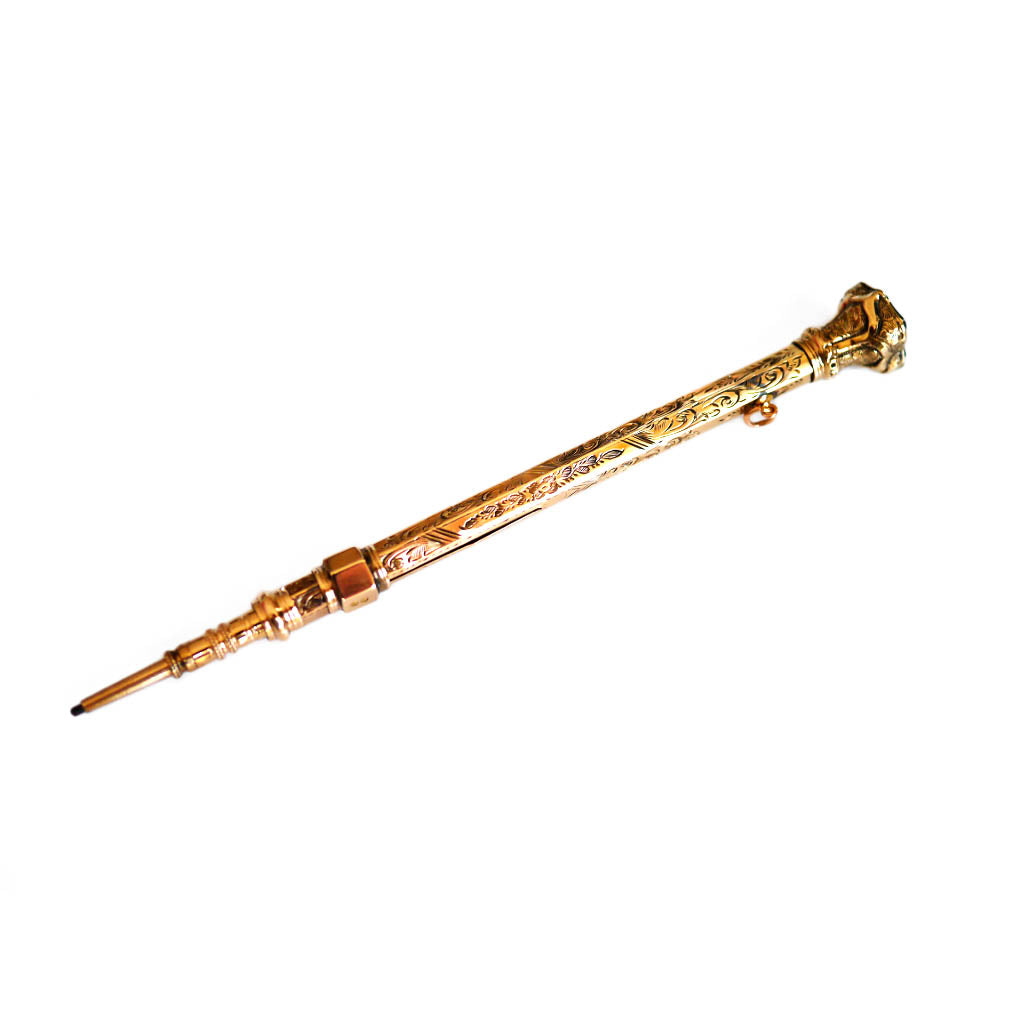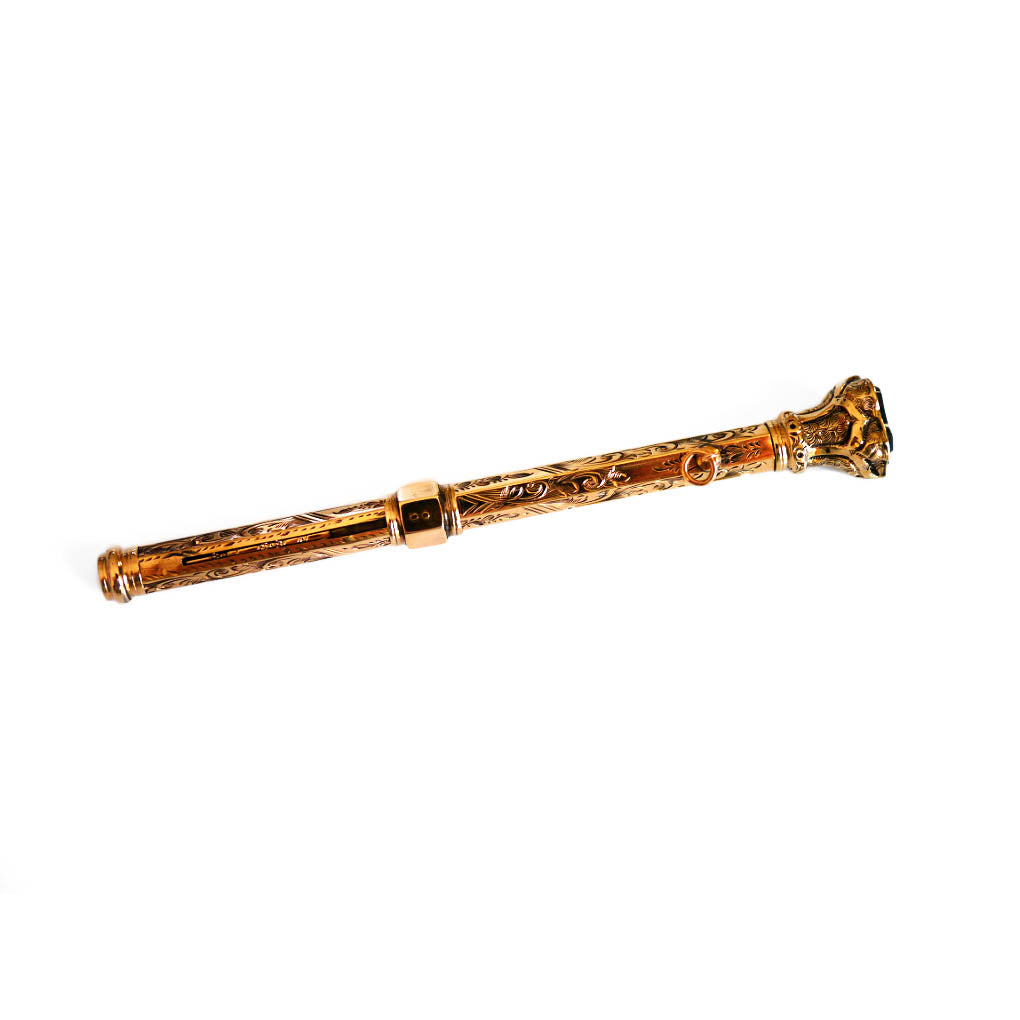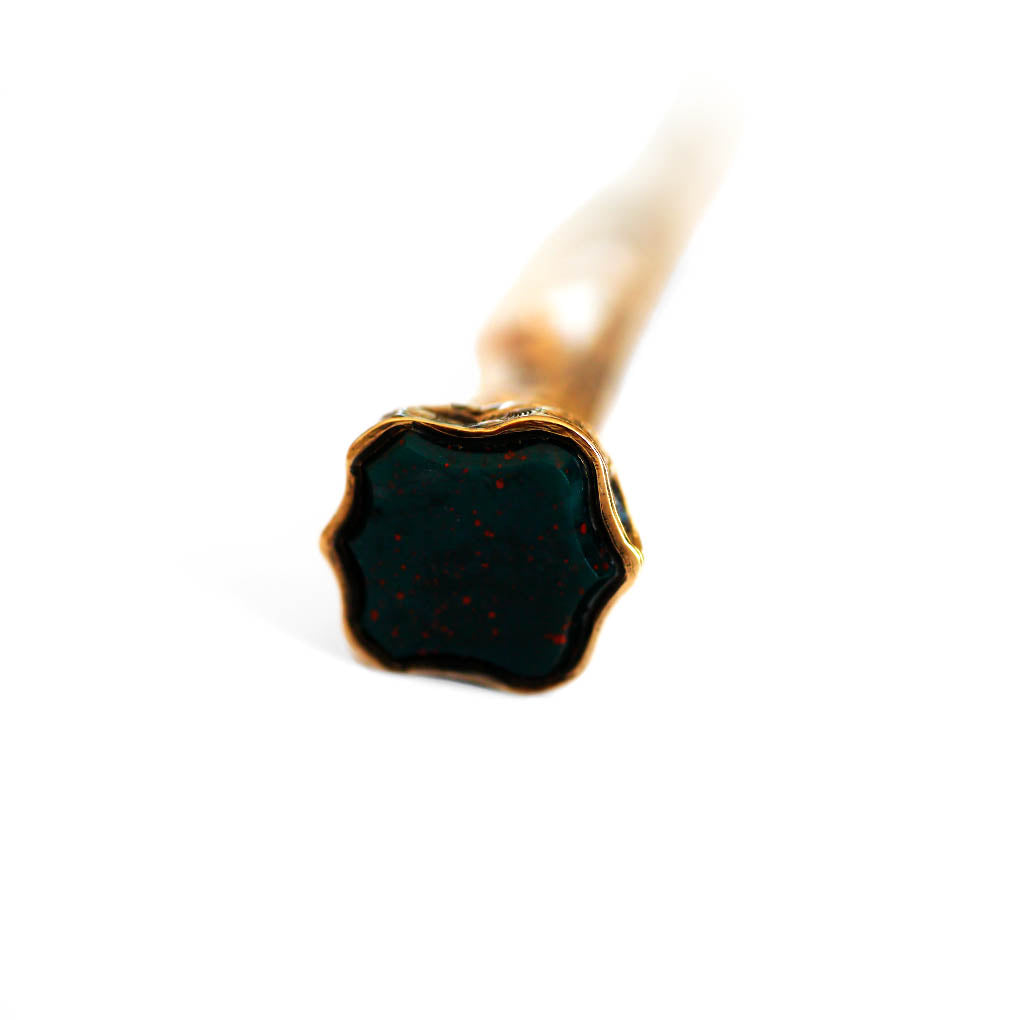 Bloodstone Retractable Pencil (Edwardian)
What we have here is an absolute cracker of an Edwardian aphrodisiac!!  No, we haven't gone completely and gloriously bonkers!!!  Did you know that powdered Bloodstone is used as an aphrodisiac in some countries!!!  Well whilst one is dining out on that tibit one can revel in this retractable Edwardian pencil!!!  Hand engraved with a Bloodstone top which unscrews so one can refill the leads!!  A mechanical marvel to be styled on a long chain and worn at any discerning event!!!  Oh and do take note, this treasure even has a little plaque where you can helpfully inscribe something fitting!!
Description: Stone:
        Bloodstone
Metal:
         9K Gold
Size:            
Pendant c. 8.5cm in length and 11cm fully extended
Hallmarks:
  Rubbed
Status:         
Vintage / Edwardian
Style Notes:
To be added to a necklace!  Please note that no chain is included however, we can happily help you!