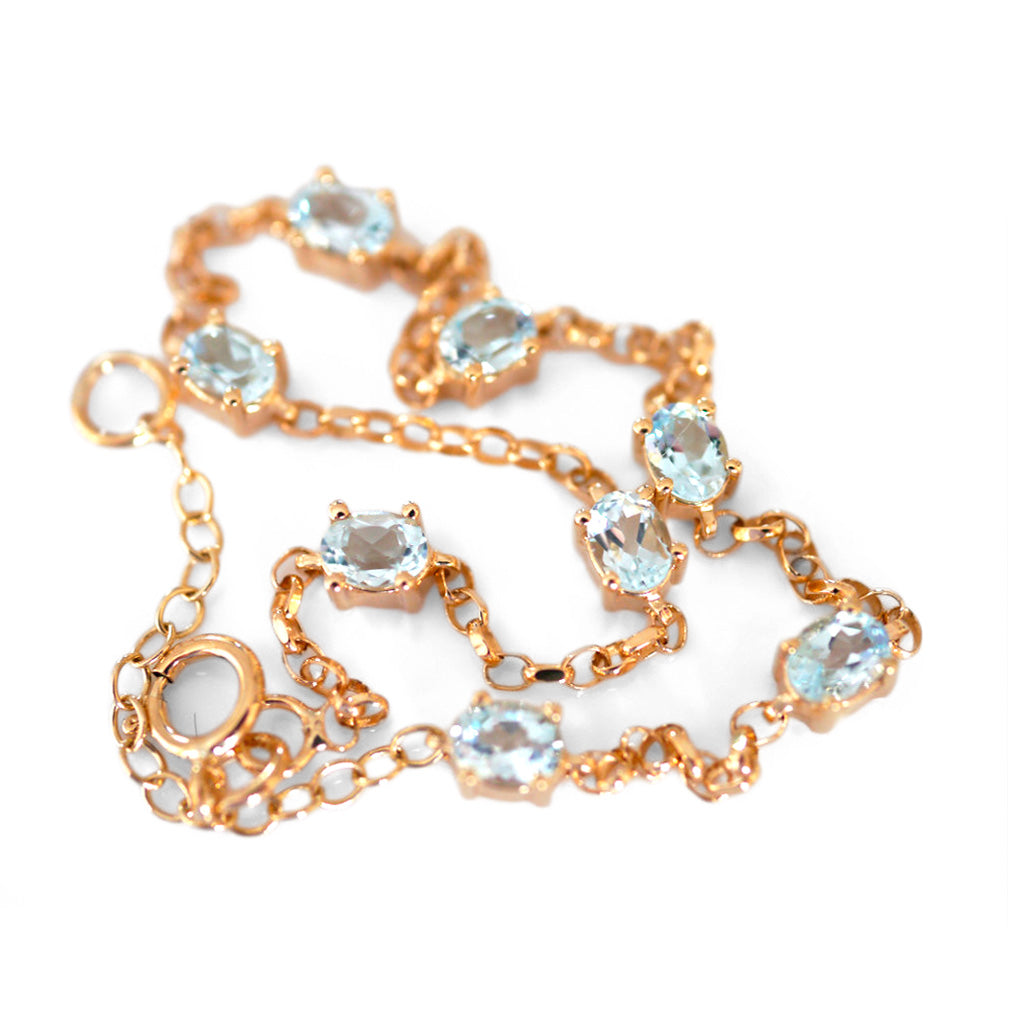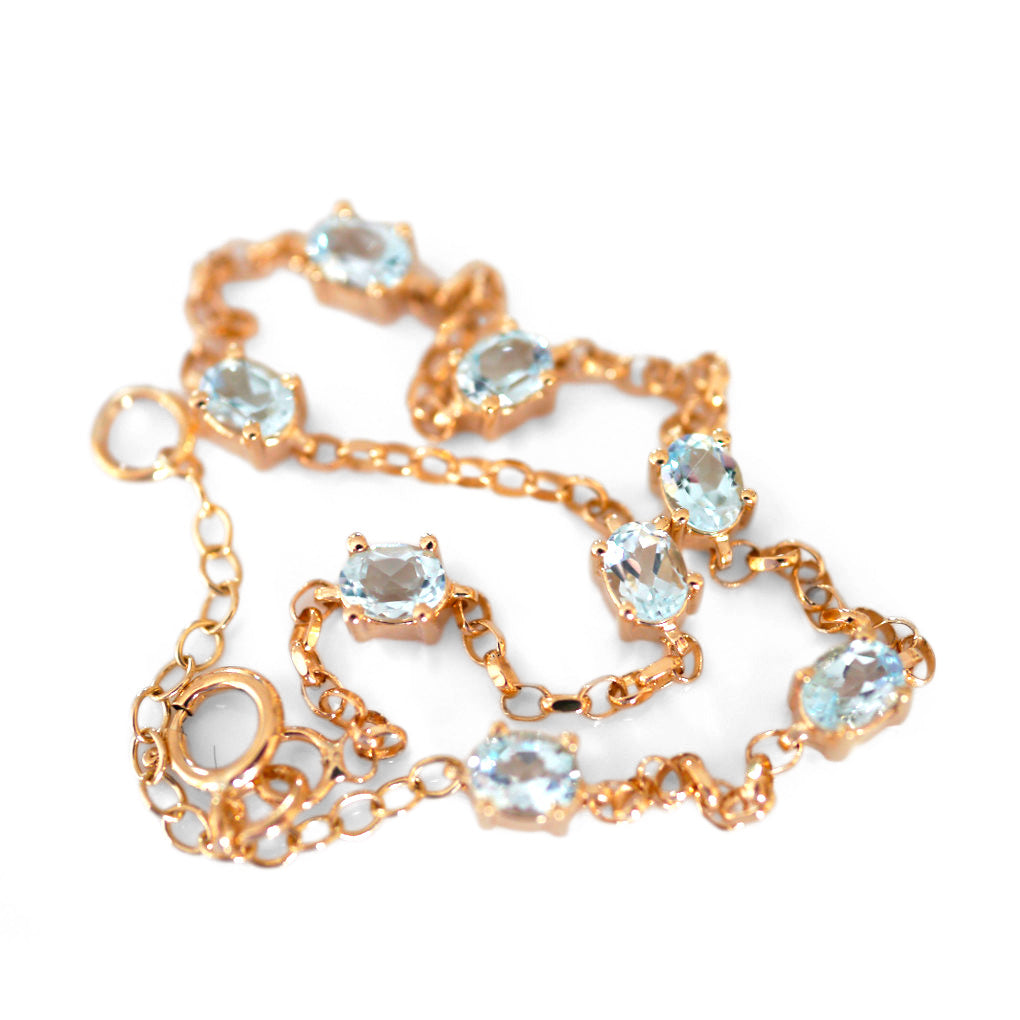 Blue Topaz Fine Bracelet
Tantalising Topaz treat – absolute arm candy!! Boy do we have a serious crush on!
A beautifully fine bracelet with 8 Blue Topaz gemstones glittering beseechingly you at you to add to your wrist!
Description: Stone:
            Blue Topaz 
Metal:
            9K Yellow Gold
Size:              
Length 19cm/ 18cm please see note below
Status:          
Vintage
NB:    
We have two of these bracelet beauties: 1x 19cm  / 3x 18cm!! You can either buy them individually or contact us for the dazzling lot!