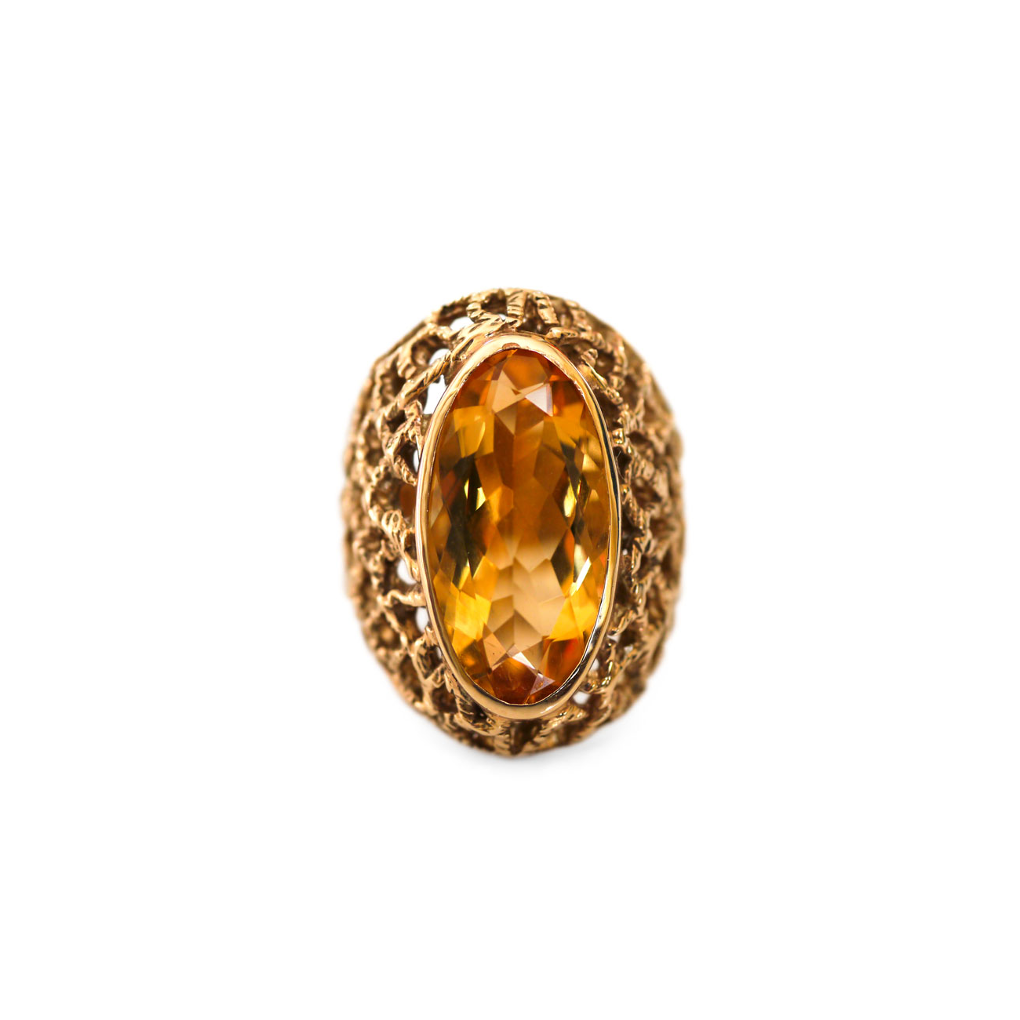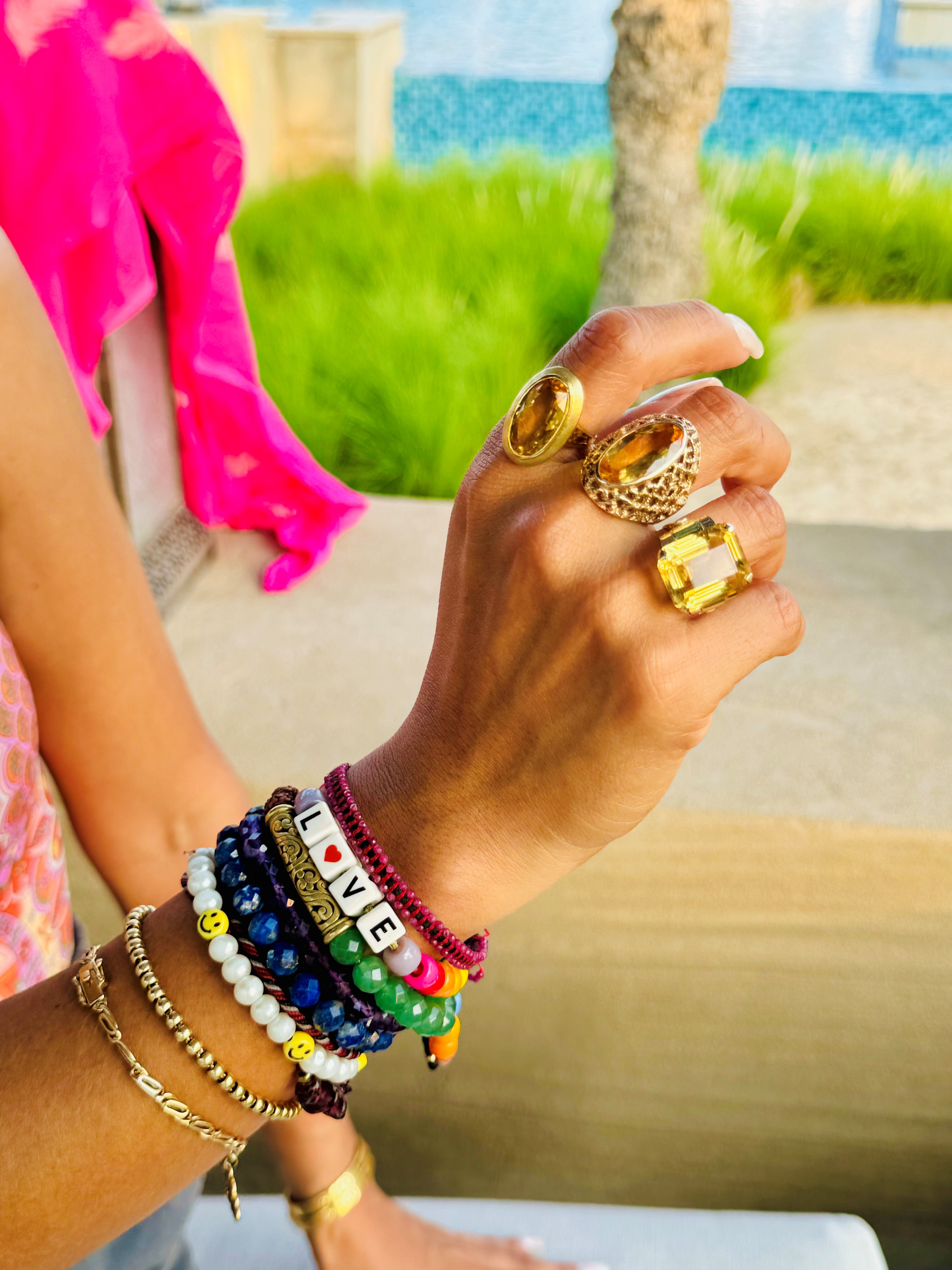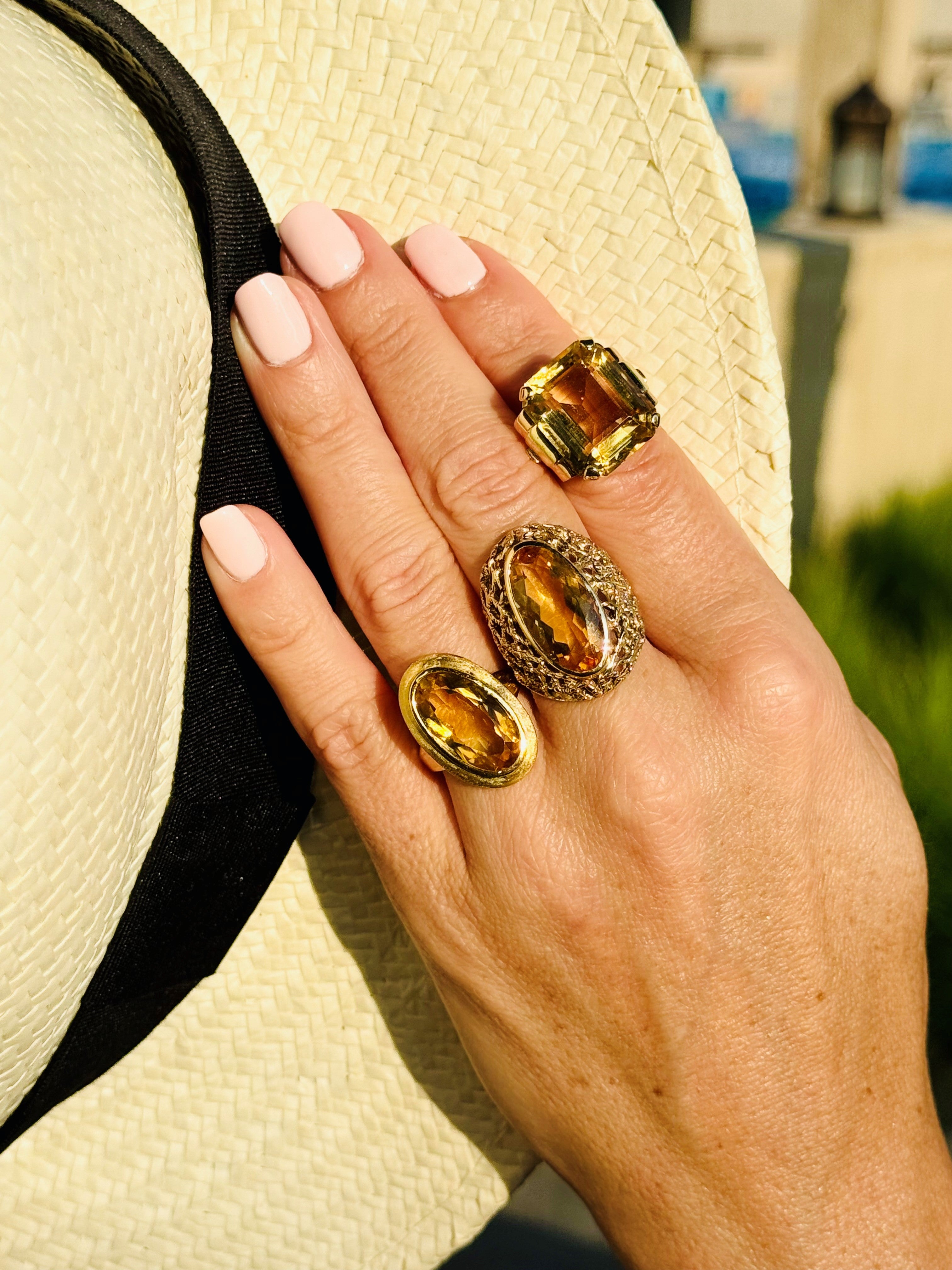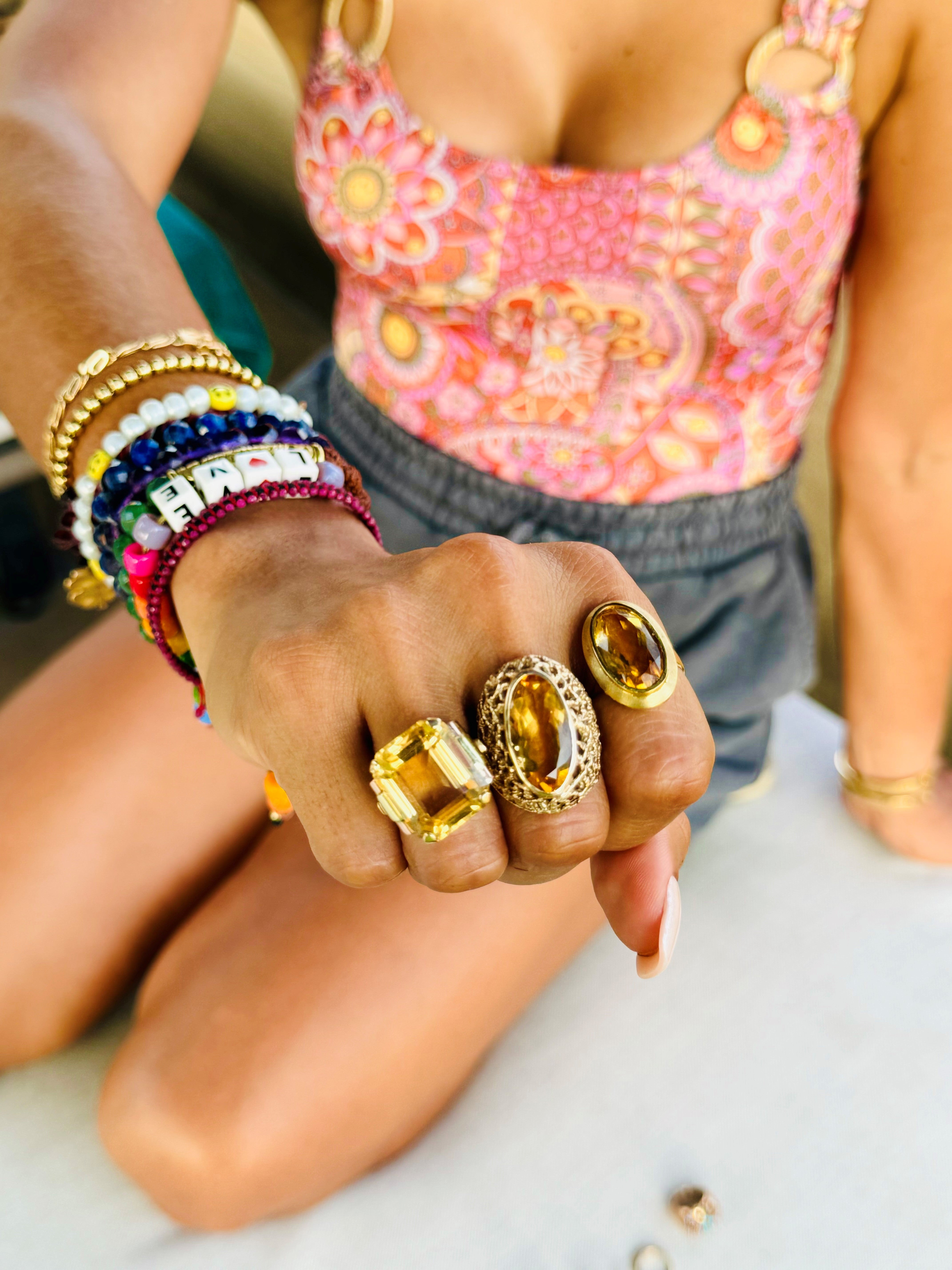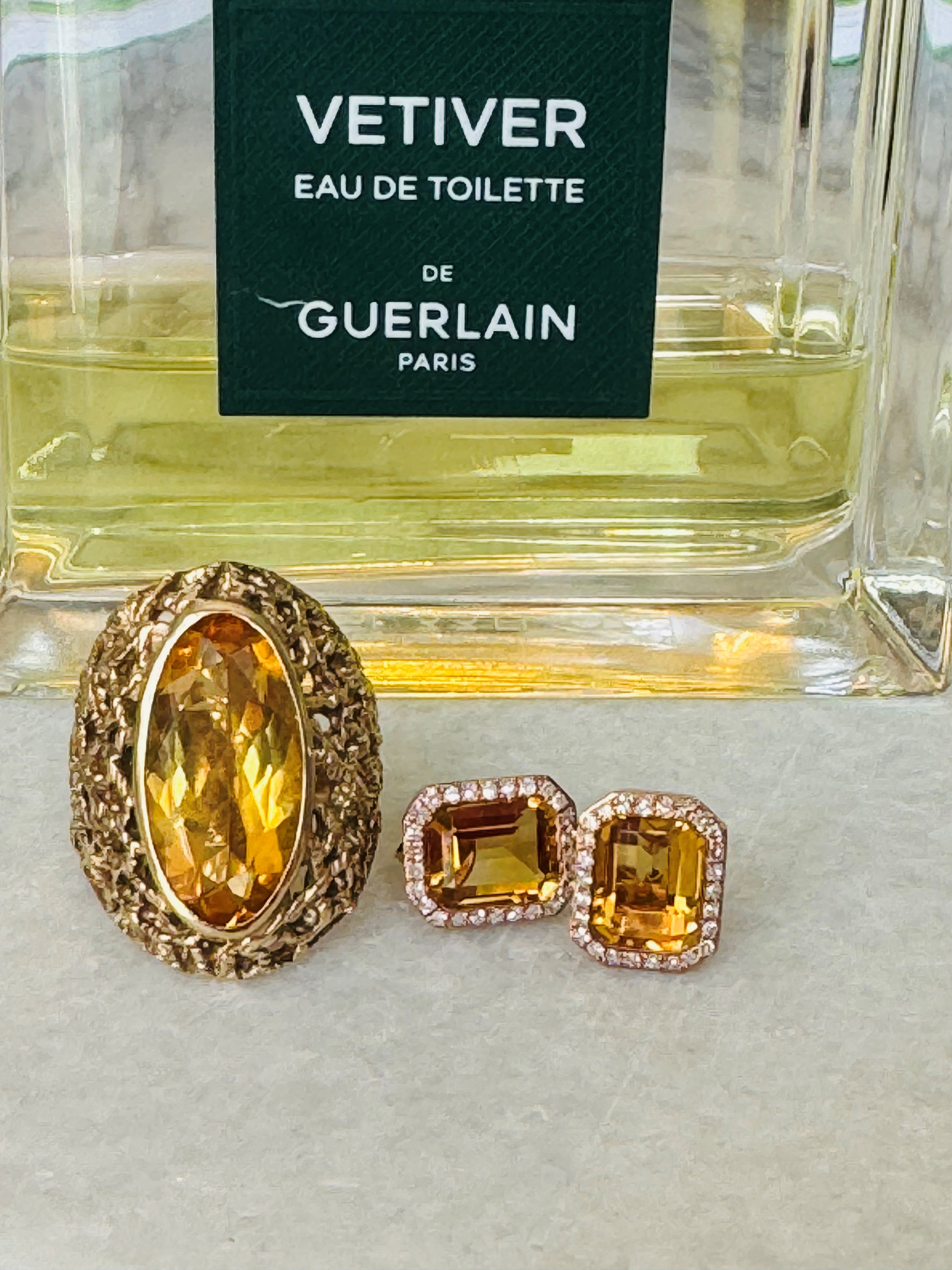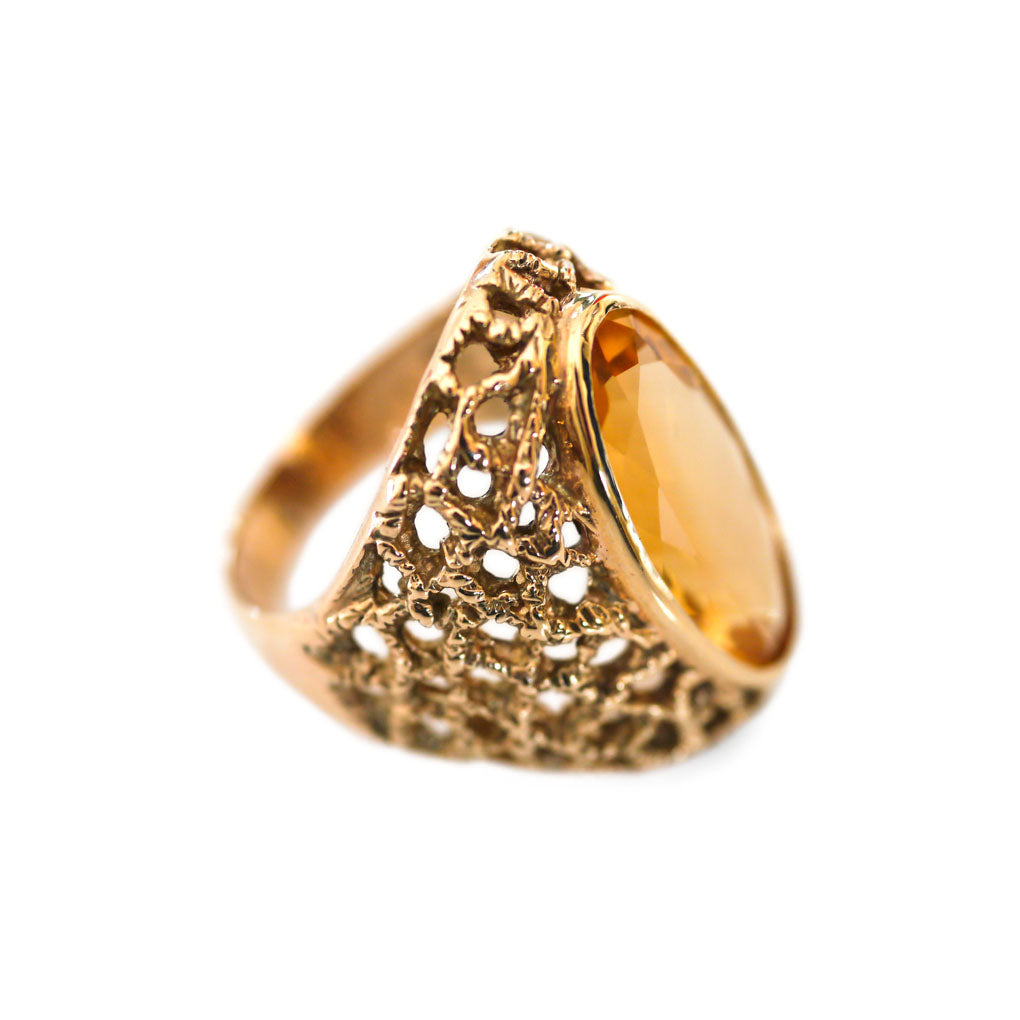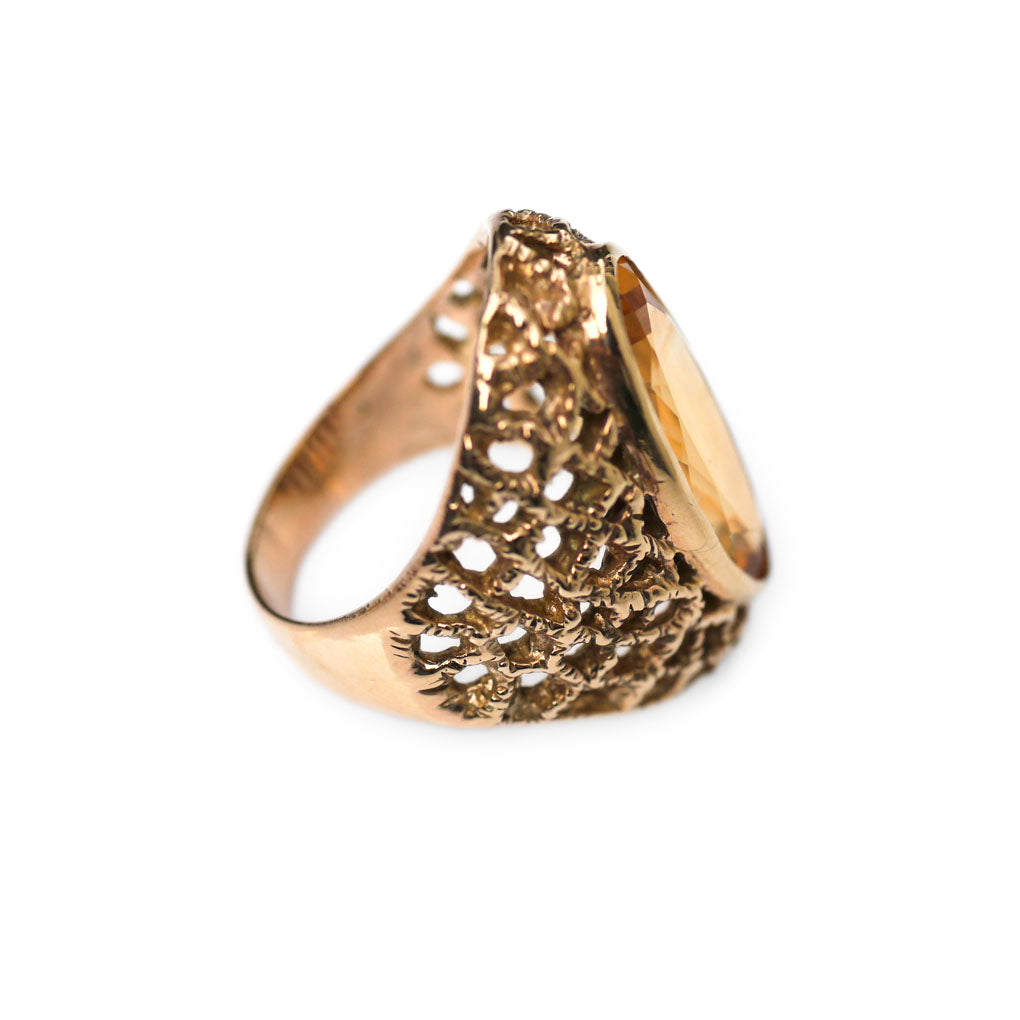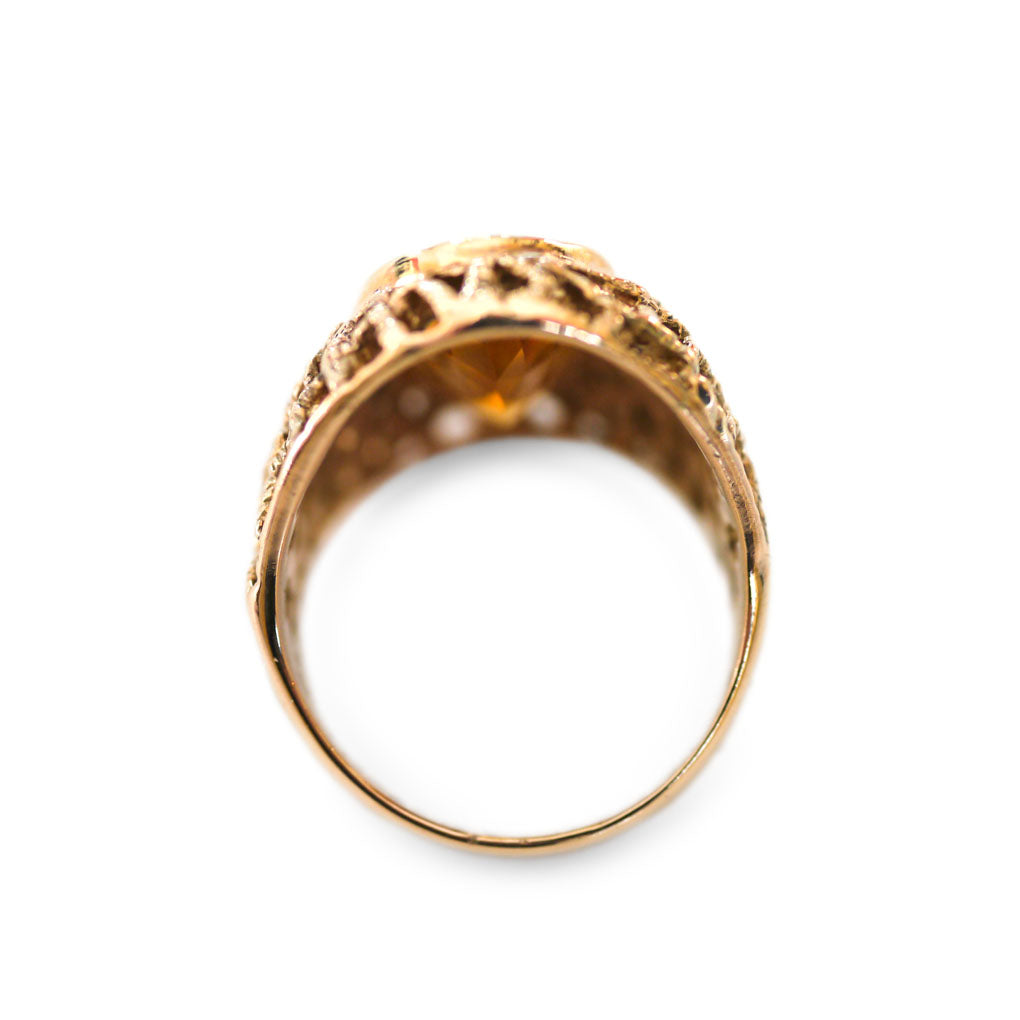 Citrine Honeycomb Colossal Cocktail Ring (7.5carats) 1970s
Seventies Seven Carater Citrine Statement Solitaire!!!  Awesome alliteration for the glitternation!!  Its huge it's a whoppingly wonderful wealth stone – rub it for sparkling spondulicks!!!!
Description: Stone:
         Citrine 7.5carats
Metal:
         9K Gold
Size:
            P ½ UK  
Hallmarks:
 London S&C
Status:
         Vintage
NB:
The piece originally sported a brown Bloodstone and we swapped it out for a whopping 7.5 carats of Citrine which we thought brought the ring to another level of delight!