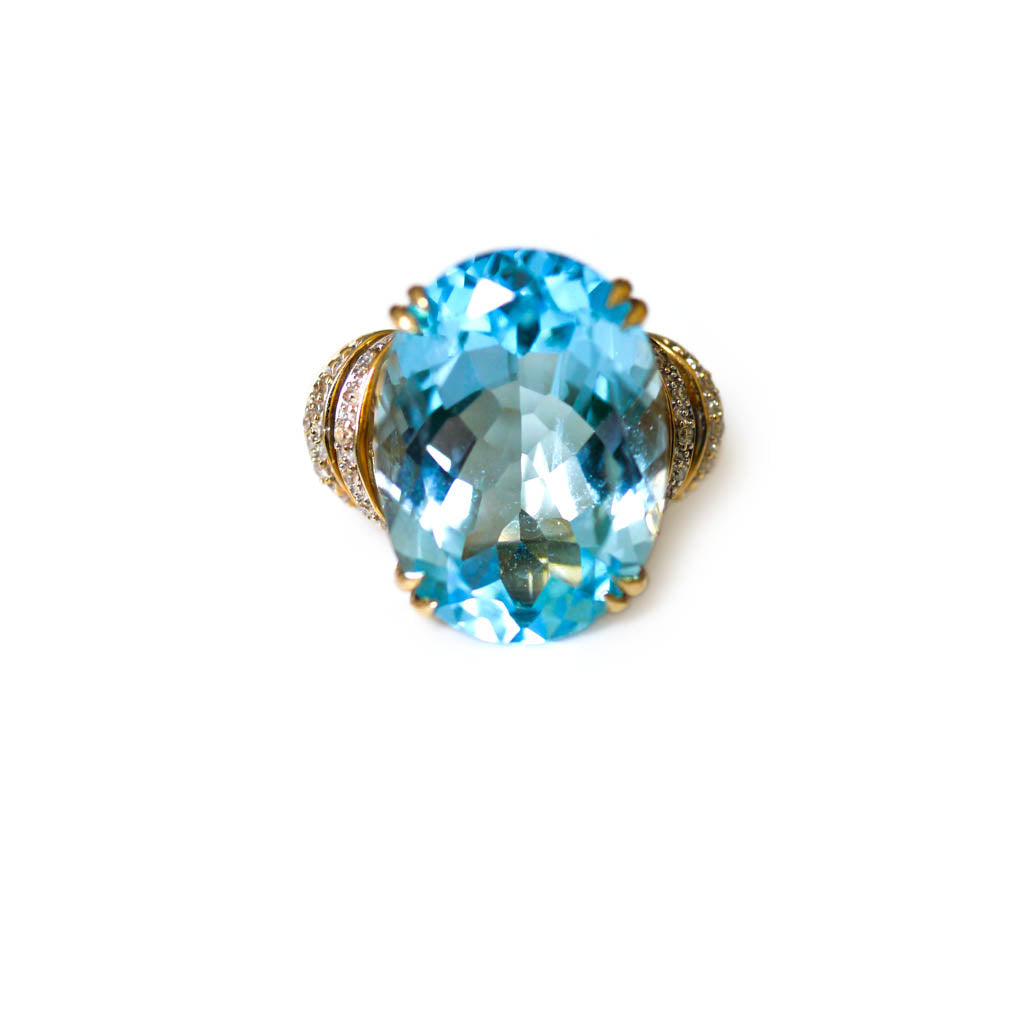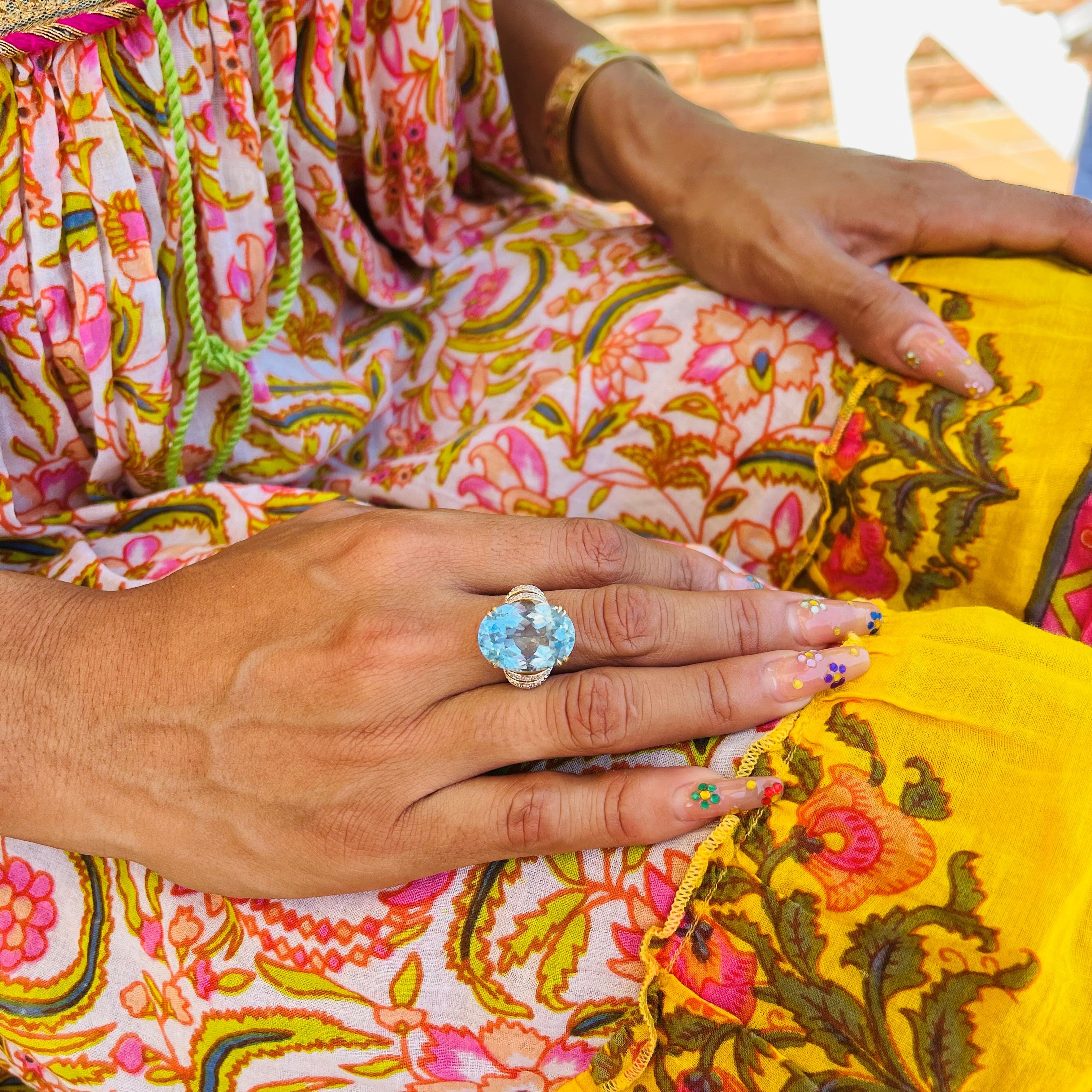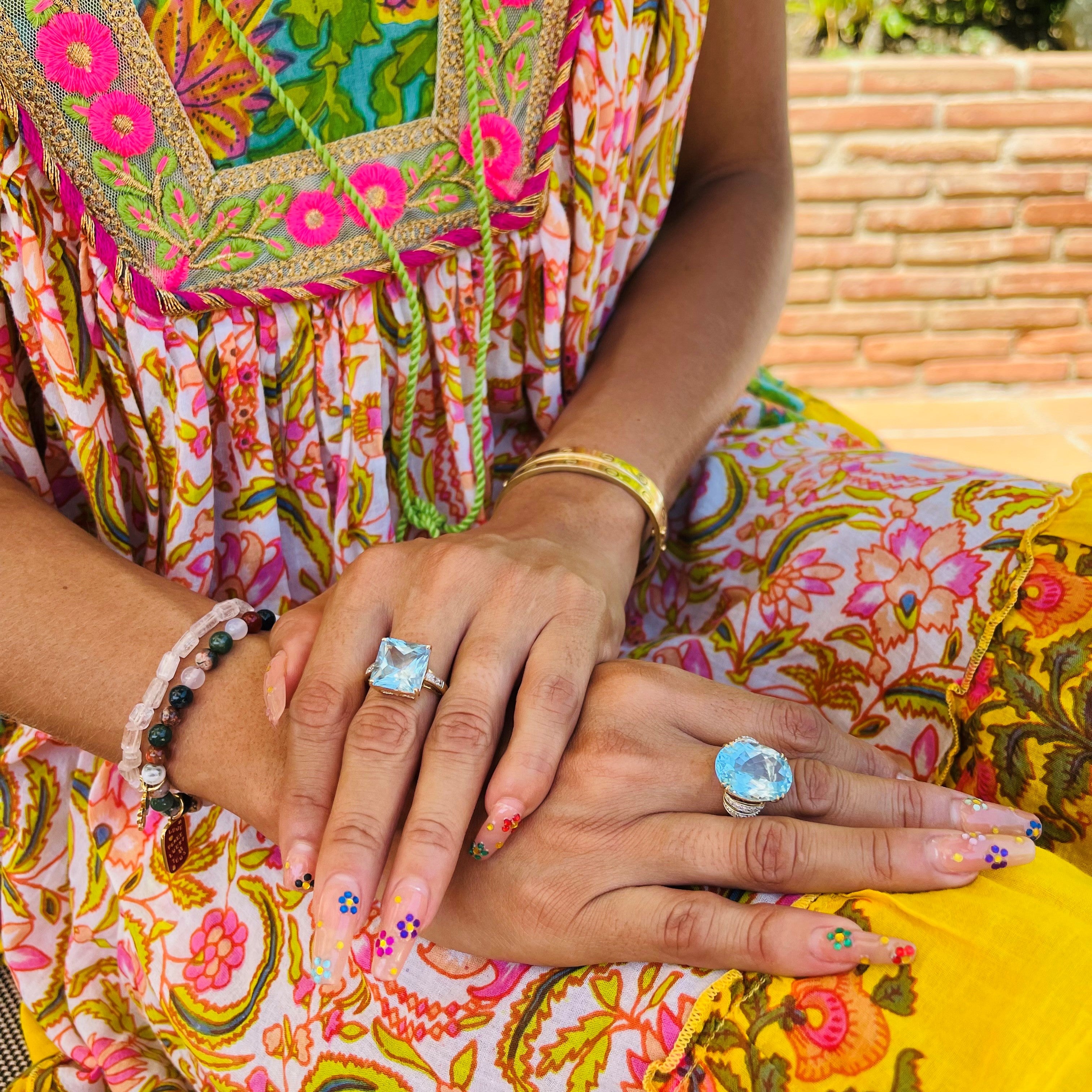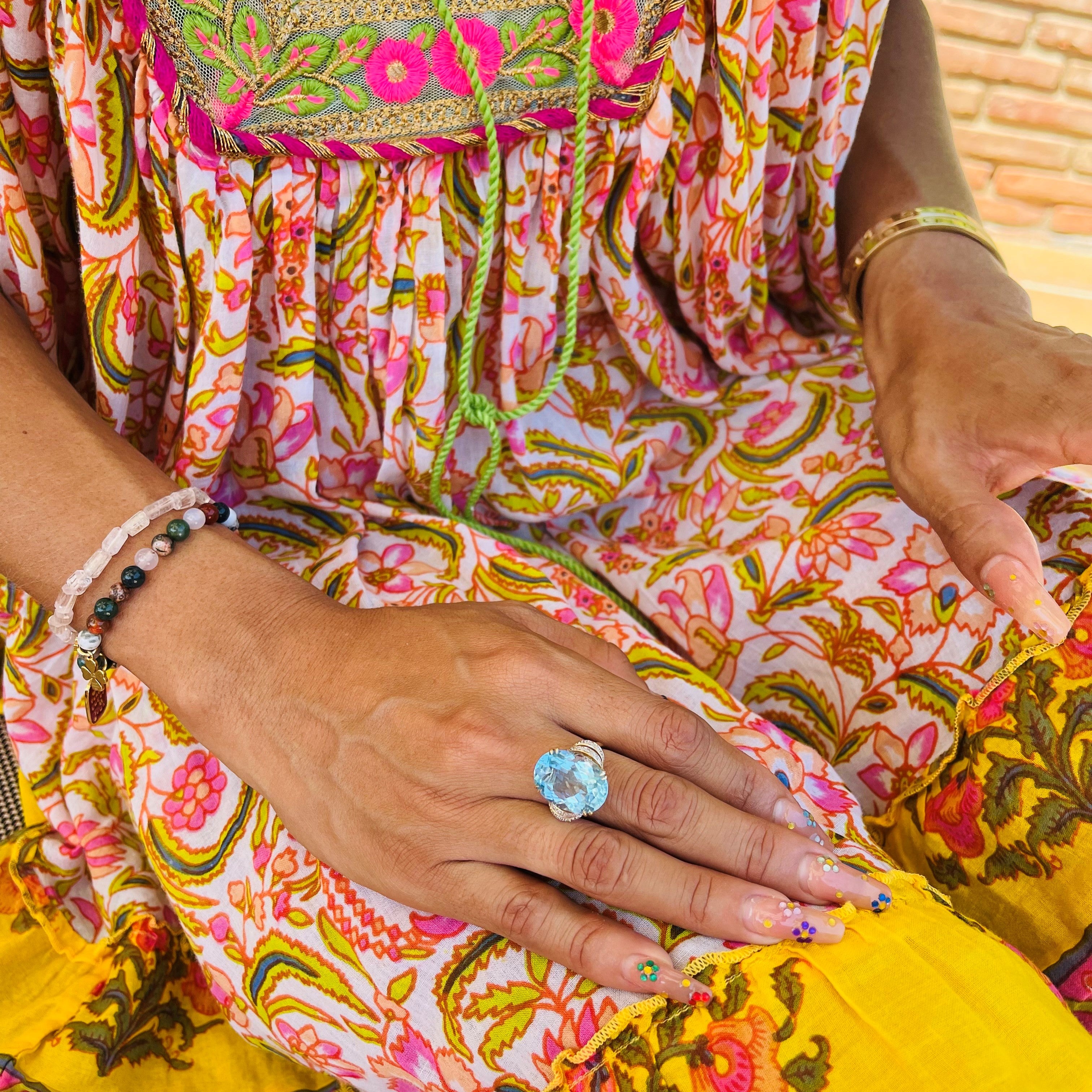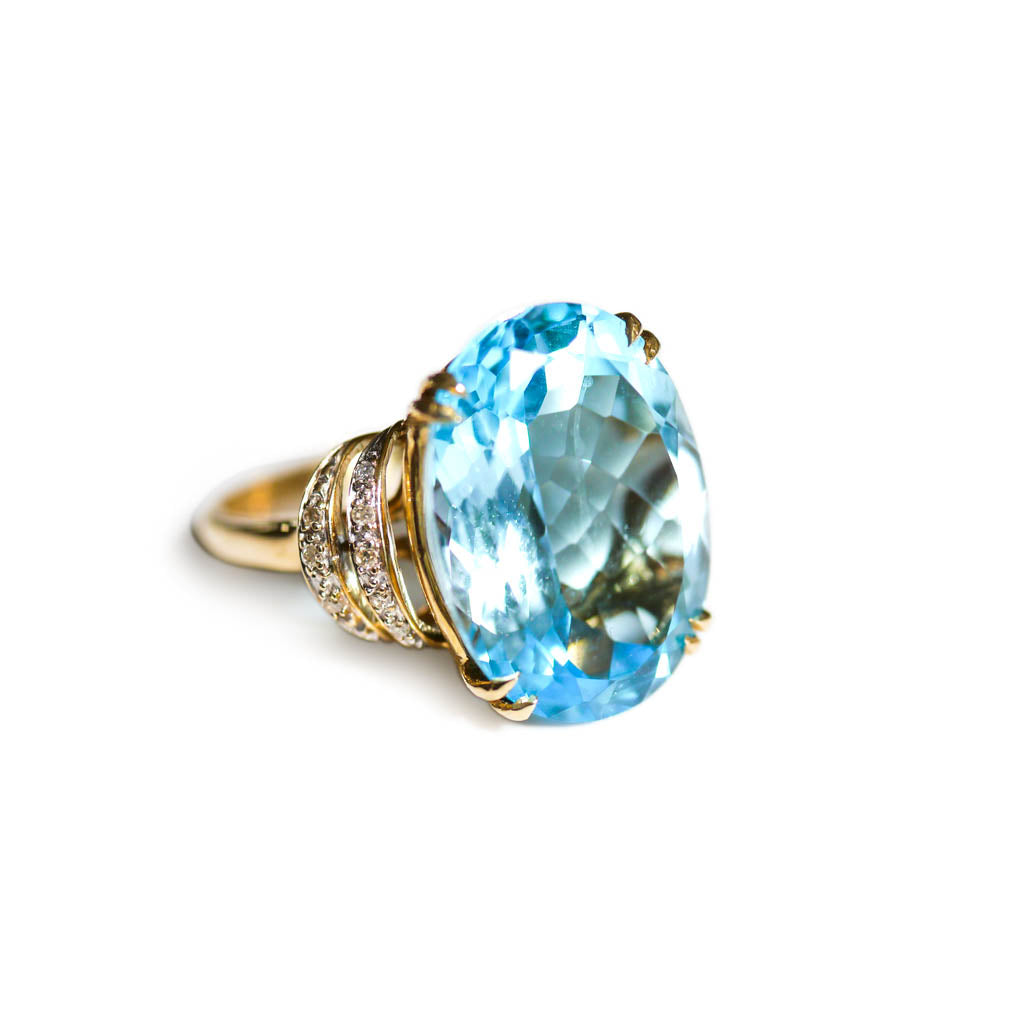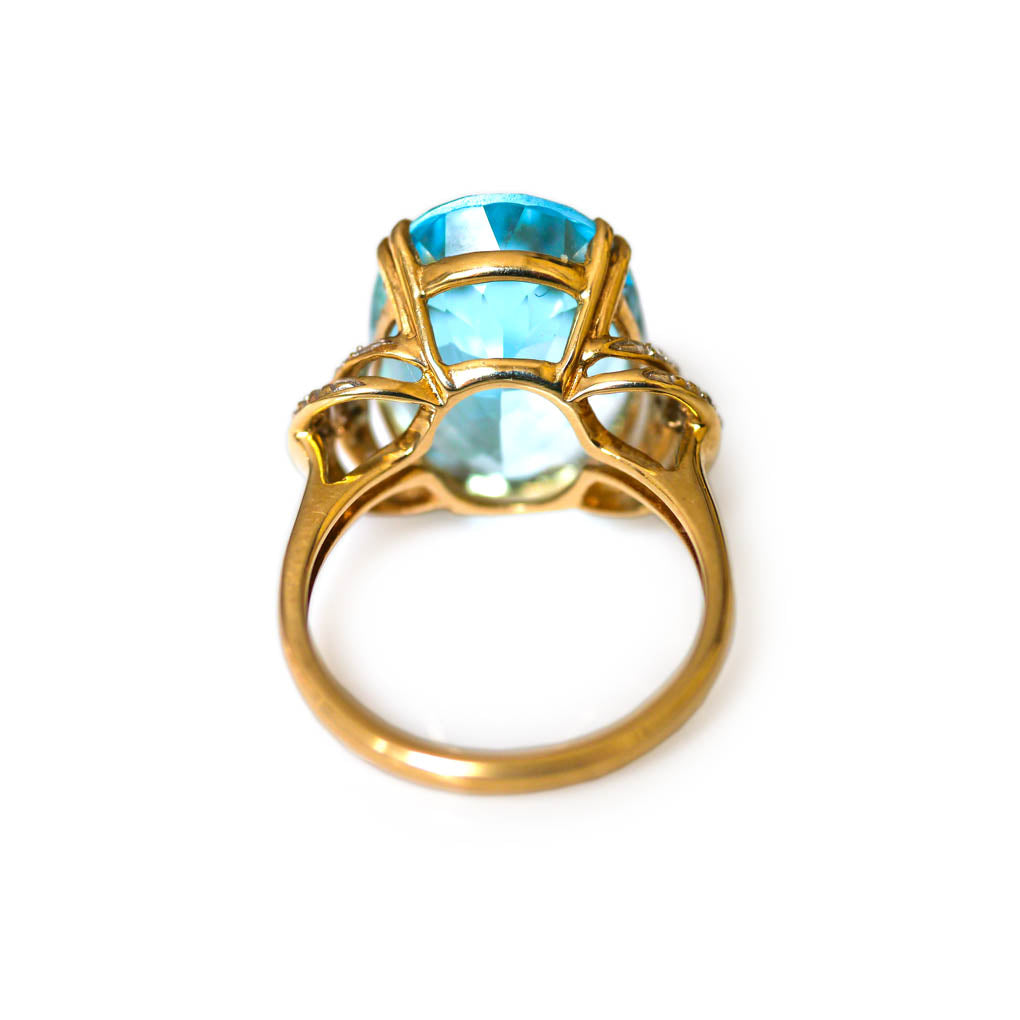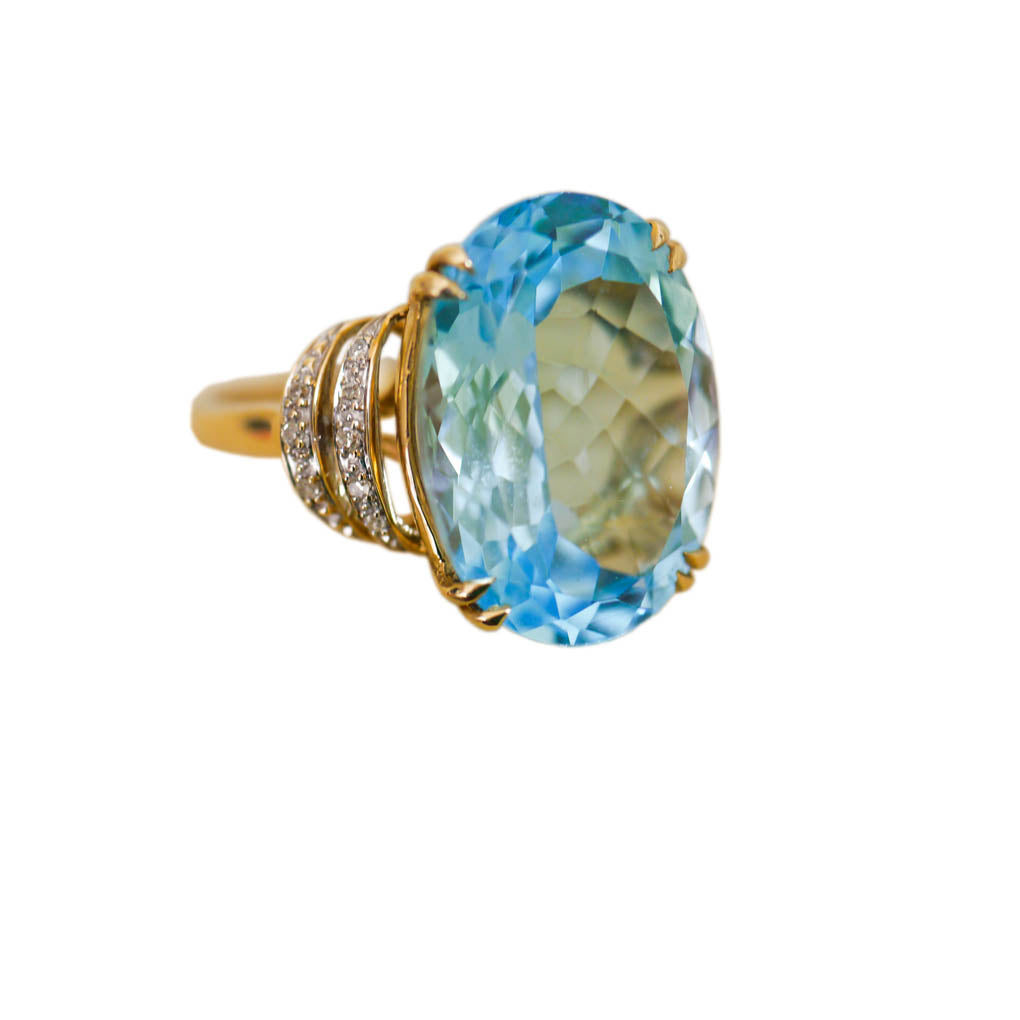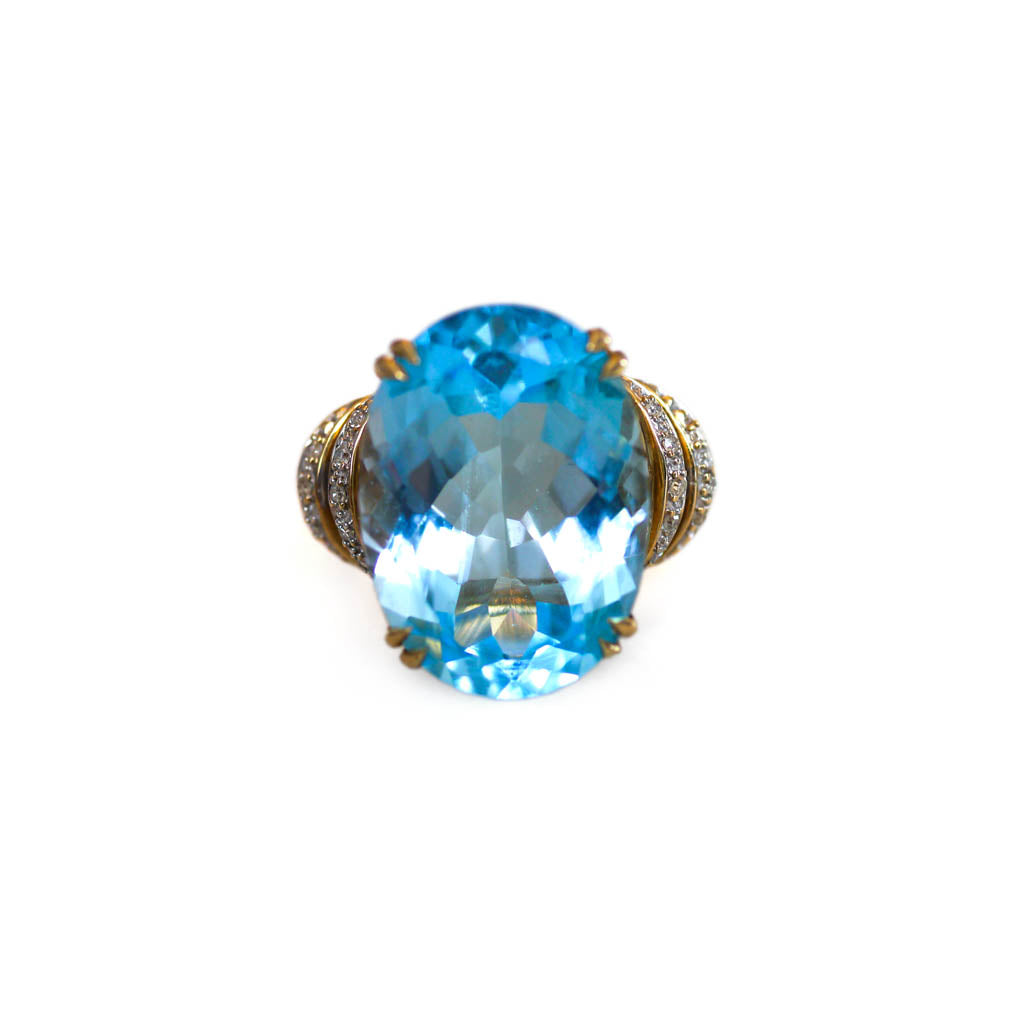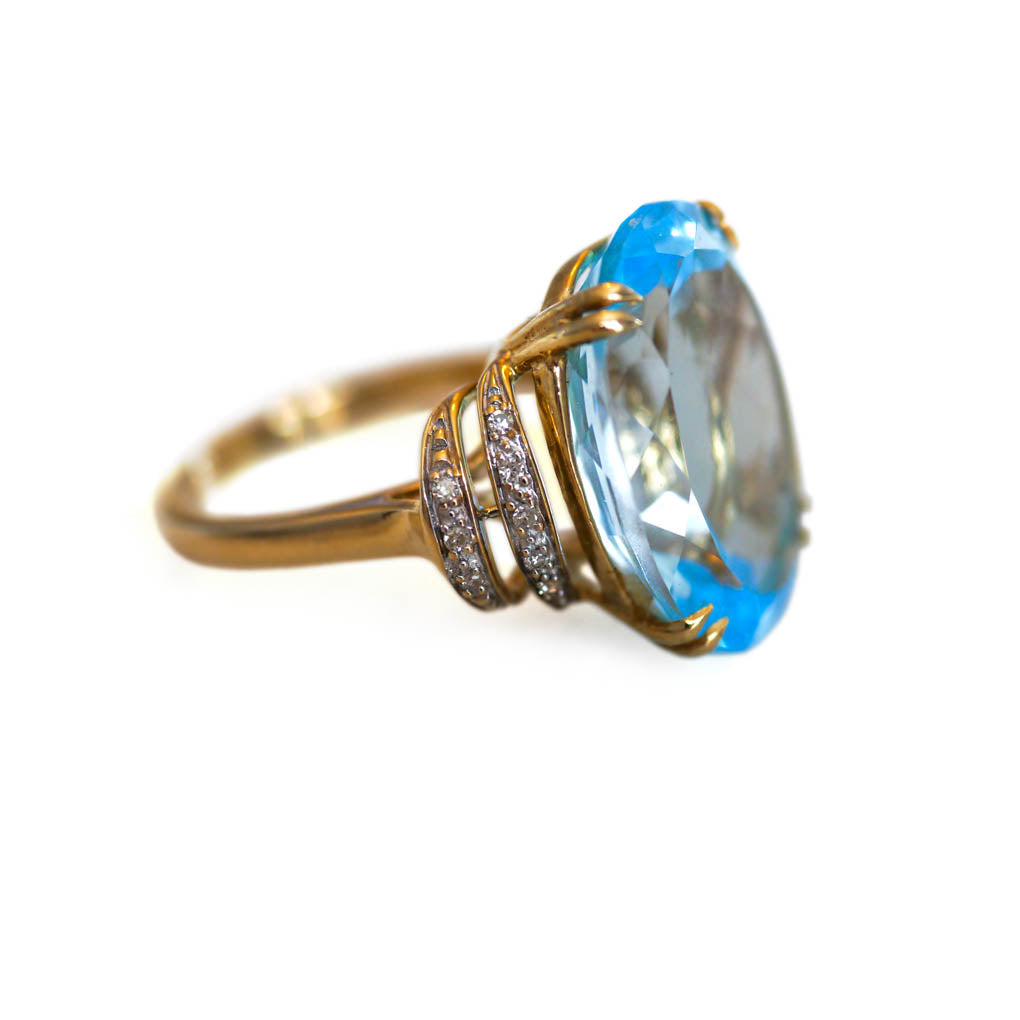 Diamond & 14.8 Carat Blue Topaz Ring 2008
Go bold braggadocious Blue Topaz!!!  Hedonistic hard candy cocktail of a carated up corker!  Yes, that is 14.8 carats right there with a delightful Diamond dazzle to boot.   
Description: Stone:
          Blue Topaz 14.8 carats
Metal:
          9K Gold
Size:
             N UK
Hallmarks:
 Birmingham 2008
Status:
         Vintage
NB:
The piece originally sported a central Smoky Quartz which we swapped out for a Blue Topaz which we thought brought the ring to another level of delight!