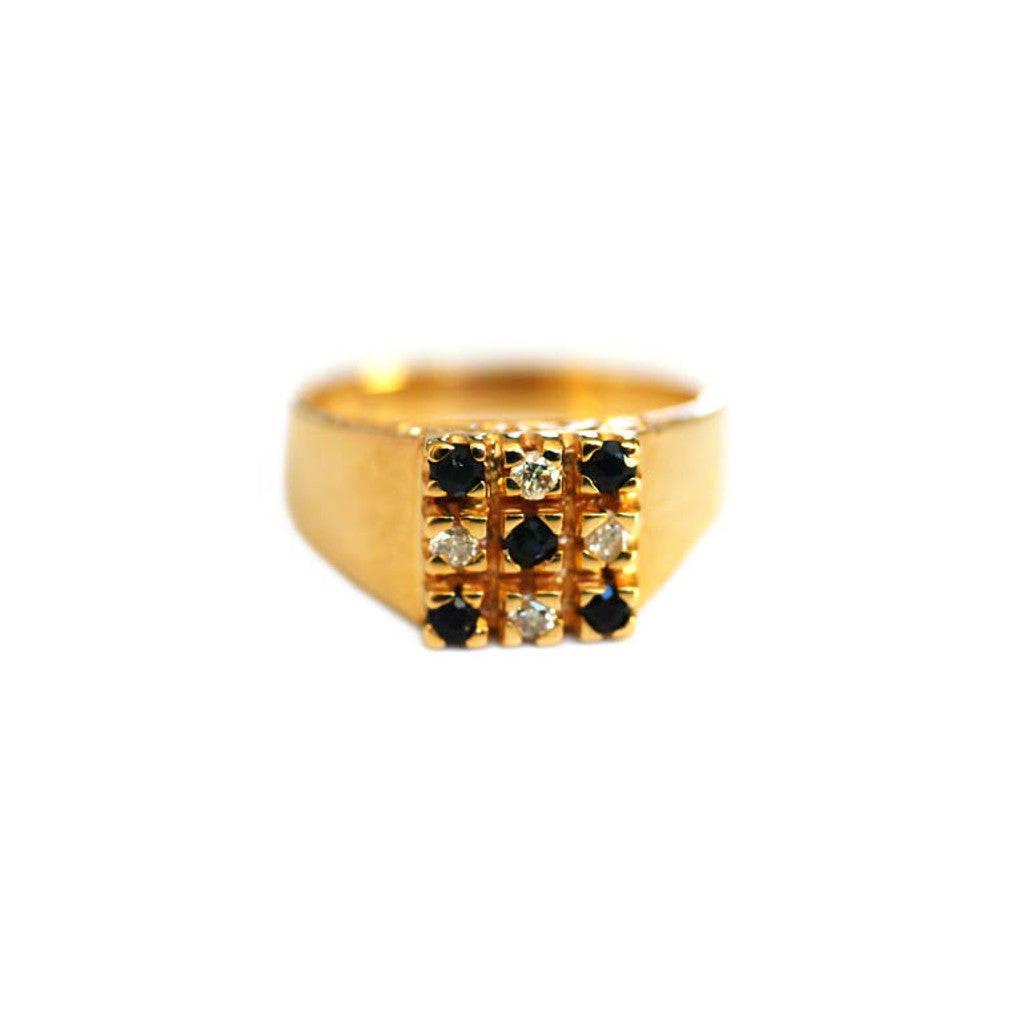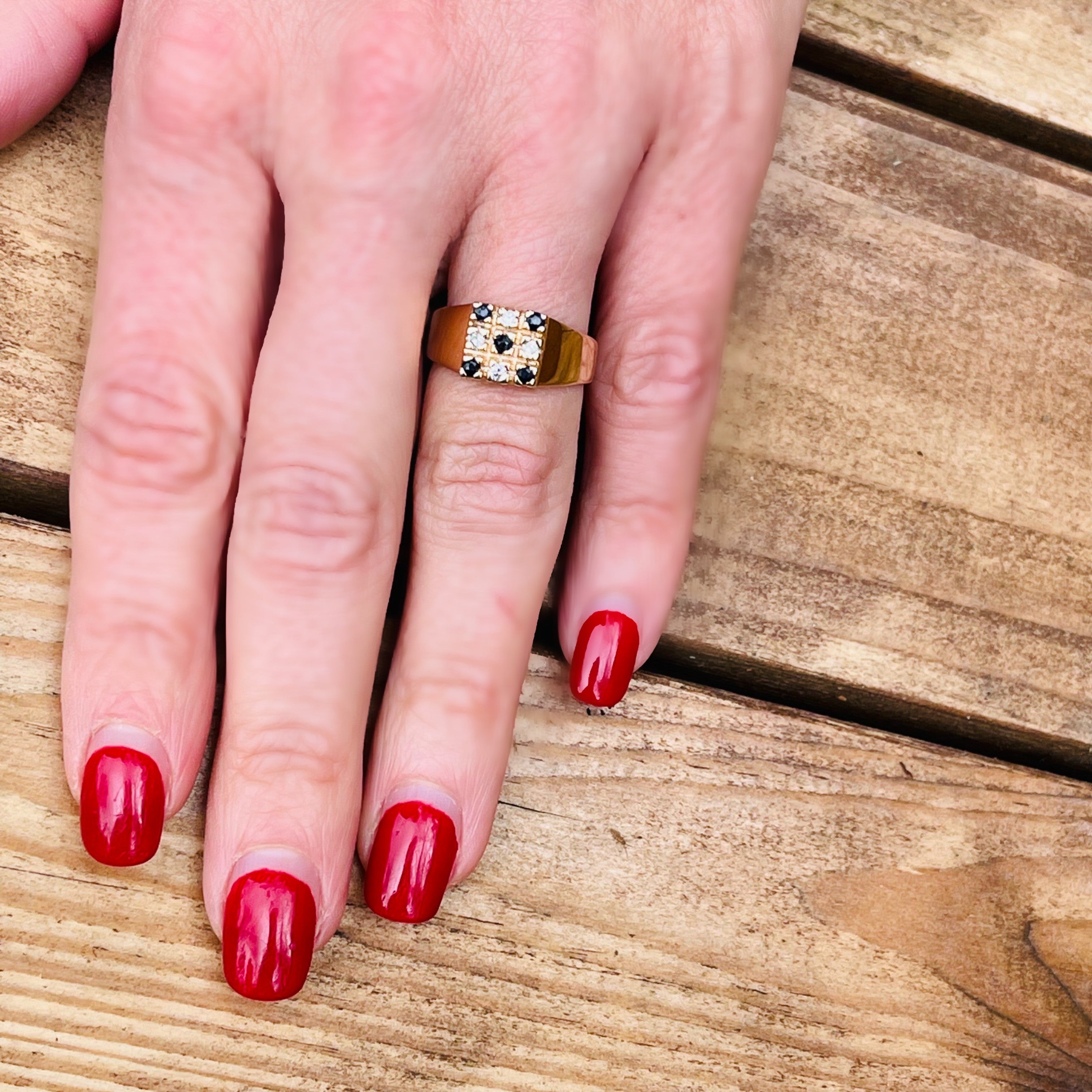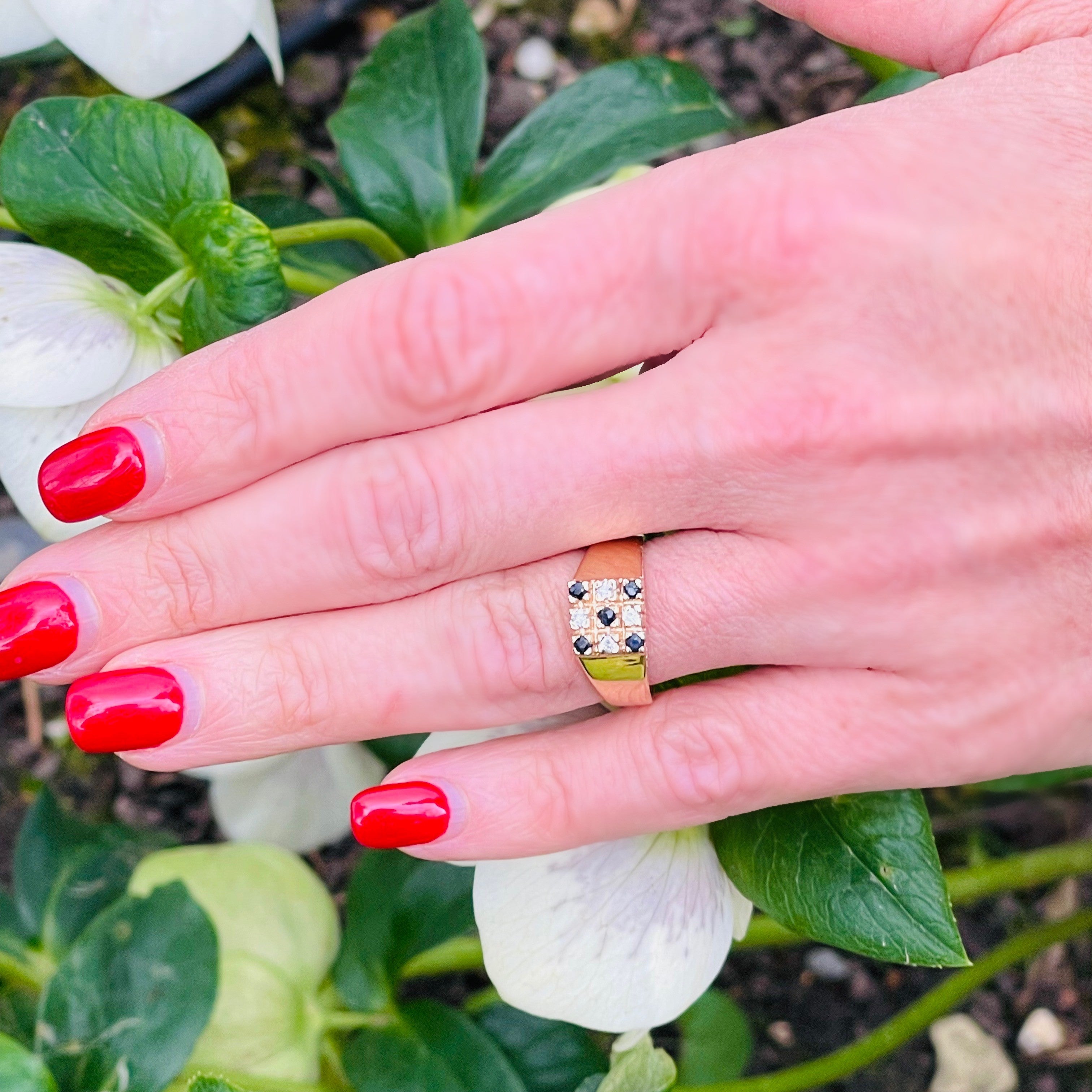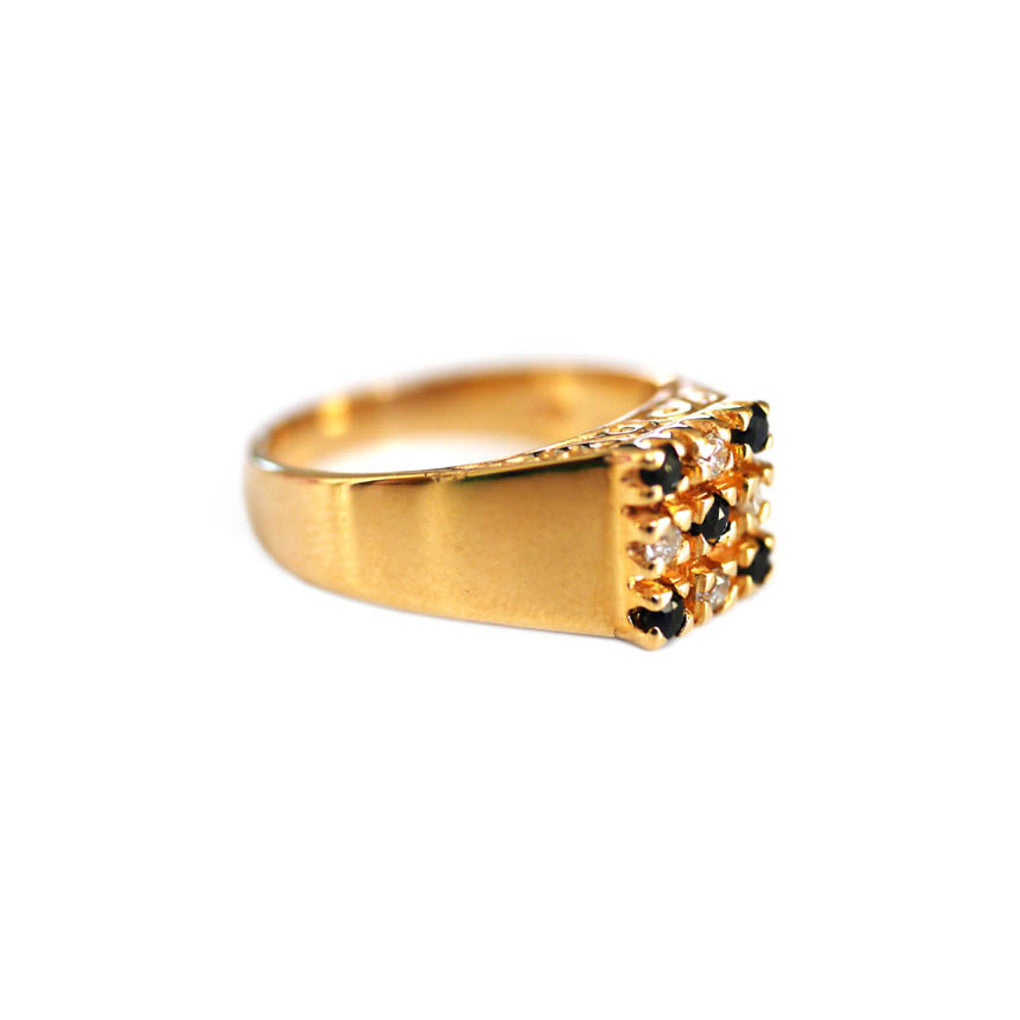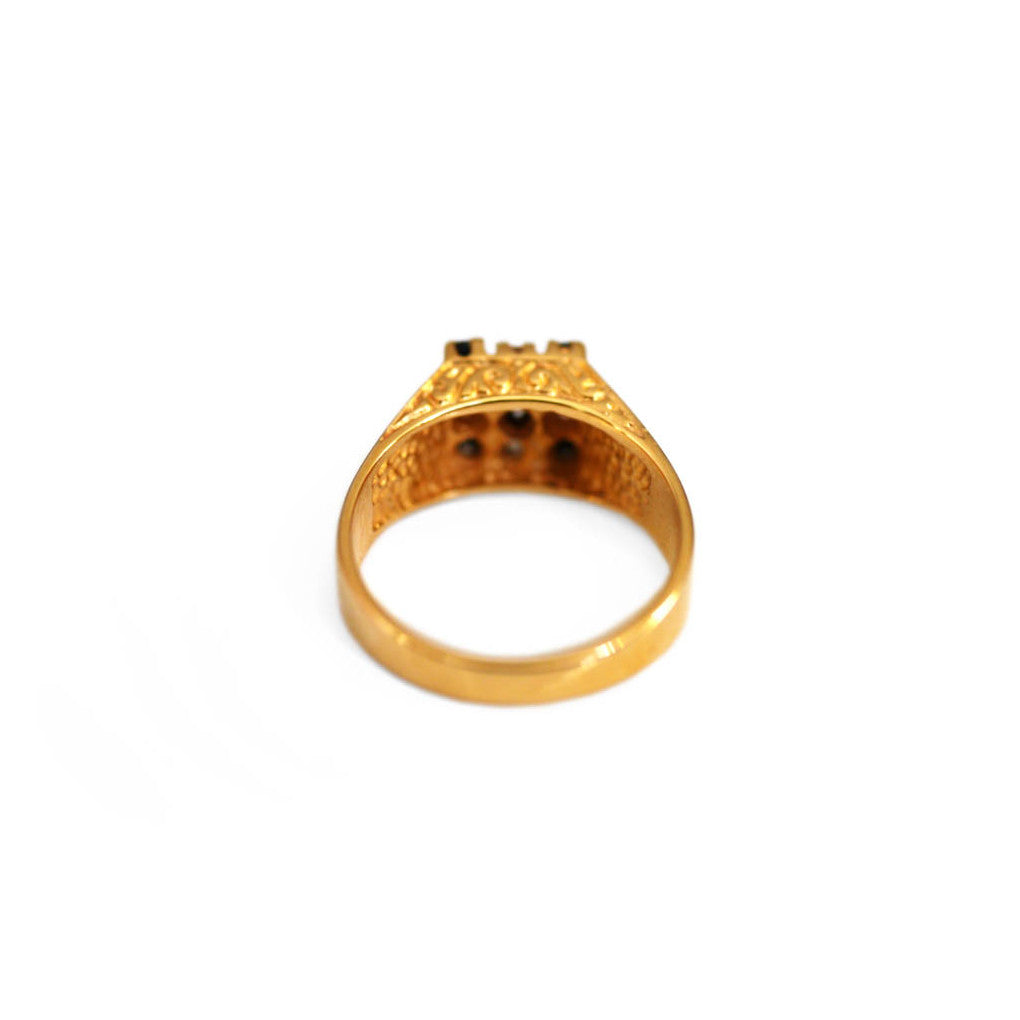 Diamond and Sapphire Square Dress Ring 1982
"Sometimes the smallest things take up the most room in our heart."  Winnie The Pooh had conviction and this little square beauty doth make our heart yearn and a beat a little faster!!  Go on and dazzle in Diamonds and sparkling Sapphires!
Description: Stone:
        Diamonds, Blue Sapphires
Metal:
        9K Gold
Size:
            O UK 
Hallmarks:
London 1982
Status:
        Vintage
NB:
The piece originally sported cubic zirconias which we swapped out for dazzling Diamonds, we kept the Sapphires as they were which we thought brought the ring to another level of razzle 'n' dazzle!