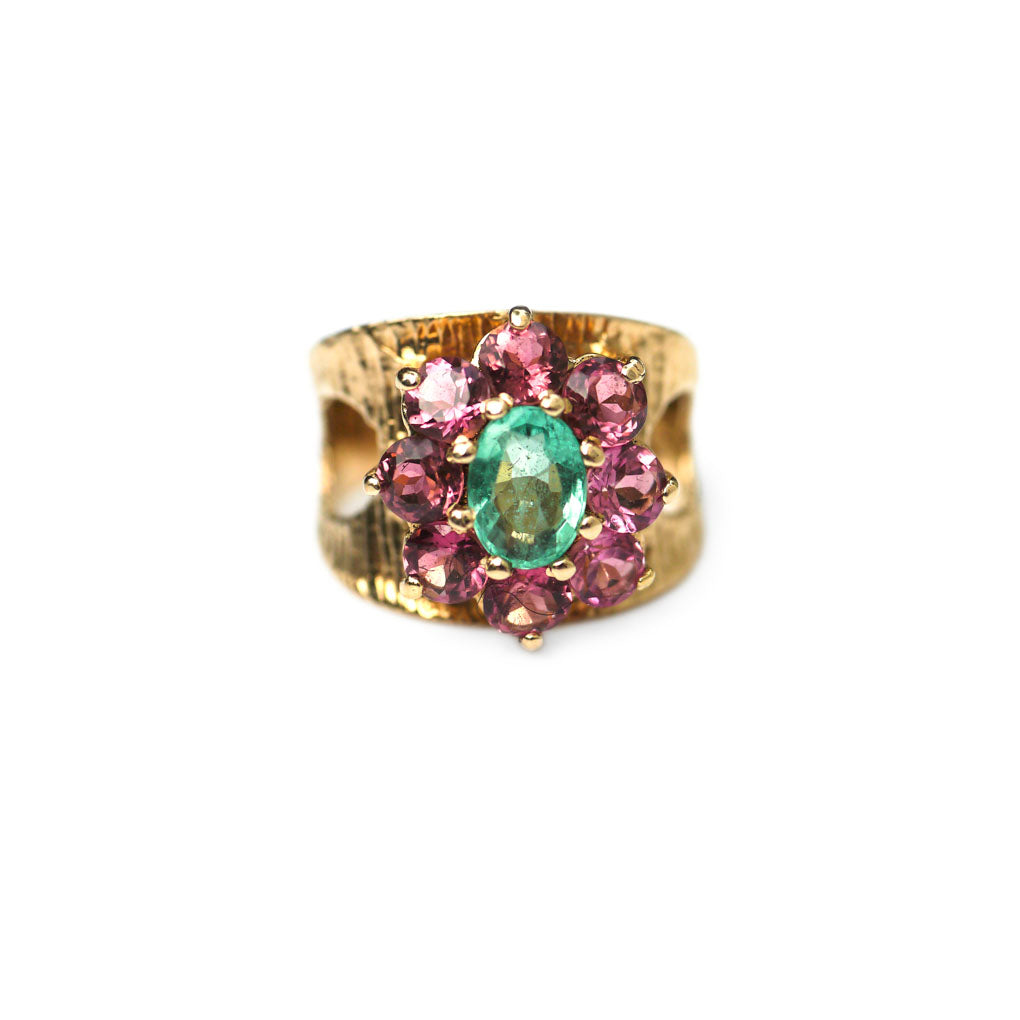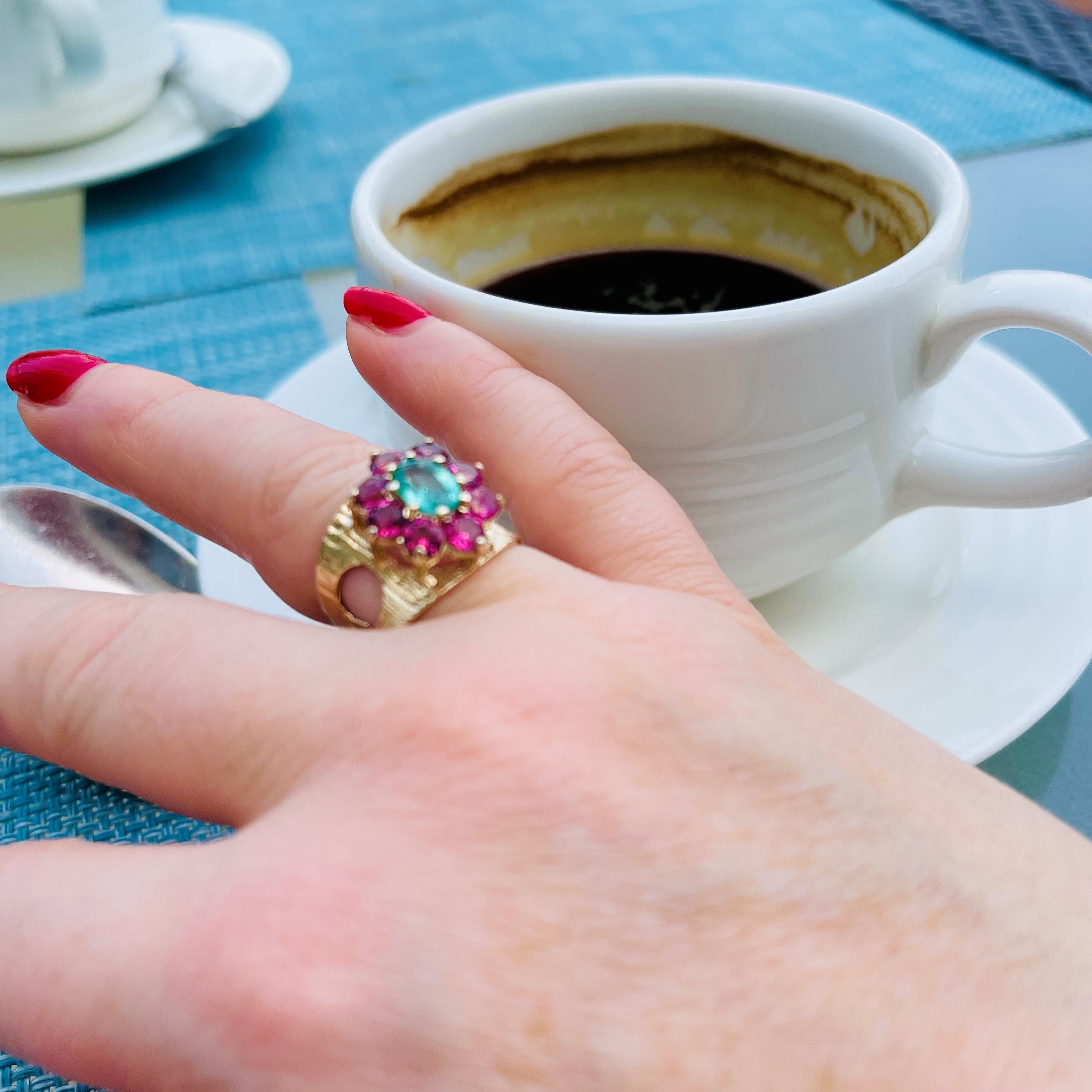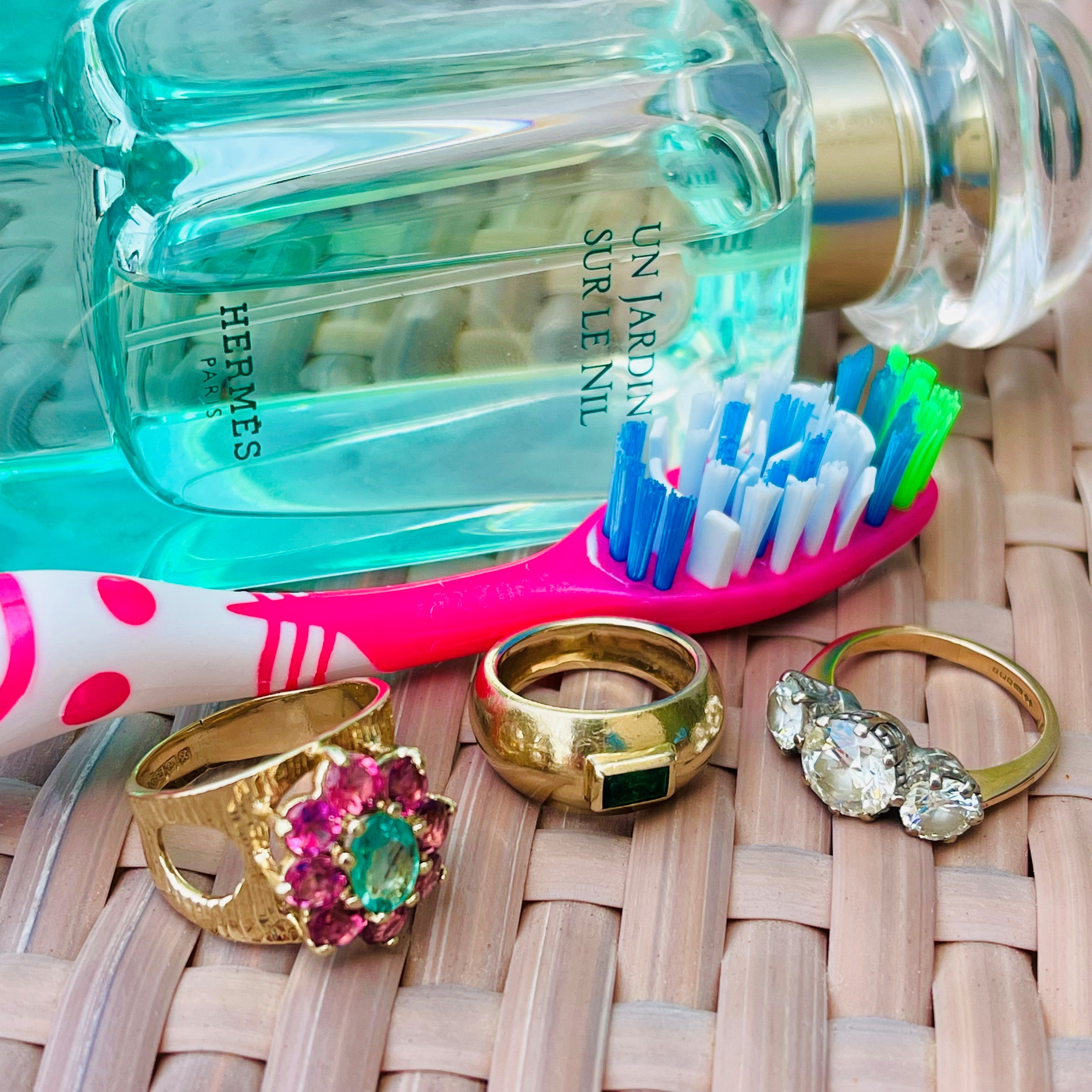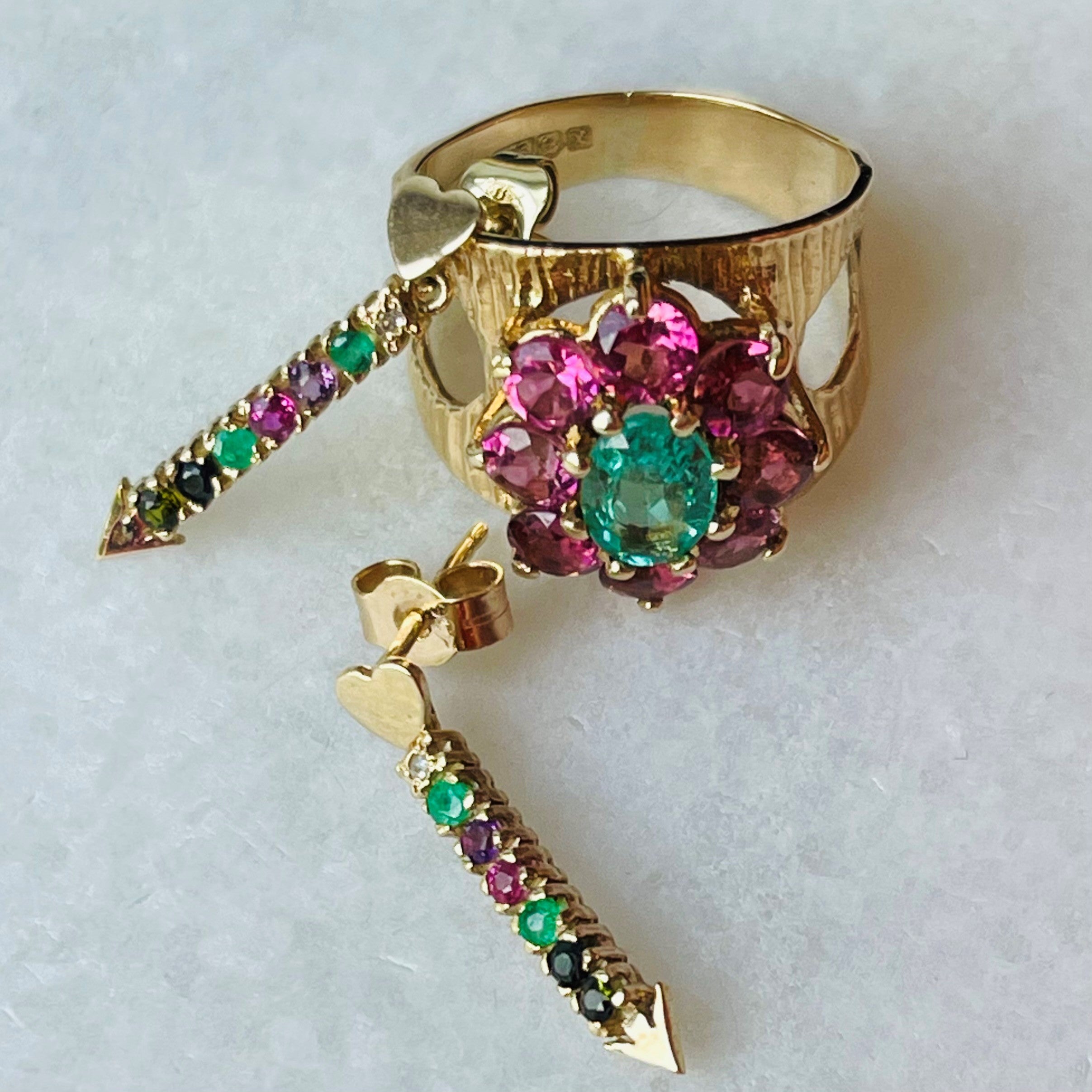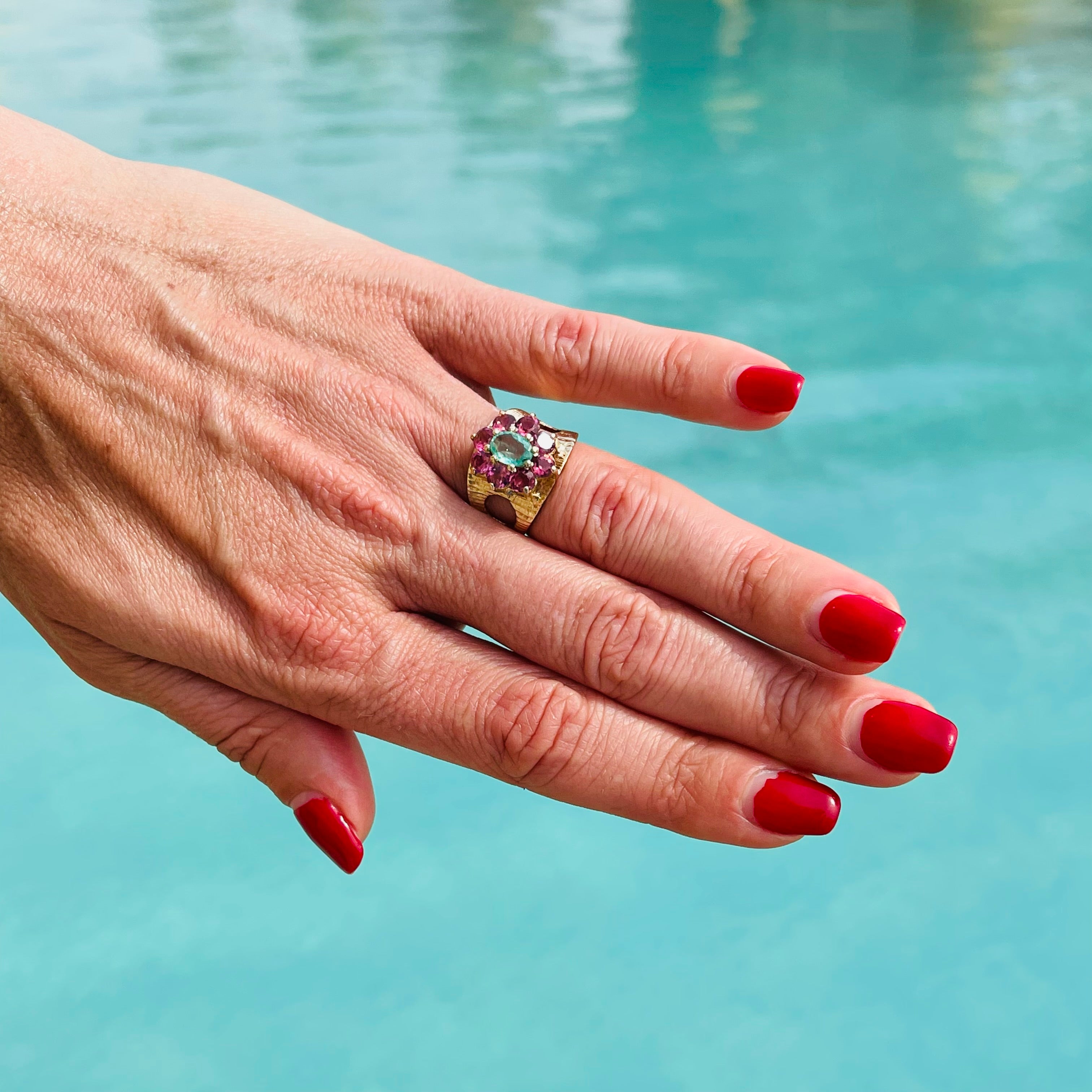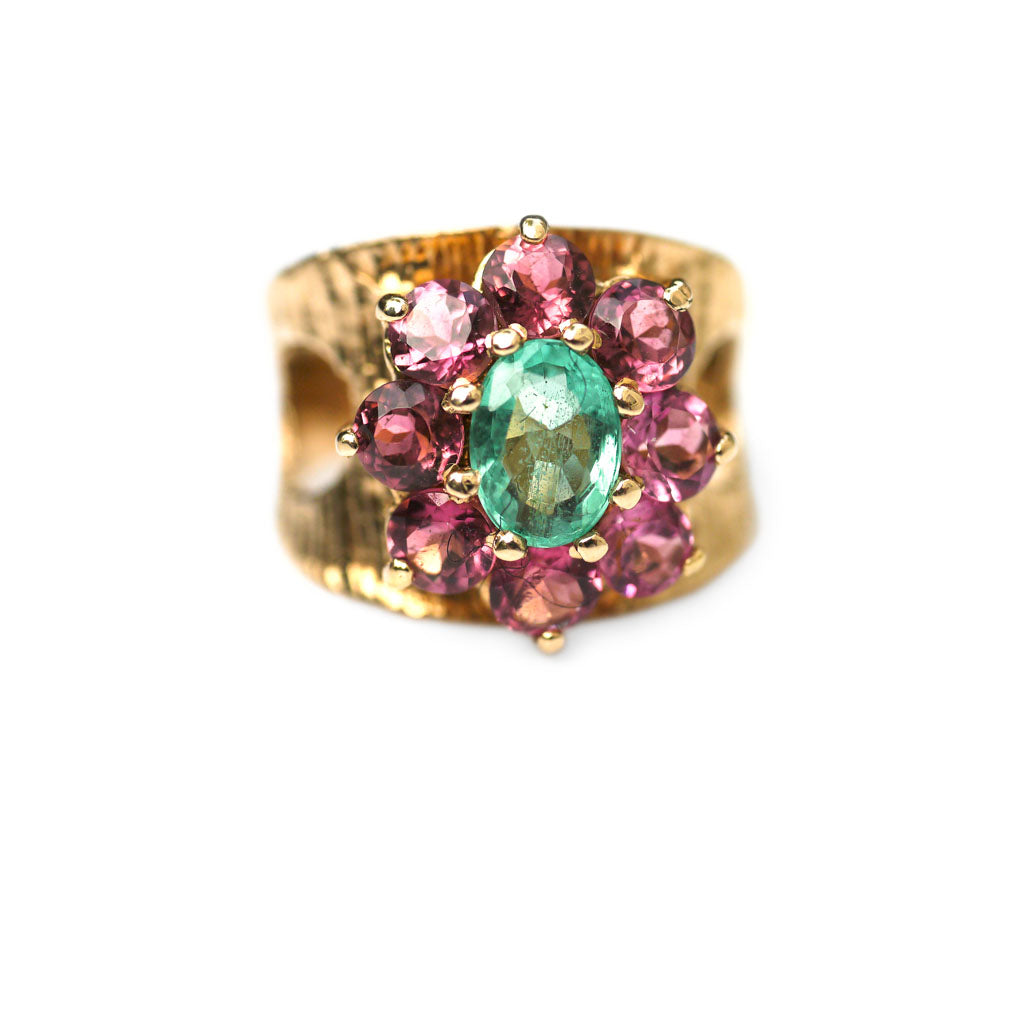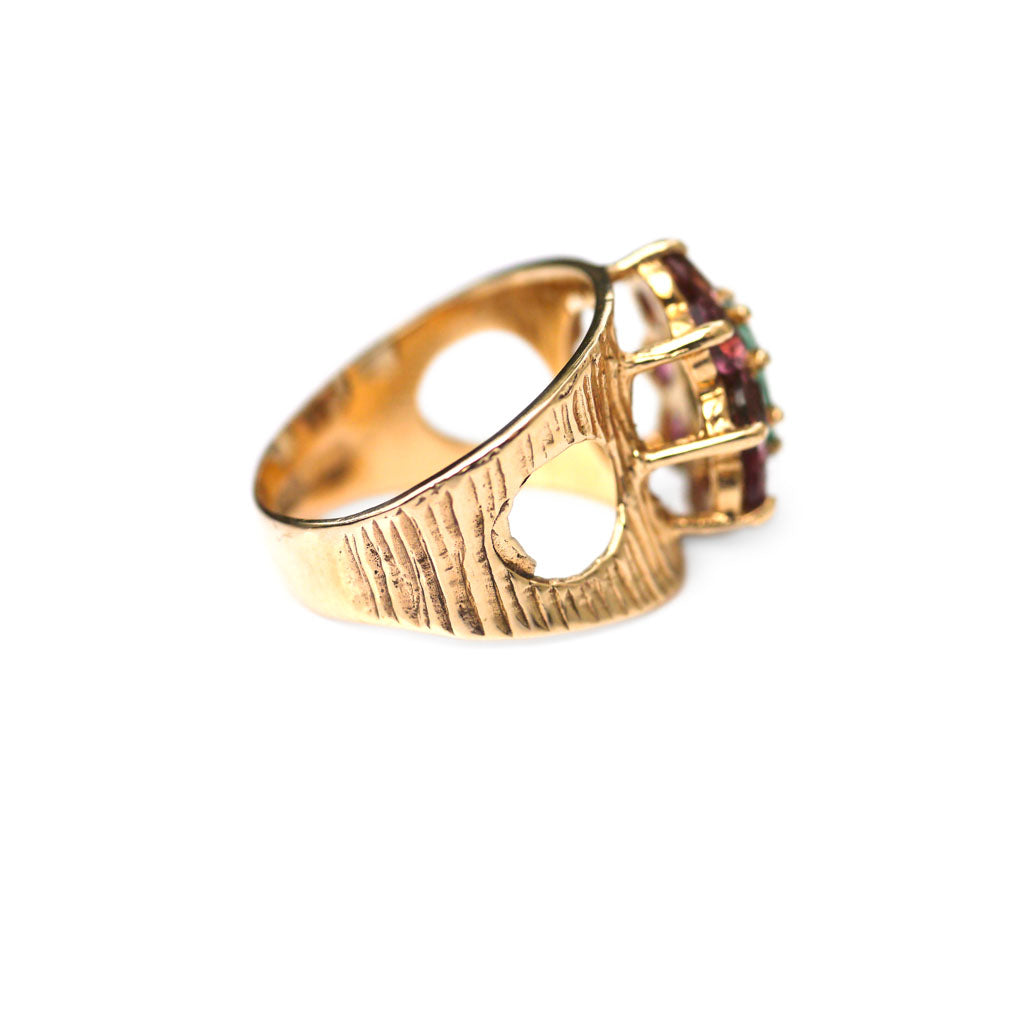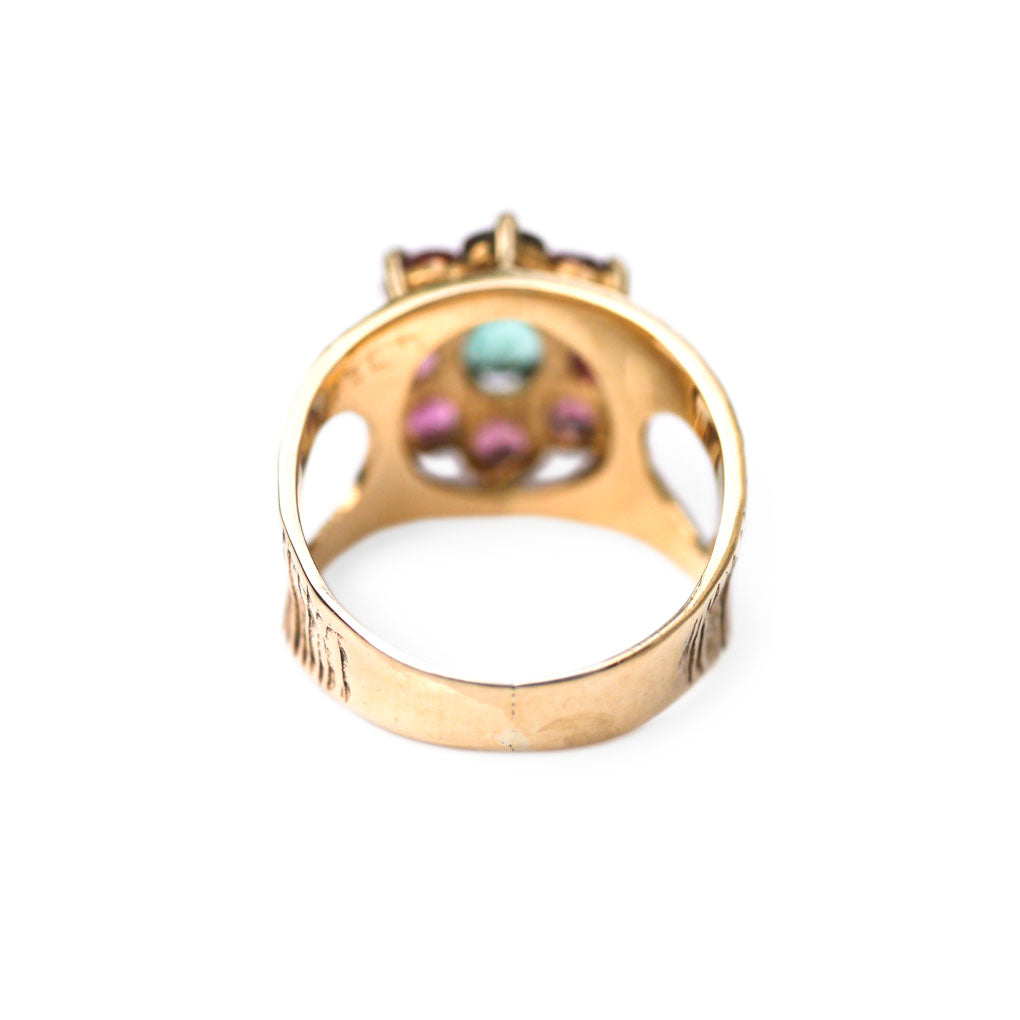 Emerald and Pink Tourmaline Modernist Ring 1972
Barkingly Modernist in funkstar design replete with two cut out oval shapes in the shank which serve to highlight its almost Versace-esque neo punk funk!  Pink Tourmalines surround a central Emerald making it into an iconic super vibey Seventies cocktail beauty!! Yup a cocktail catnip!
Description: Stone:
         Emerald and Pink Tourmalines
Metal:
         9K Gold
Size:
             L UK  
Hallmarks:
 Birmingham 1972
Status:
         Vintage
NB:
The piece originally sported eight Garnets and a central Opal which we swapped out for Emeralds and Pink Tourmalines which we thought brought the ring to another level of delight!