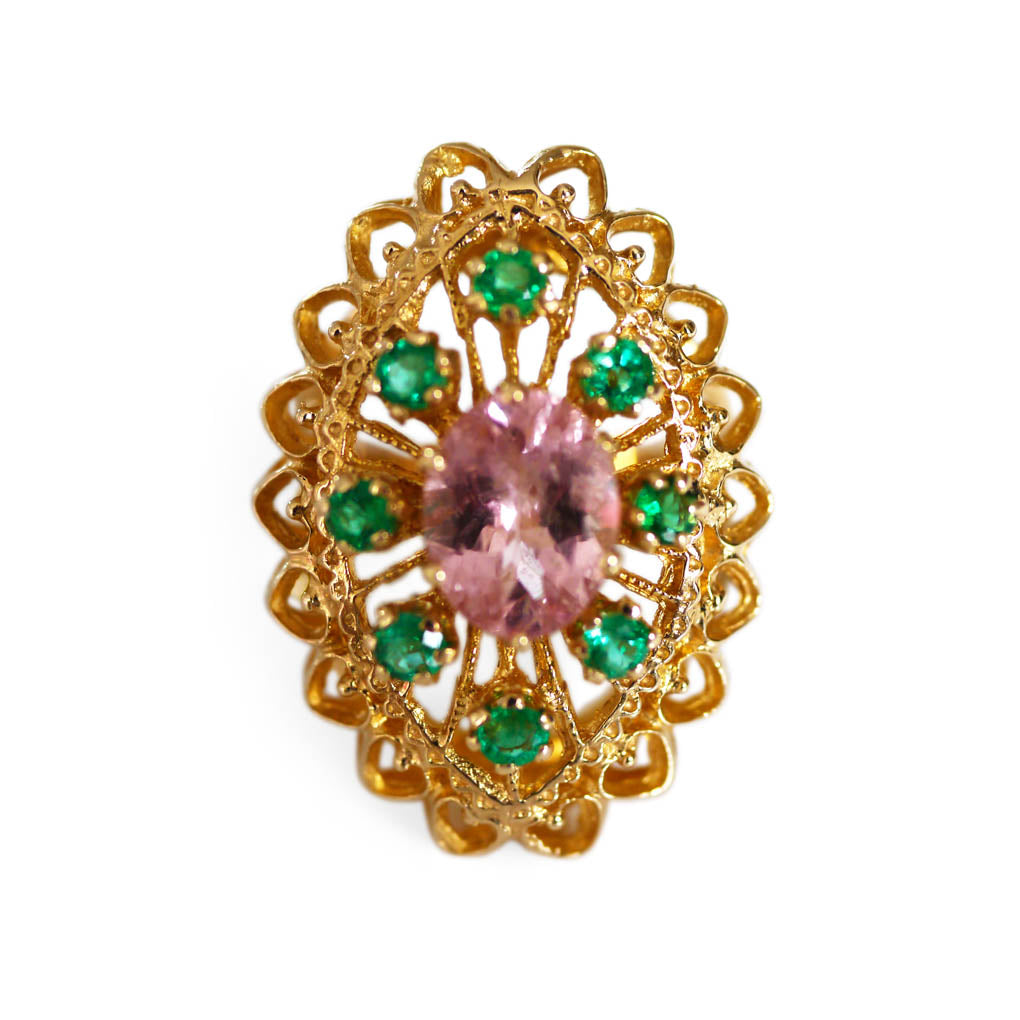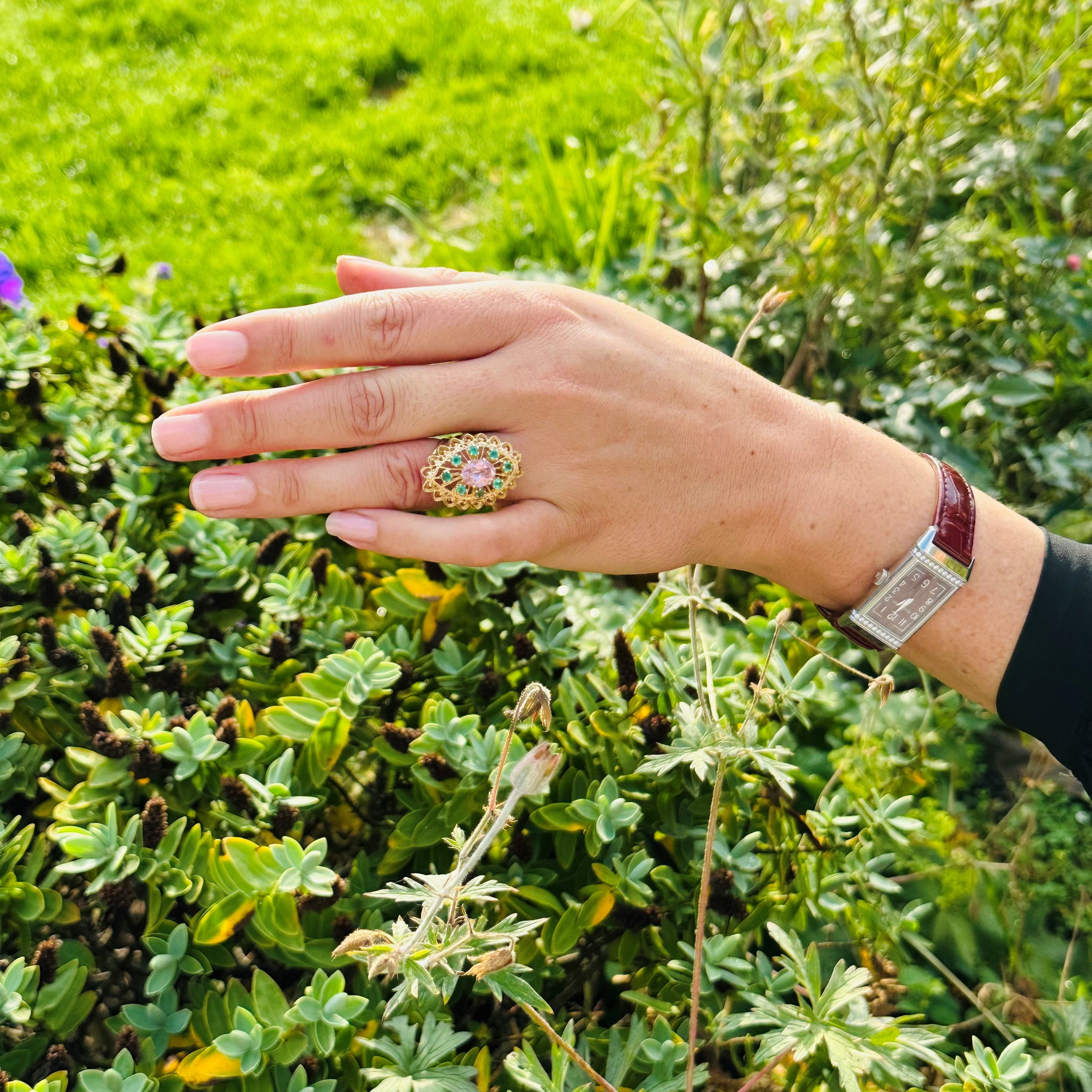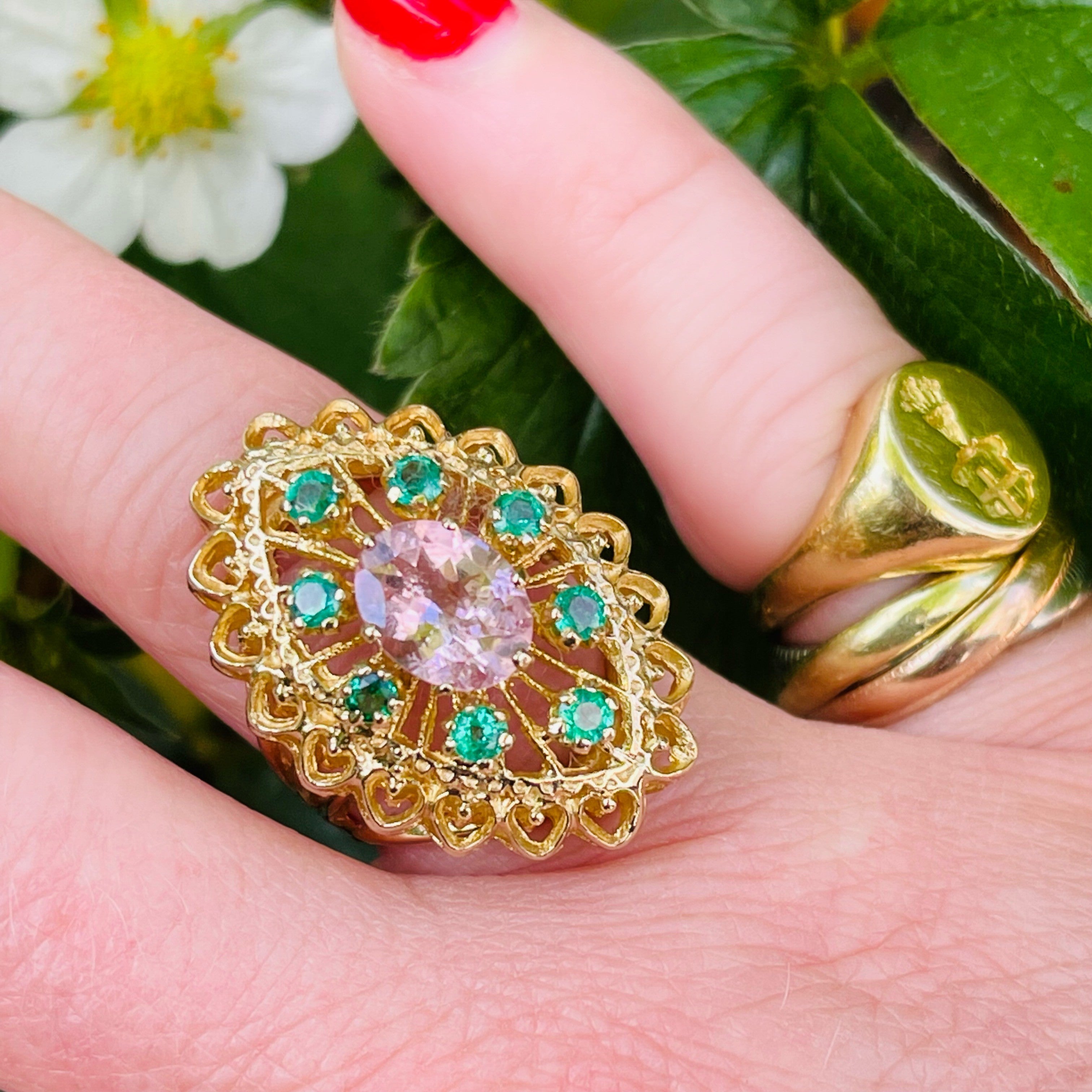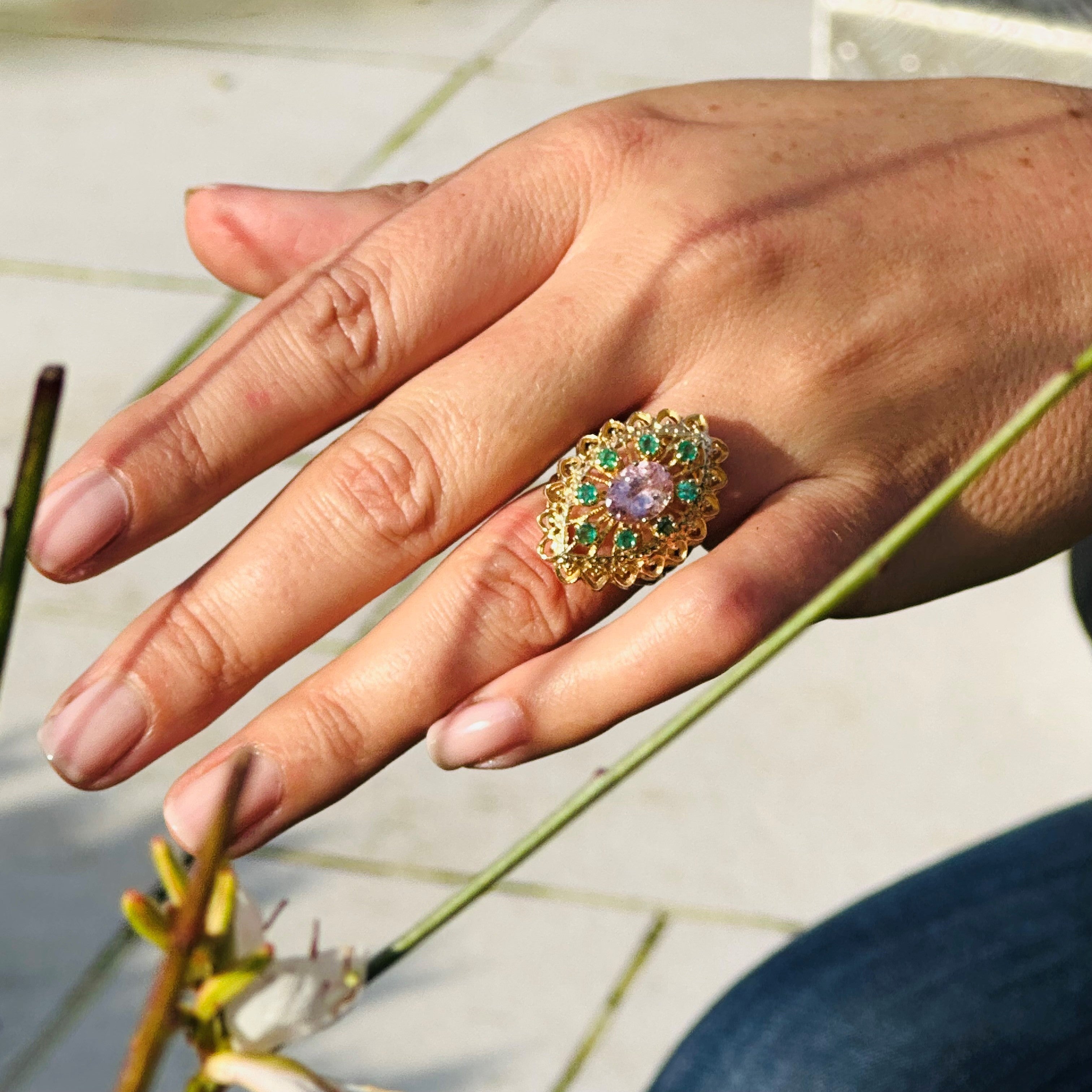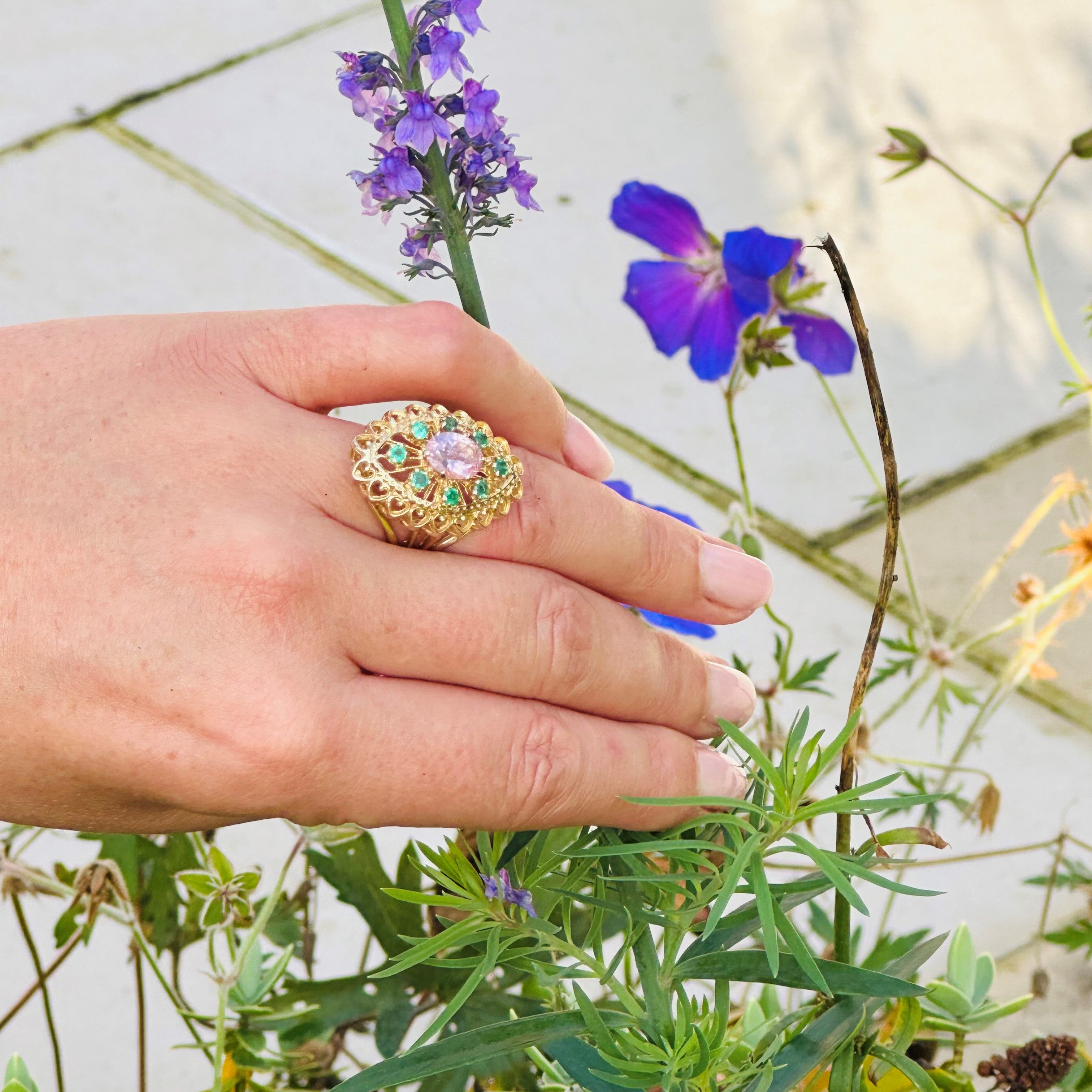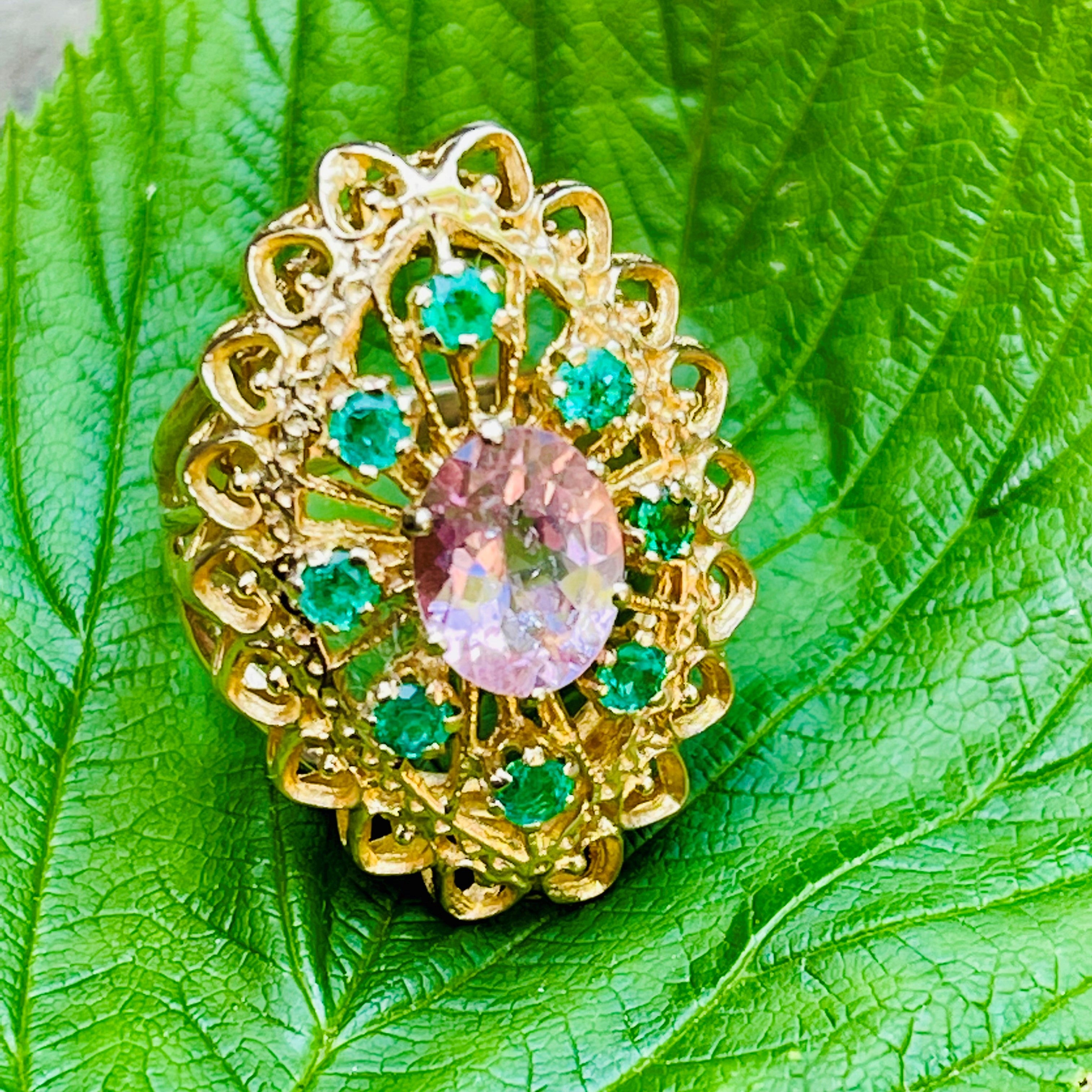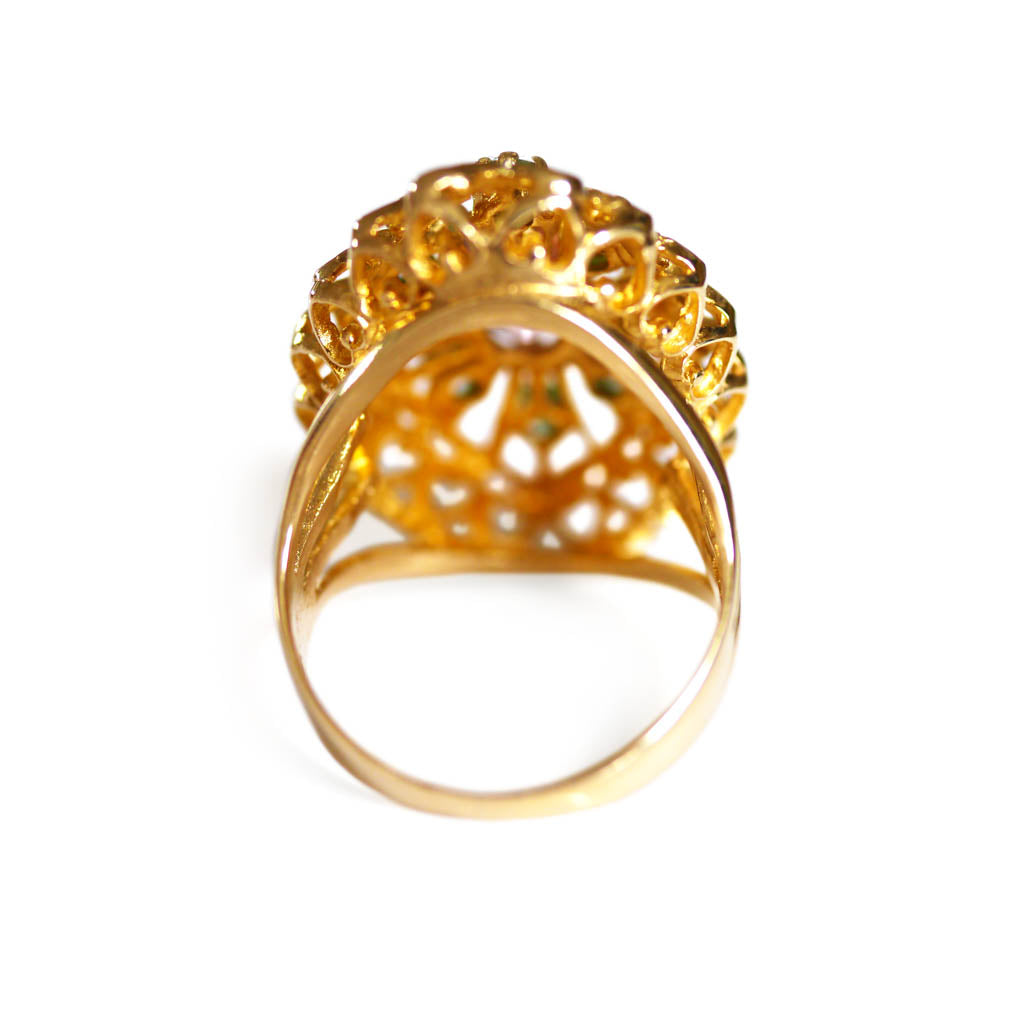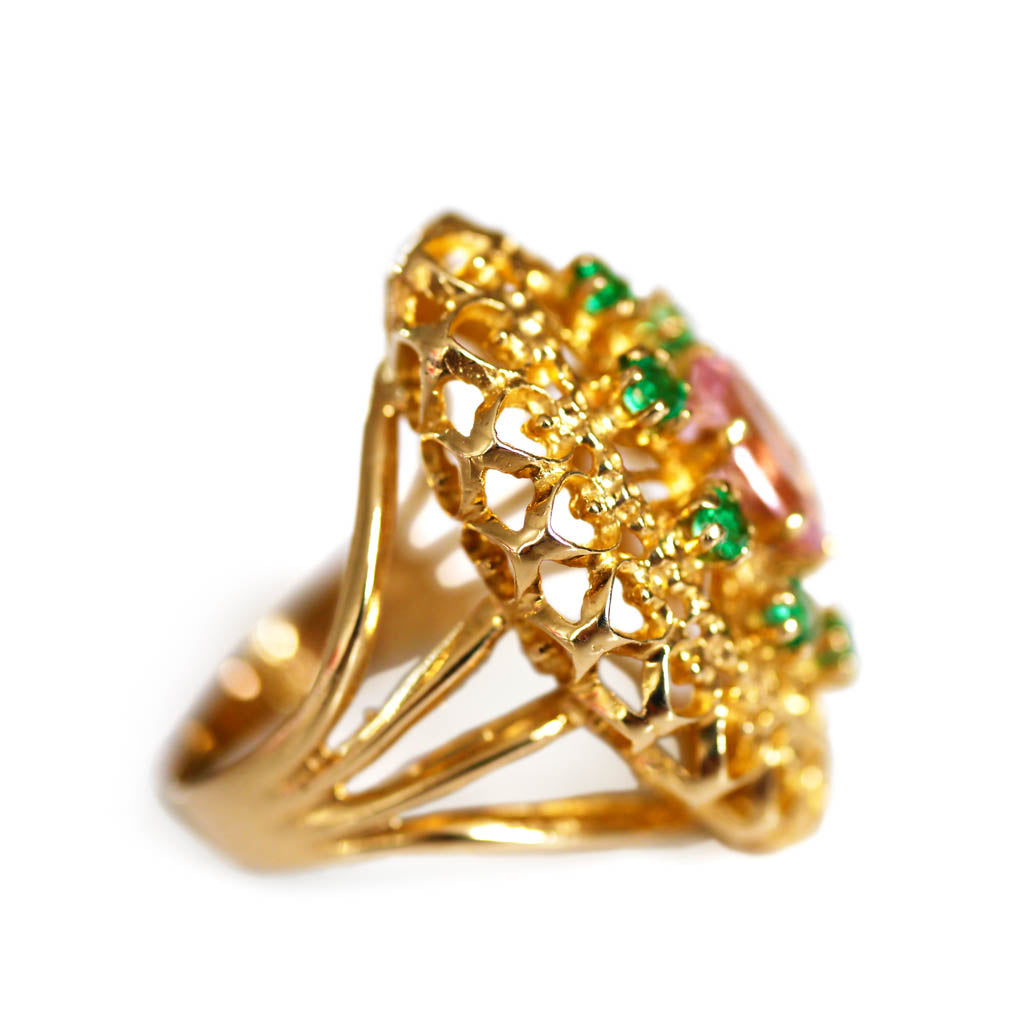 Emerald & Morganite Cocktail Ring 1974
Marvel in this magnificent and we mean MAGNIFICENT Morganite and Emerald Cocktail Ring!!  Morganite is a powerful gemstone channelling unconditional love and don't get us started on Emeralds!!  Now, this 1974 ring has been rewilded literally: it started off life with a central Opal surrounded by a slew of Sapphires, then chameleon like the Opal opted out for a marvellous Morganite!!  The final stage of metamorphosis saw the cocktail change up its Corundums for extravagant Emeralds!!!  A bounty of botanical Beryls!!  Talk about an alliteration in pink and green!  Be bold, be brilliant! Really just FLAUNT this seductive Seventies super hero – we say more exuberance, more colour, more mayhem go for modernist maximalism!!  
Description: Stone:
        Morganite & 8 Emeralds
Metal:
        9K Gold
Size:
           M 1/2 UK  
Hallmarks:
London 1974
Status:
        Vintage
NB:
The piece originally sported an opal which we swapped out for a magnificent Morganite which we thought brought the ring to another level of delight!  Latterly we swapped the Sapphires for boombox bright Beryls: Emeralds!