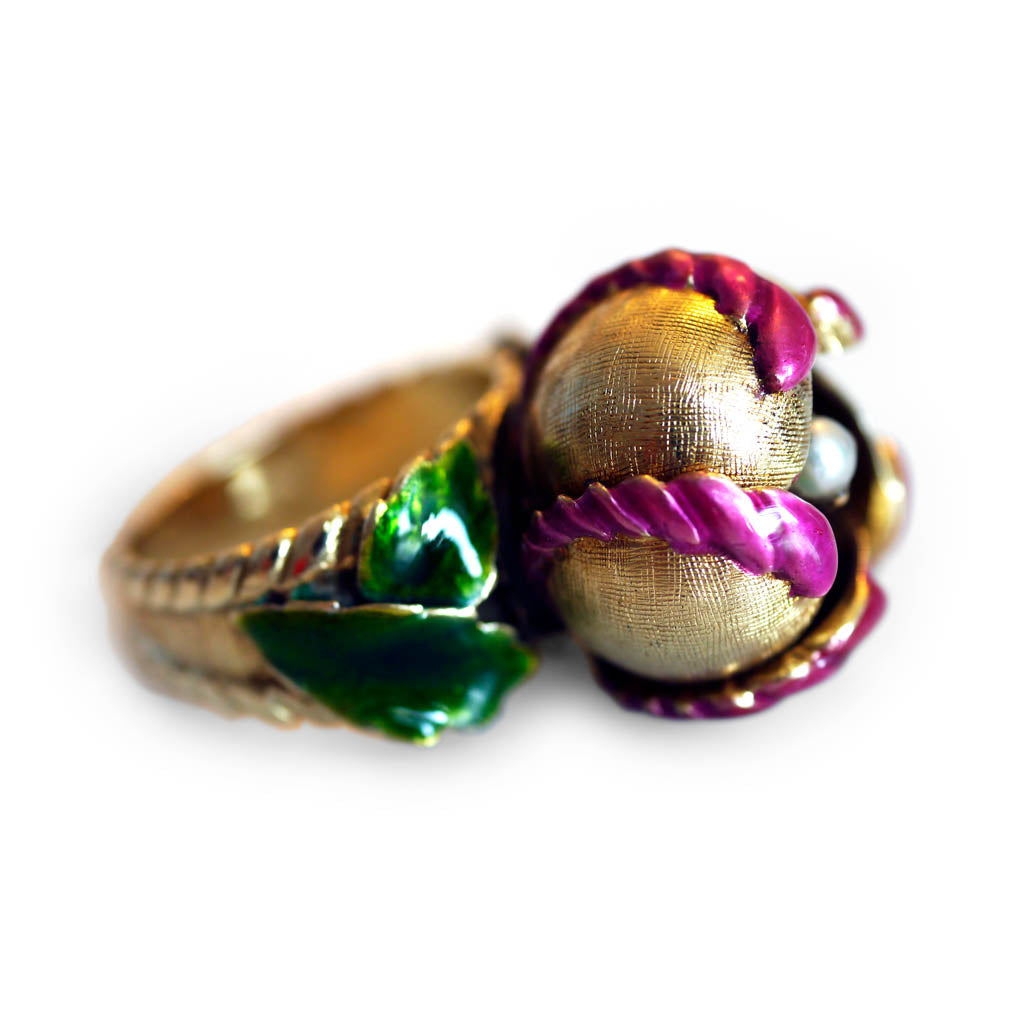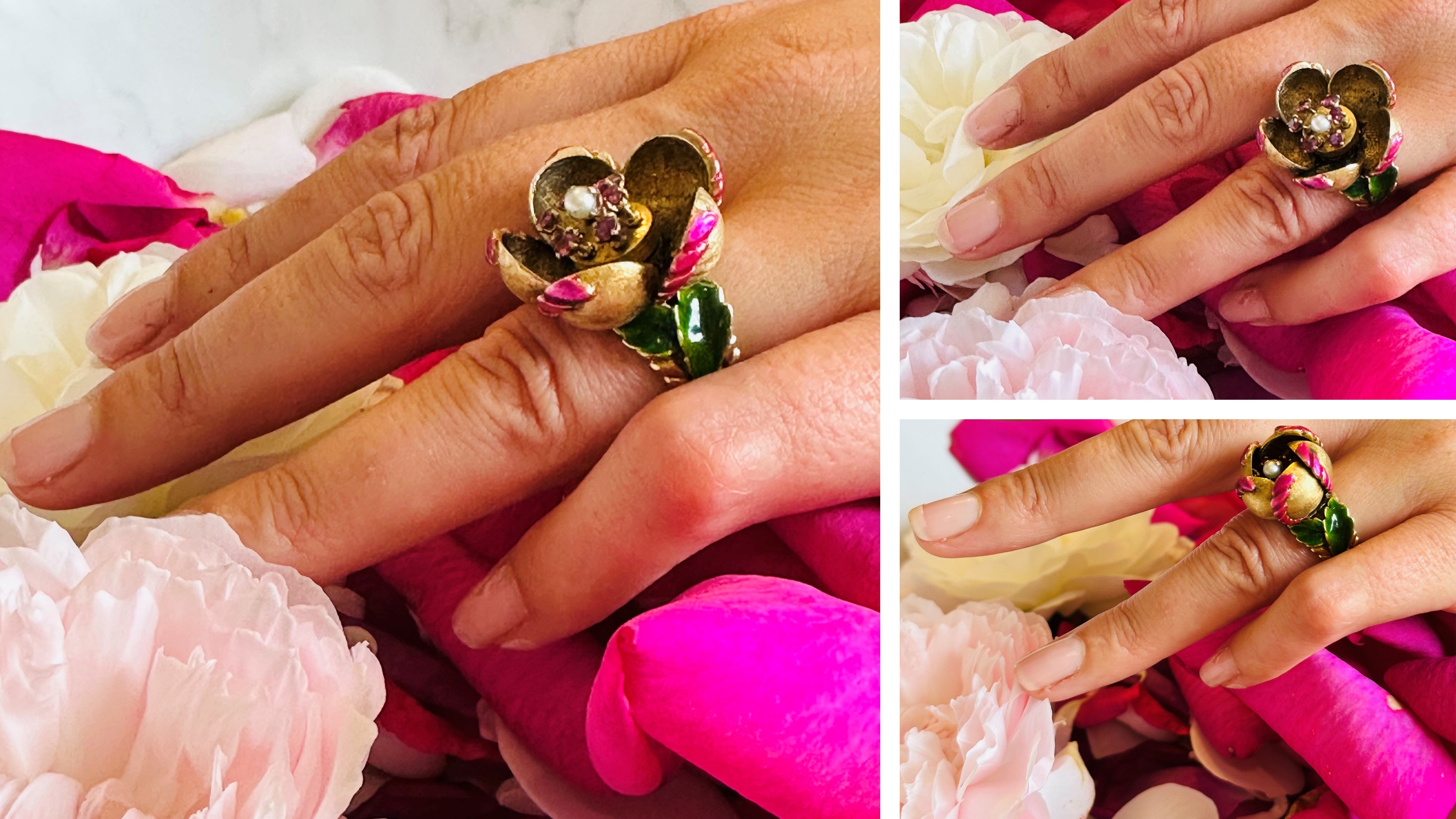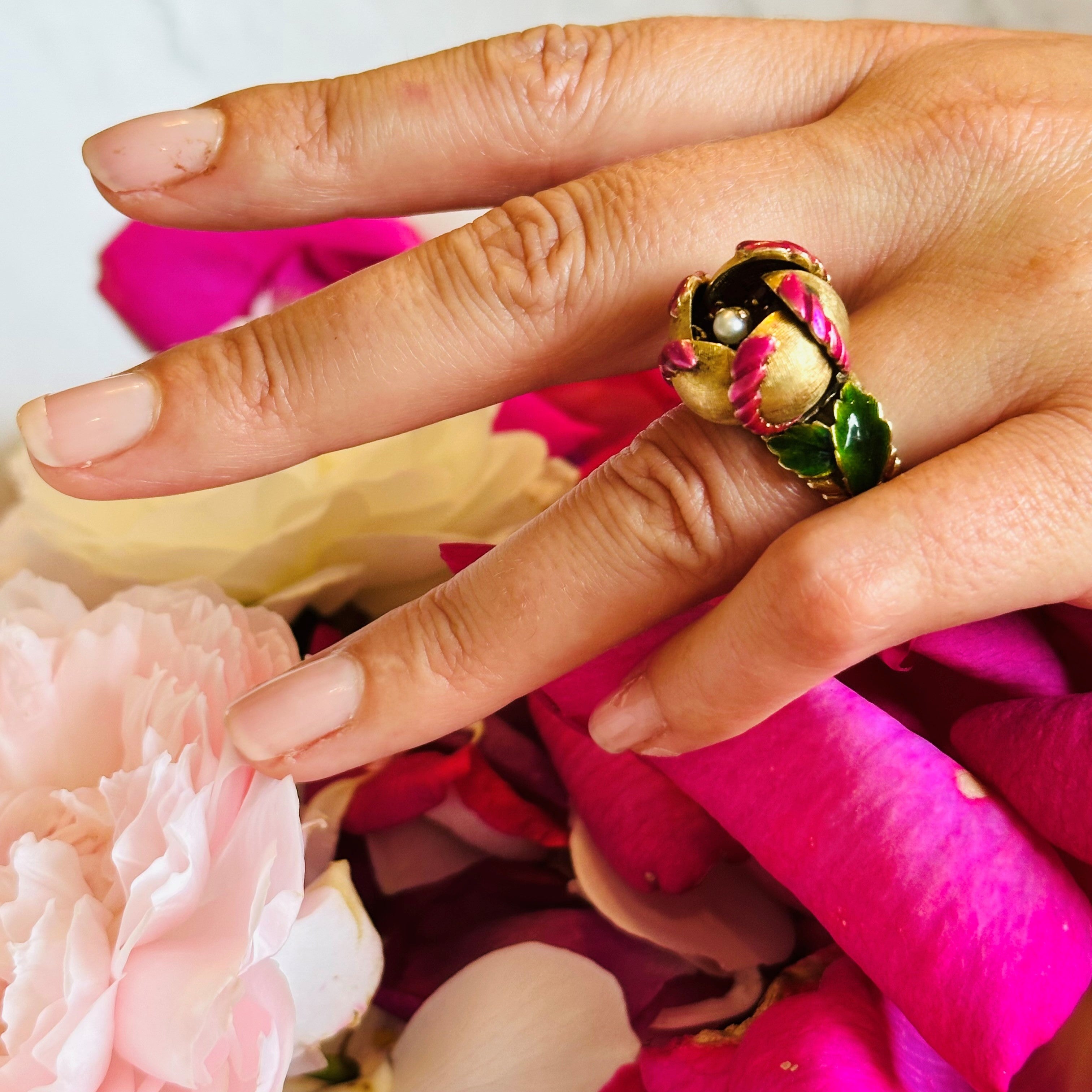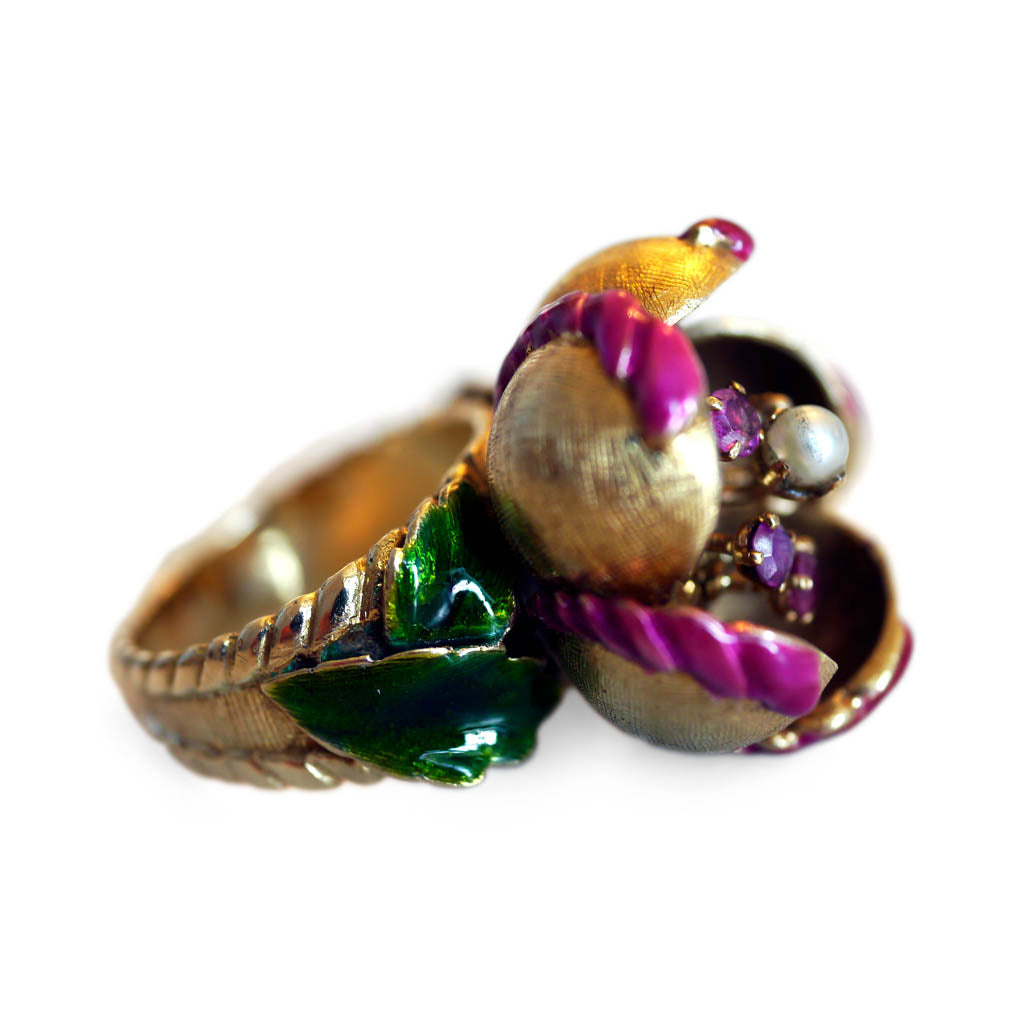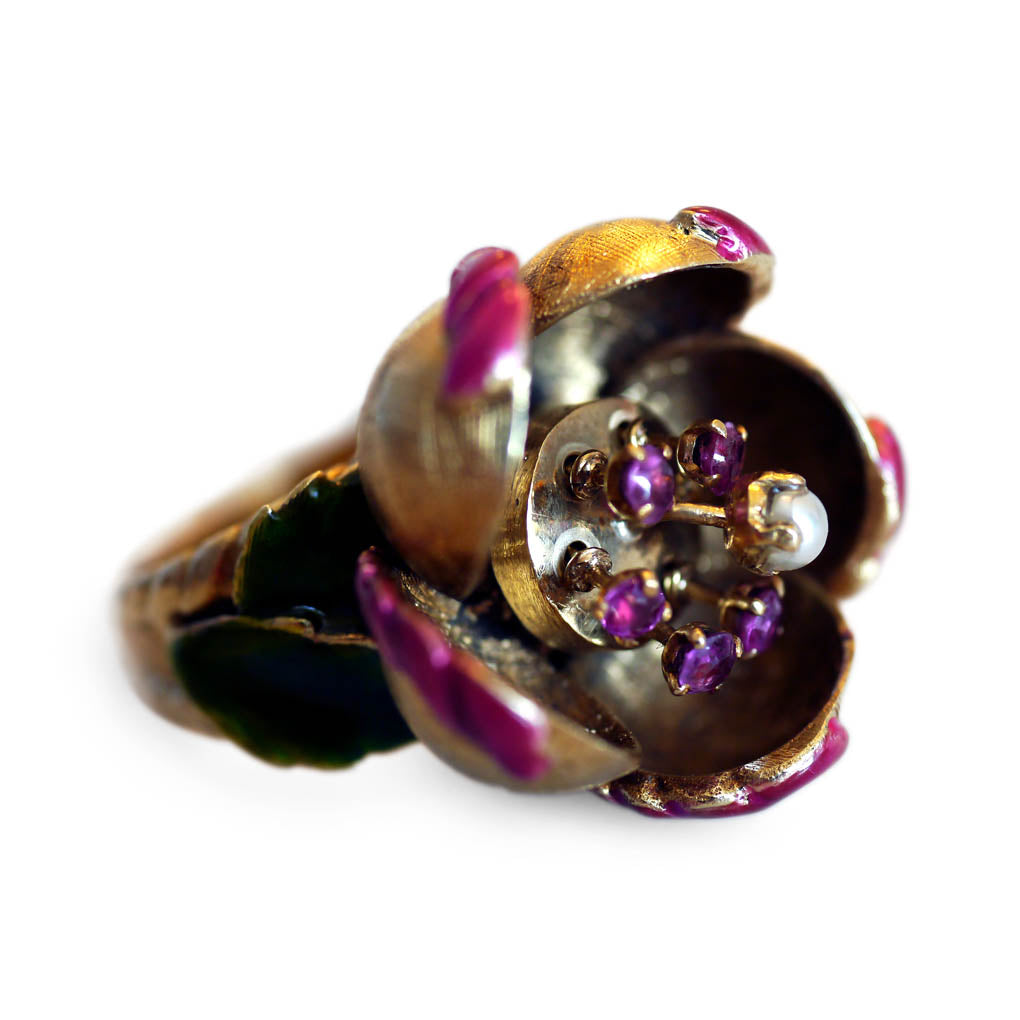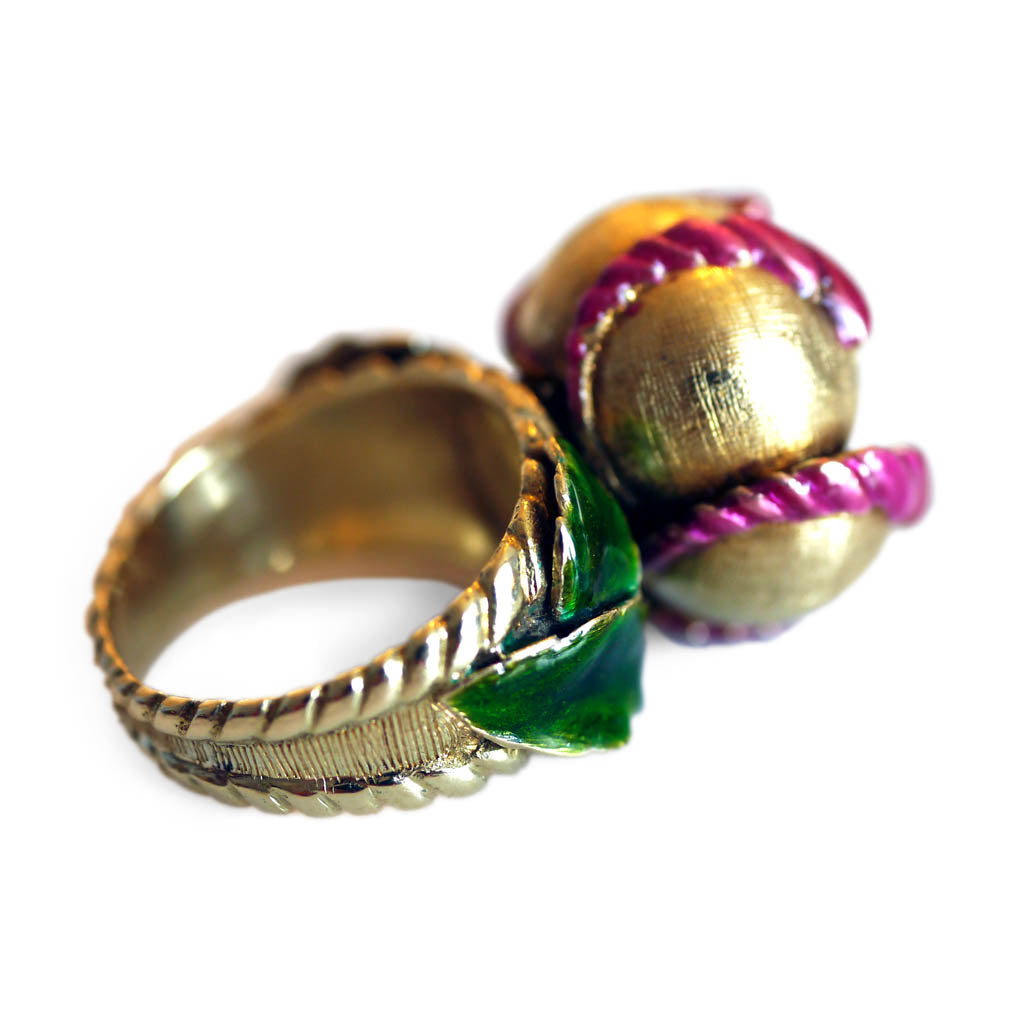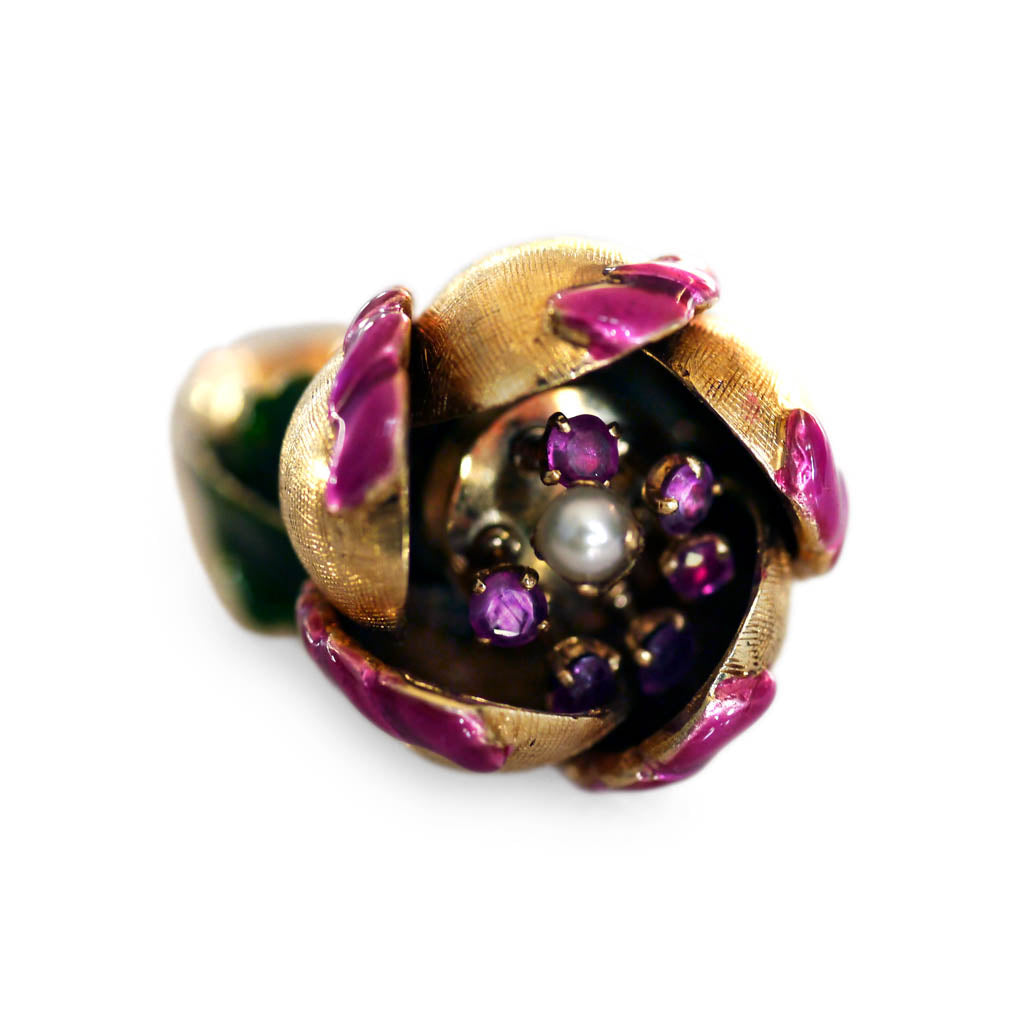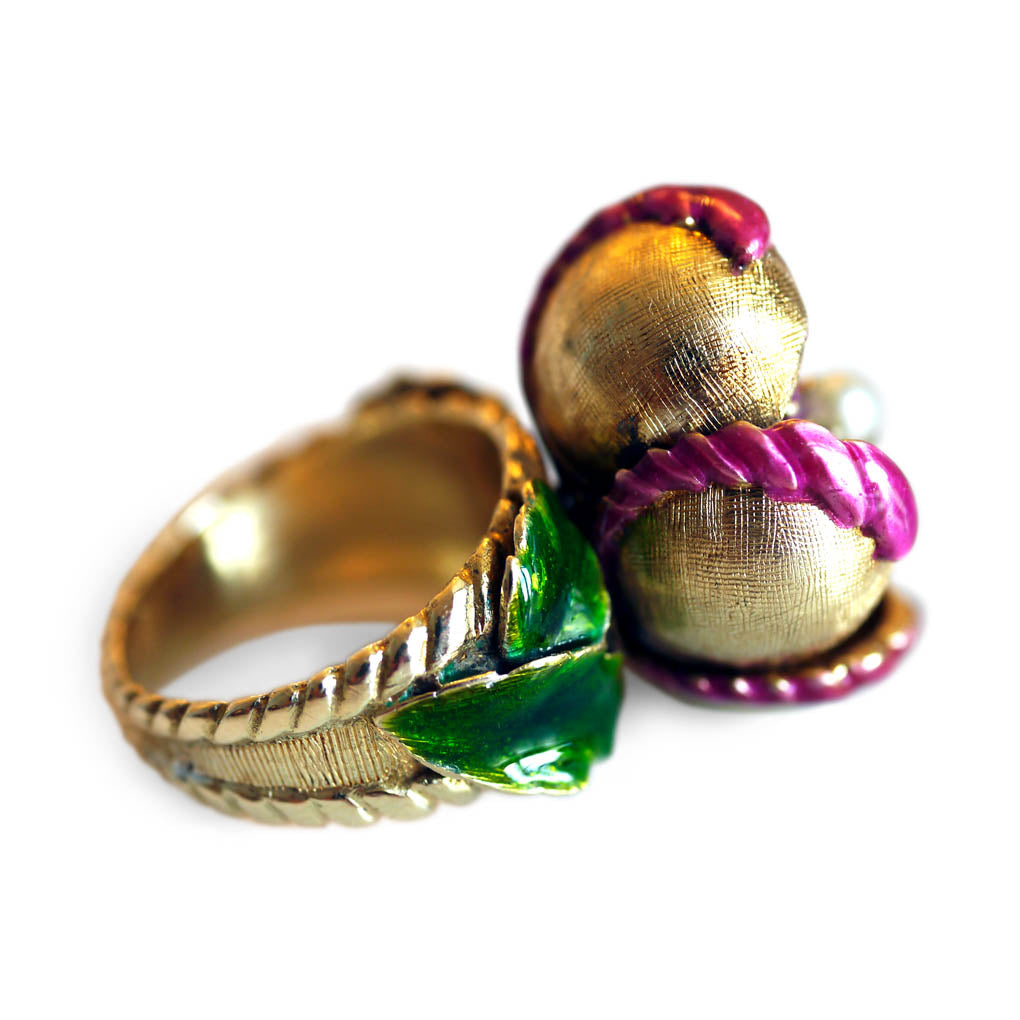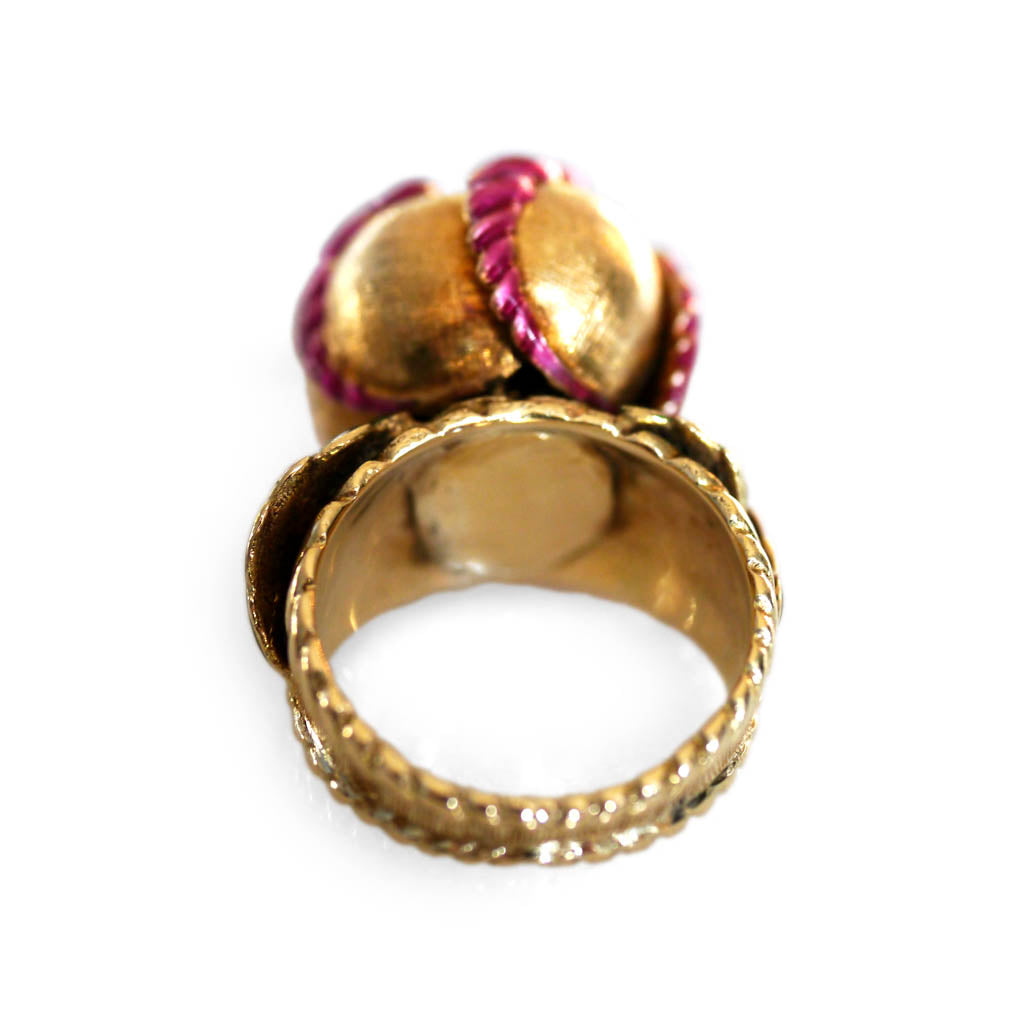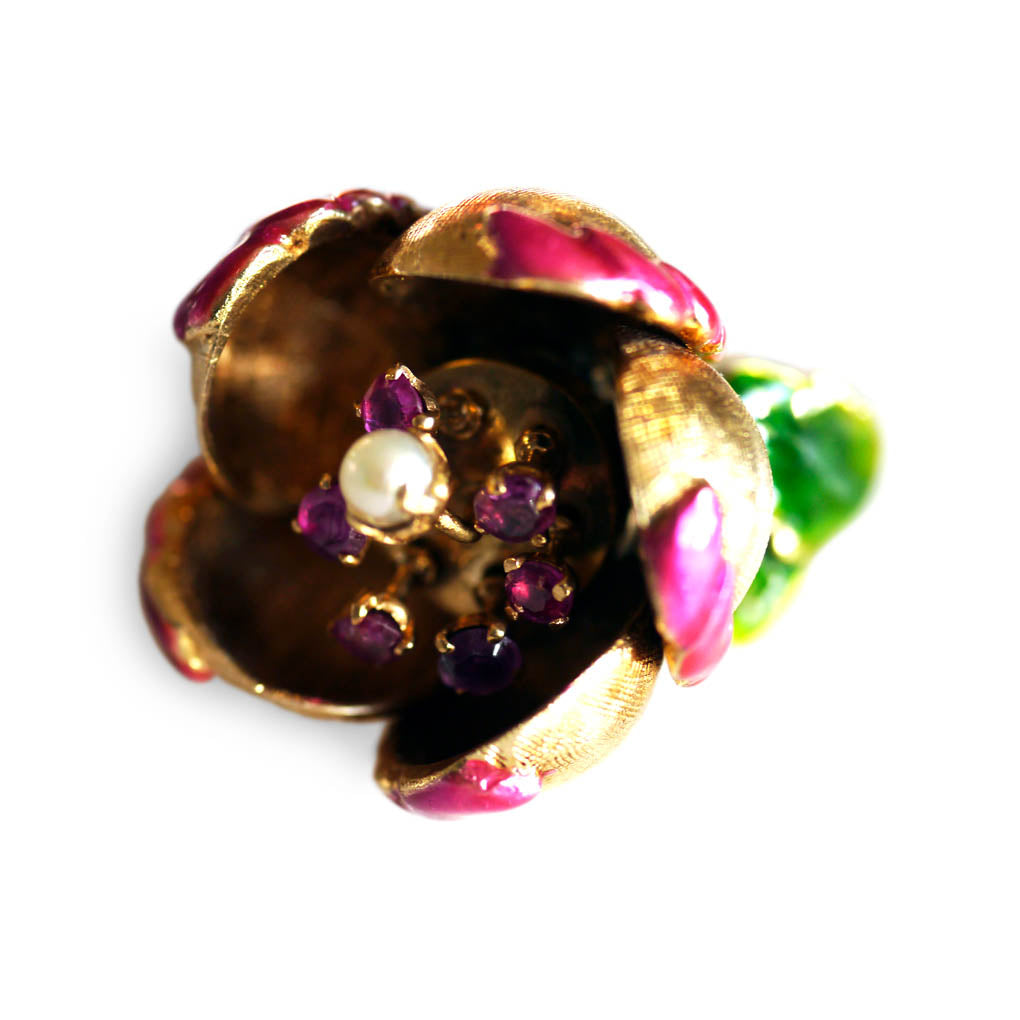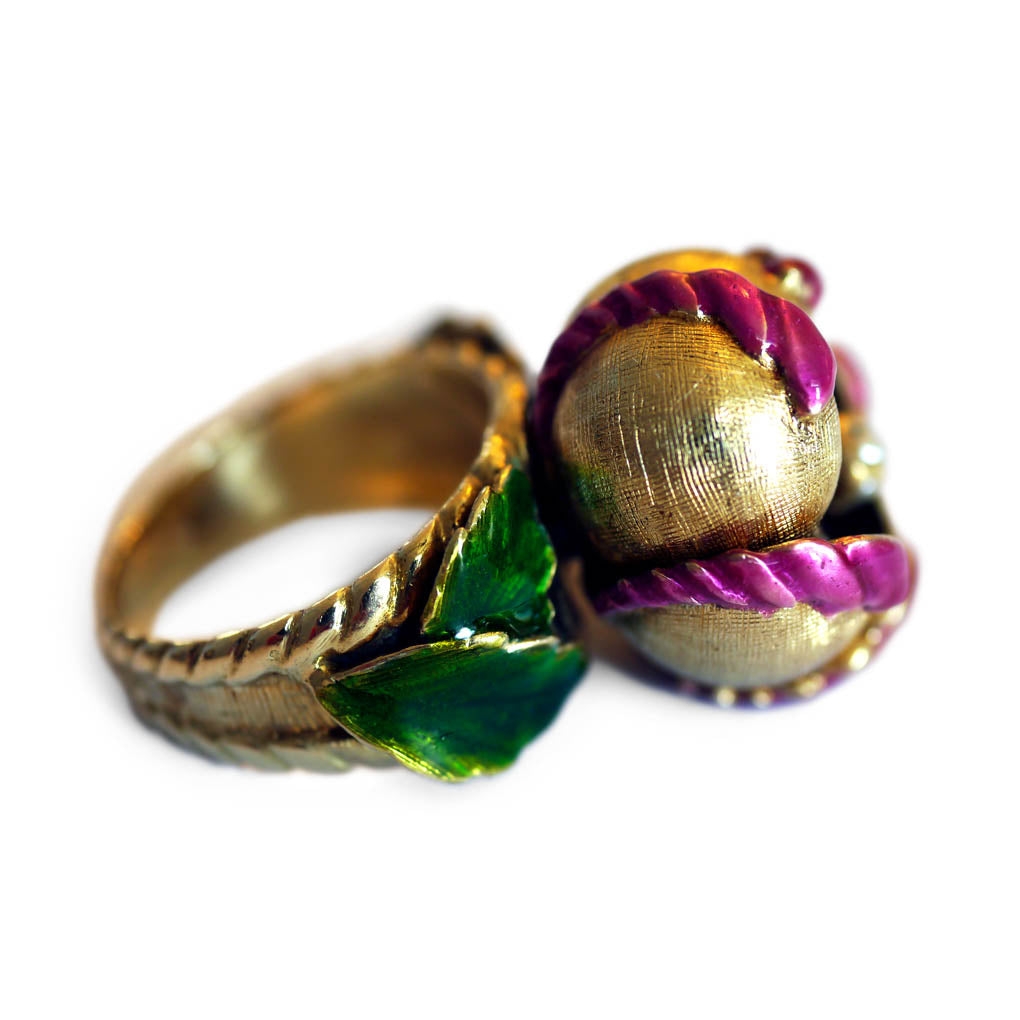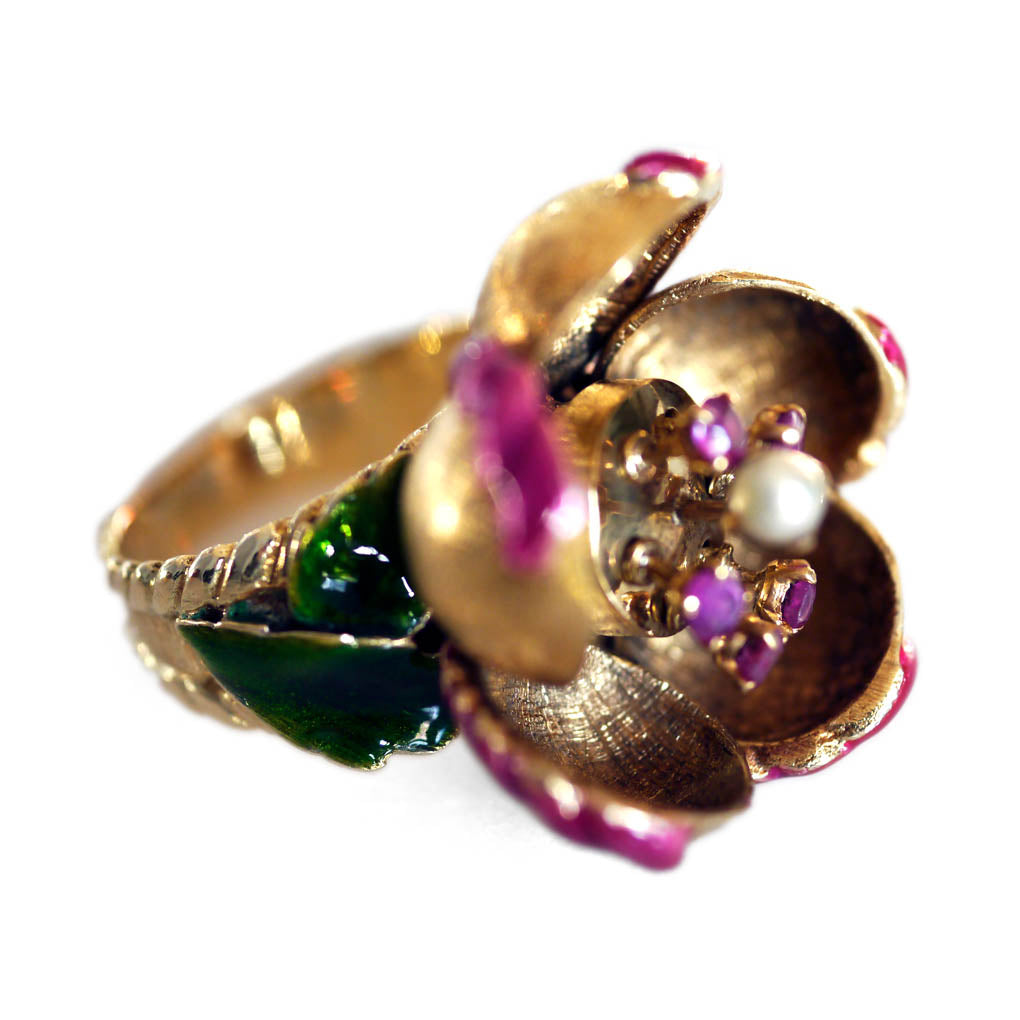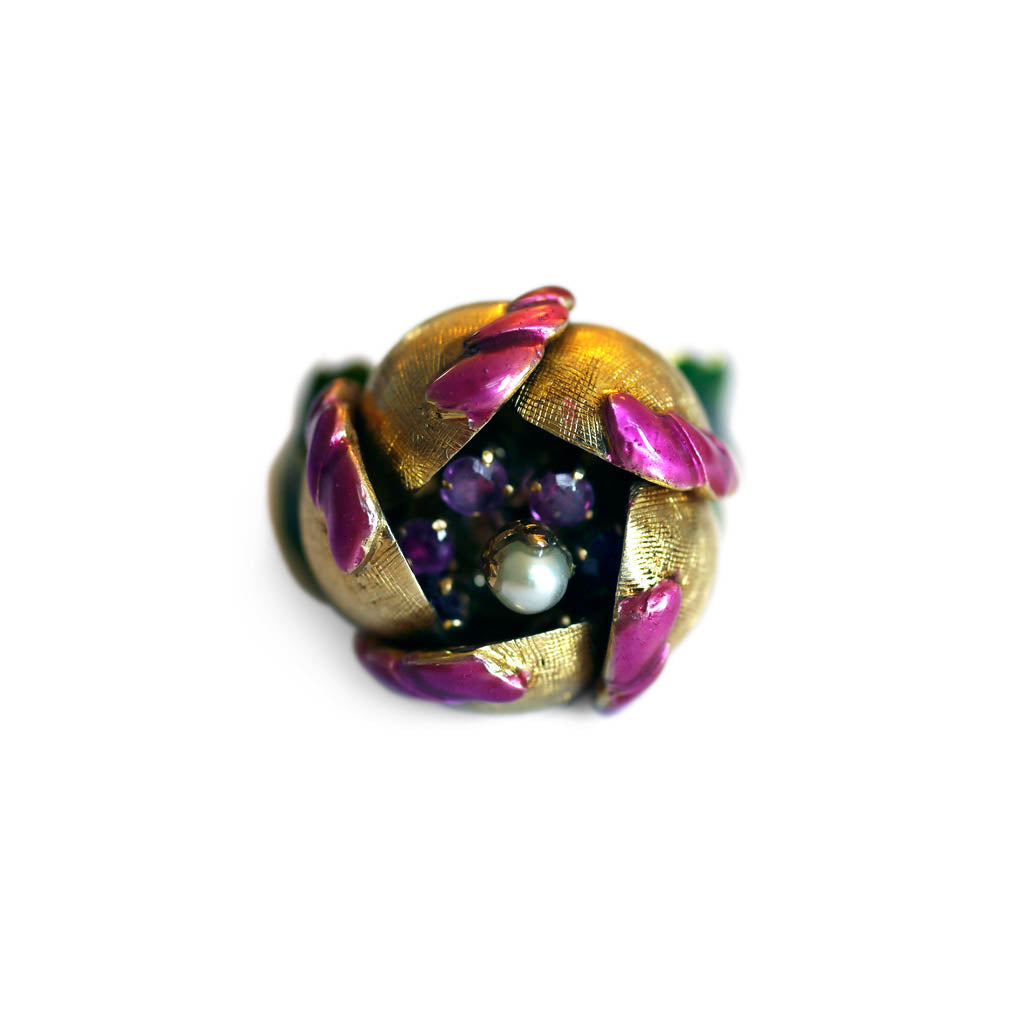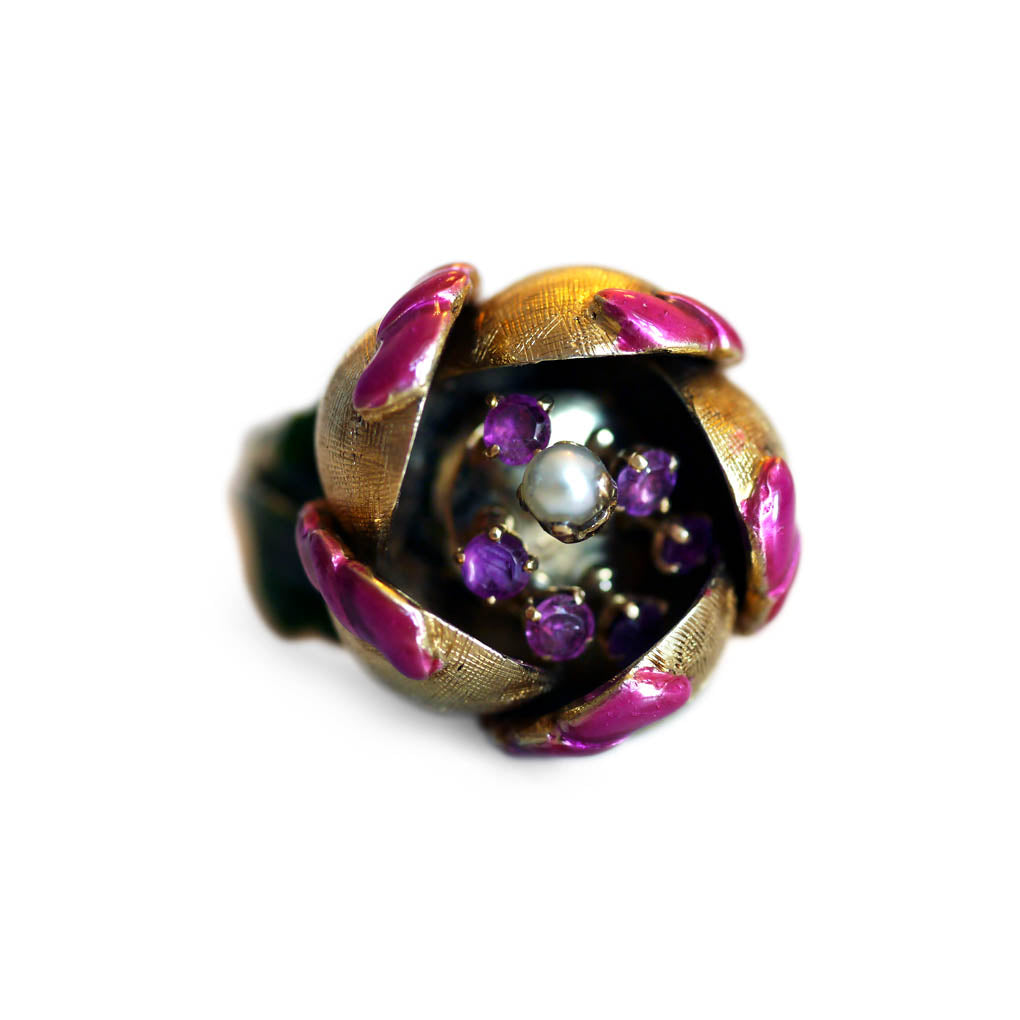 Articulated En Tremblant Enamel Pearl and Ruby Flower Cocktail Ring
We have happened upon a treasure which is the most rarefied and refined find!!!  The cream of the crop in the shape of an enormous, enamelled flower ring which dances, sparkles and quivers in beatific pneumatic rhythm!!!  The symbiotic groove that nature and jewellery enjoy is evoked in this piece where the fuchsia enamelled petals unfurl to reveal a pearl shimmering stigma surrounded by ravishing rubies crowning the anthers held aloft by filaments fashioned from golden curlicue springs.  Big up the 11+ Biology!  This articulated artistry is known as "En Tremblant!"  It was invented under Louis XVI in 18th century France with the technique honed and perfected by the Italian House of Bulgari during the late 1950s early 1960s and in this case restored by the indefatigable revivalist Baroque Rocks!  Woohoo!!  If an instant hit of euphoric enchantment, delicious ingenuity and invention is what you are after then this flabbergasting floral fantasia with triphop funk carousing through its petals is for you! 
Description: Stone:
        Rubies, Pearl, Enamel workmanship
Metal:
        14K Gold
Size:
            UK  [  ]
(Flower Head Measures 1.8cm in diameter)
Hallmarks:
None visible but gun tested at 14K Gold. Circa late 1950s early 1960s
Status:
        Vintage
NB: 
We have lovingly had this piece revitalised by one of the very best enamellers who is a master craftsman.  The enamel work had been all but rubbed off so we chose a vibrant verdant green for the leaves and a fabulous fuchsia for the petals. Ravishing restoration work which we thought brought the ring to another level of delight!