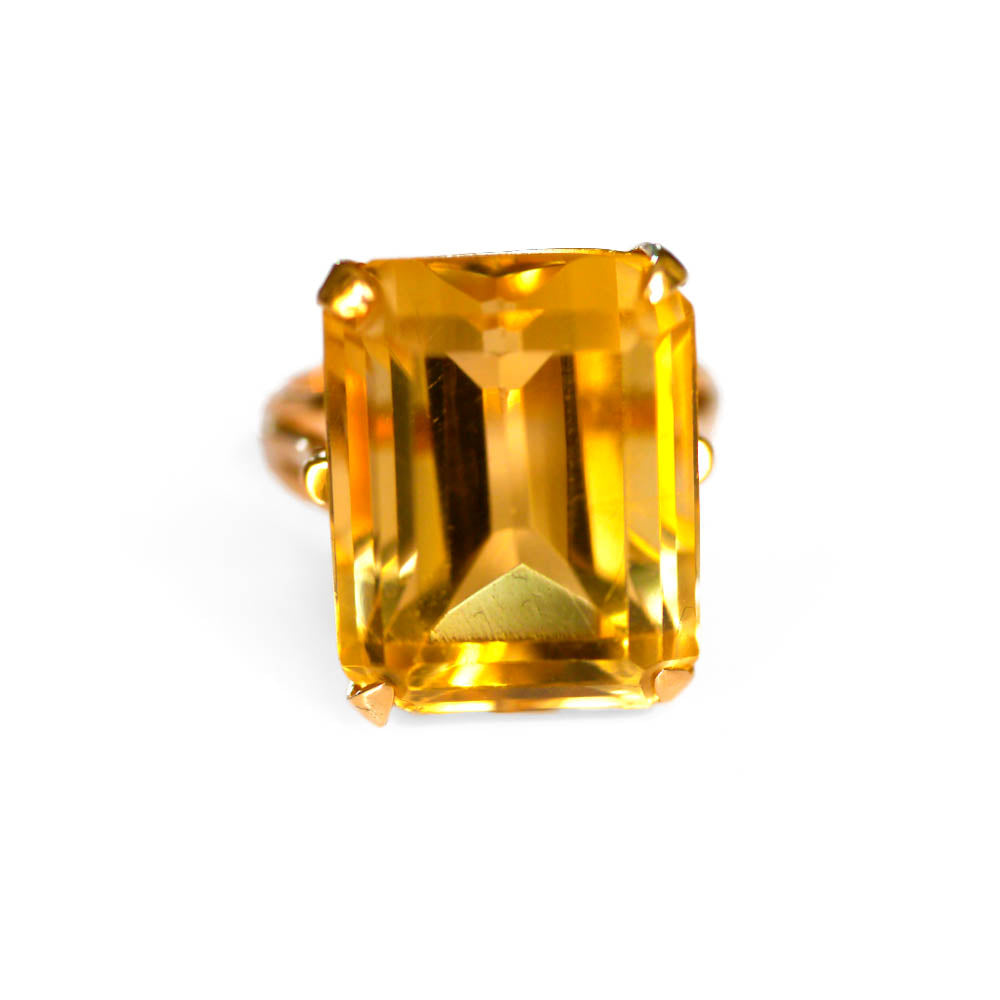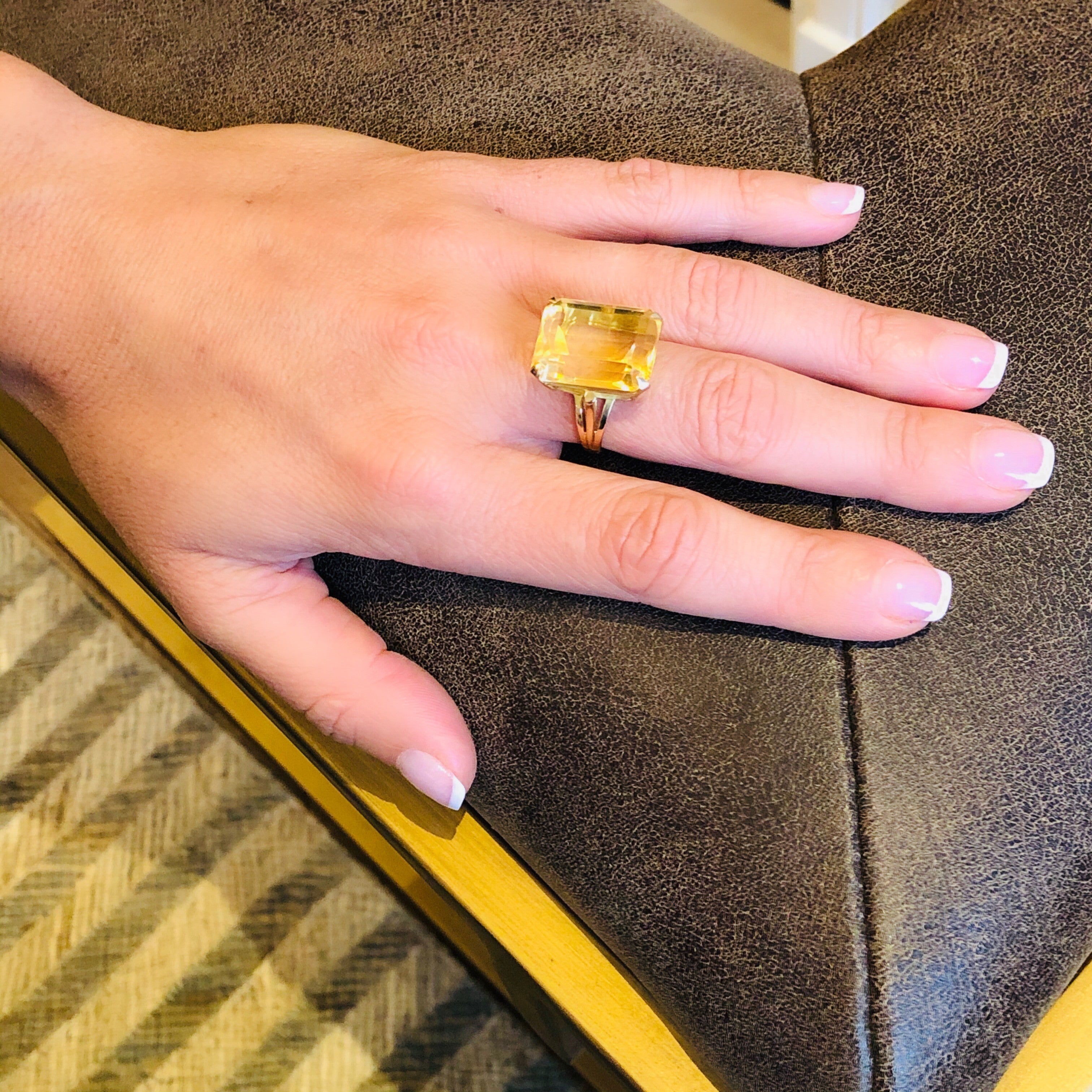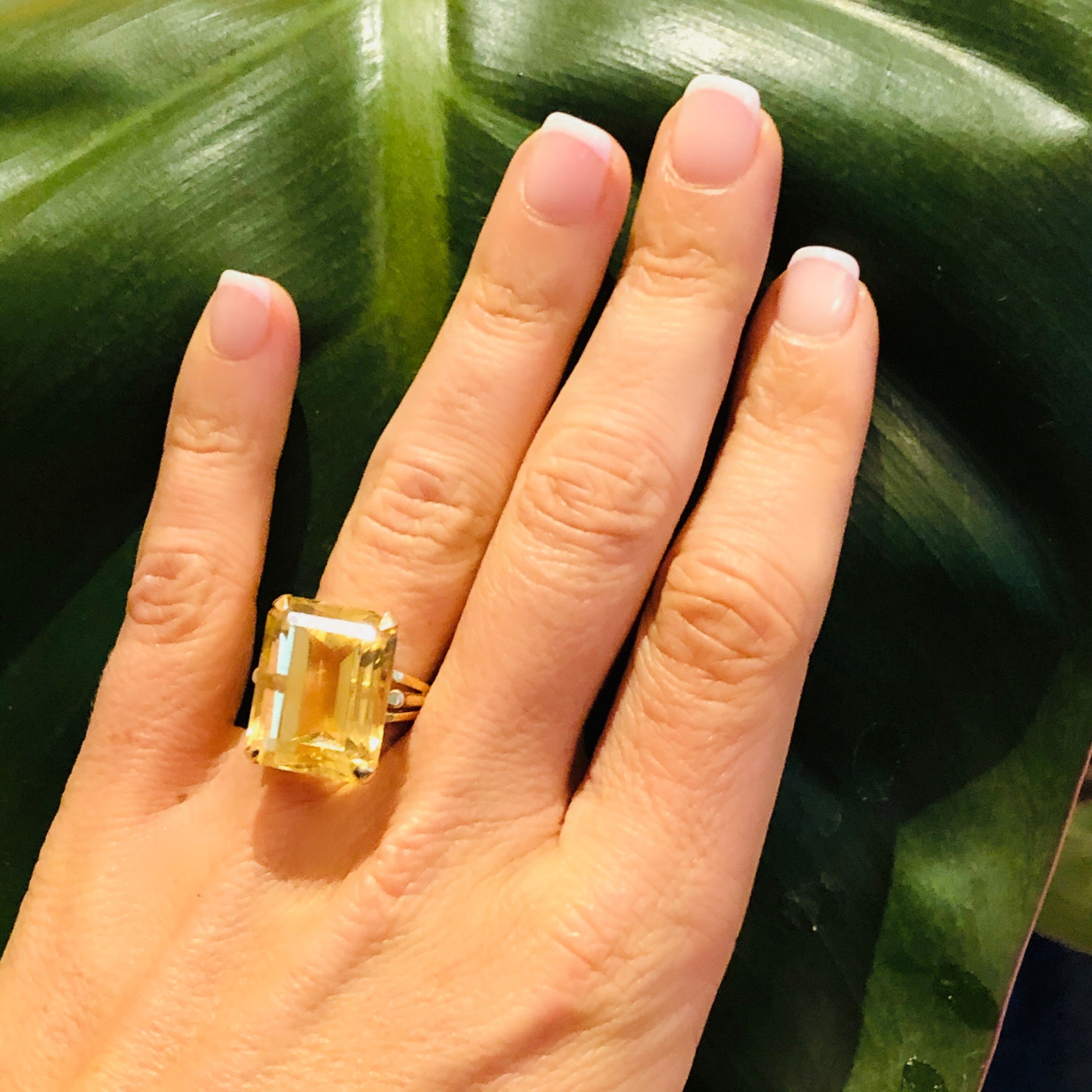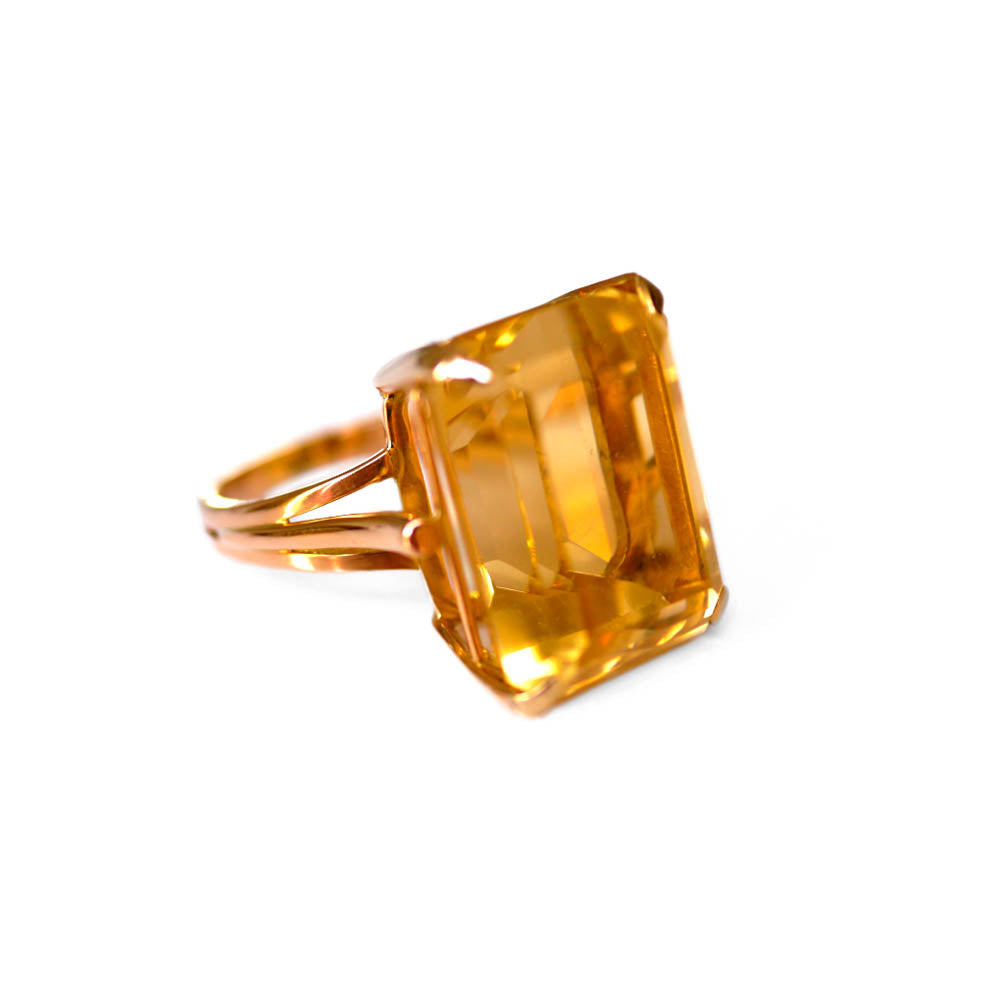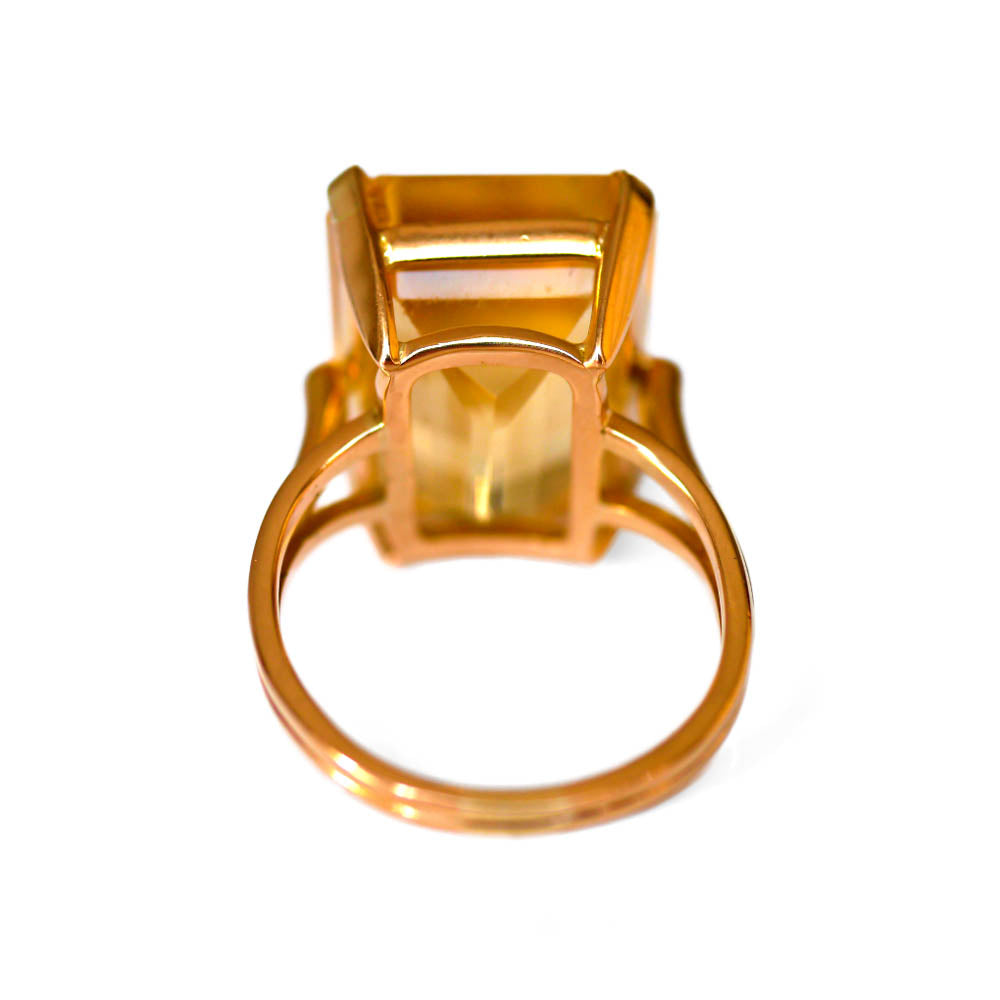 Enormous Citrine Corker of a Cocktail Ring
A Citrine Cocktail Corker of prodigious proportions!  That is to say, it is absolutely enormous!!!  Emerald cut in splendour and royal to the core, energising every level of life whilst attracting good fortune and prosperity!  Did you know that Citrine is known as the wealth stone?  Forget the ruddy genie!!  Rub the Citrine!!!  
Style Tips: To be flaunted fabulously!
Description: Stone:
         Citrine
Metal:
        18K Gold
Size:
           O UK (Ring height 2cm)
Hallmarks:
Rubbed
Status:
       Vintage