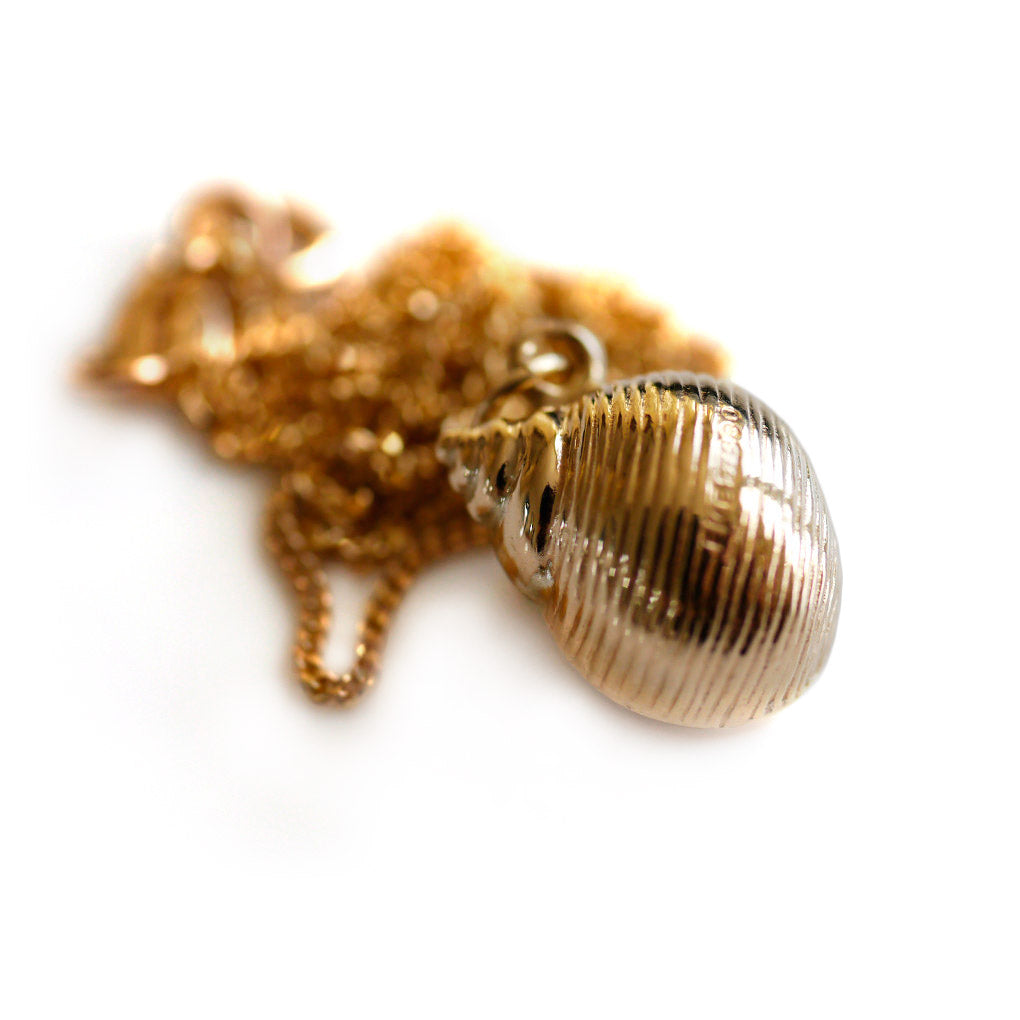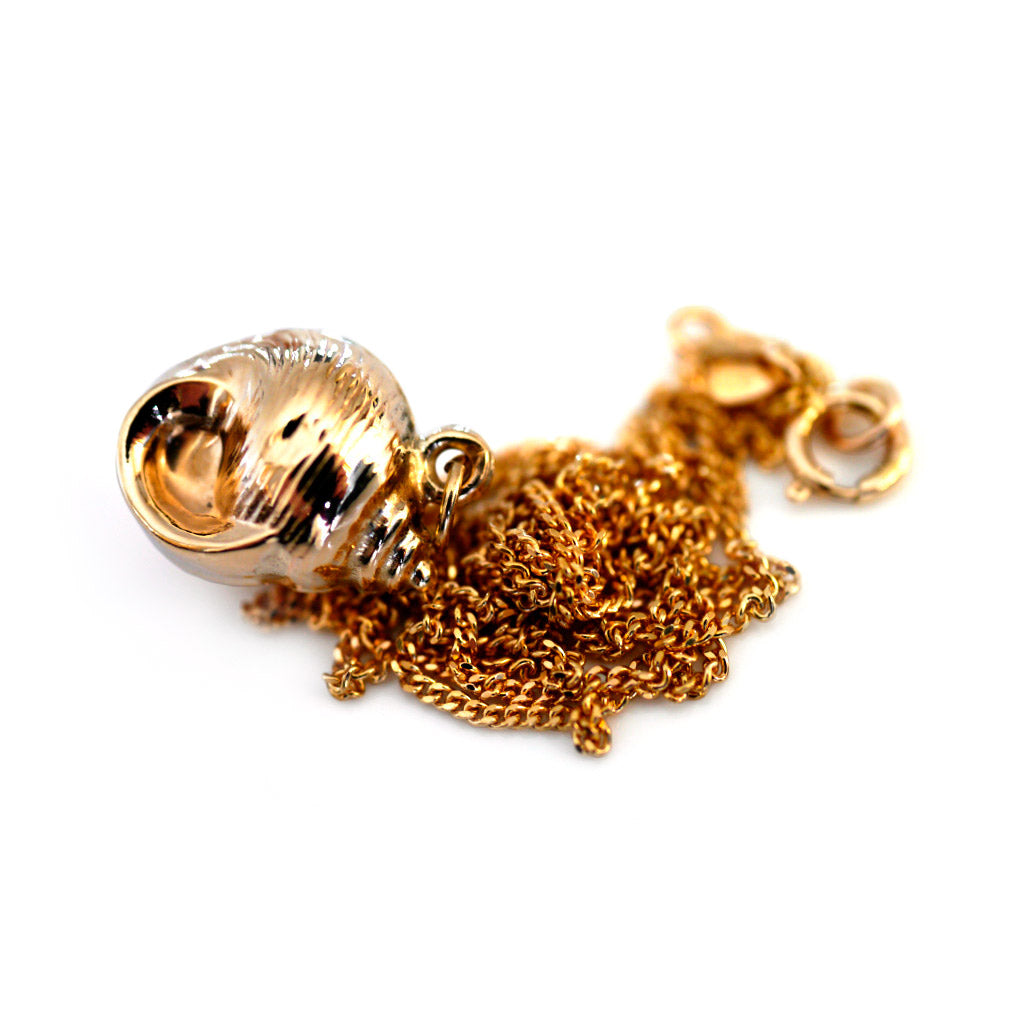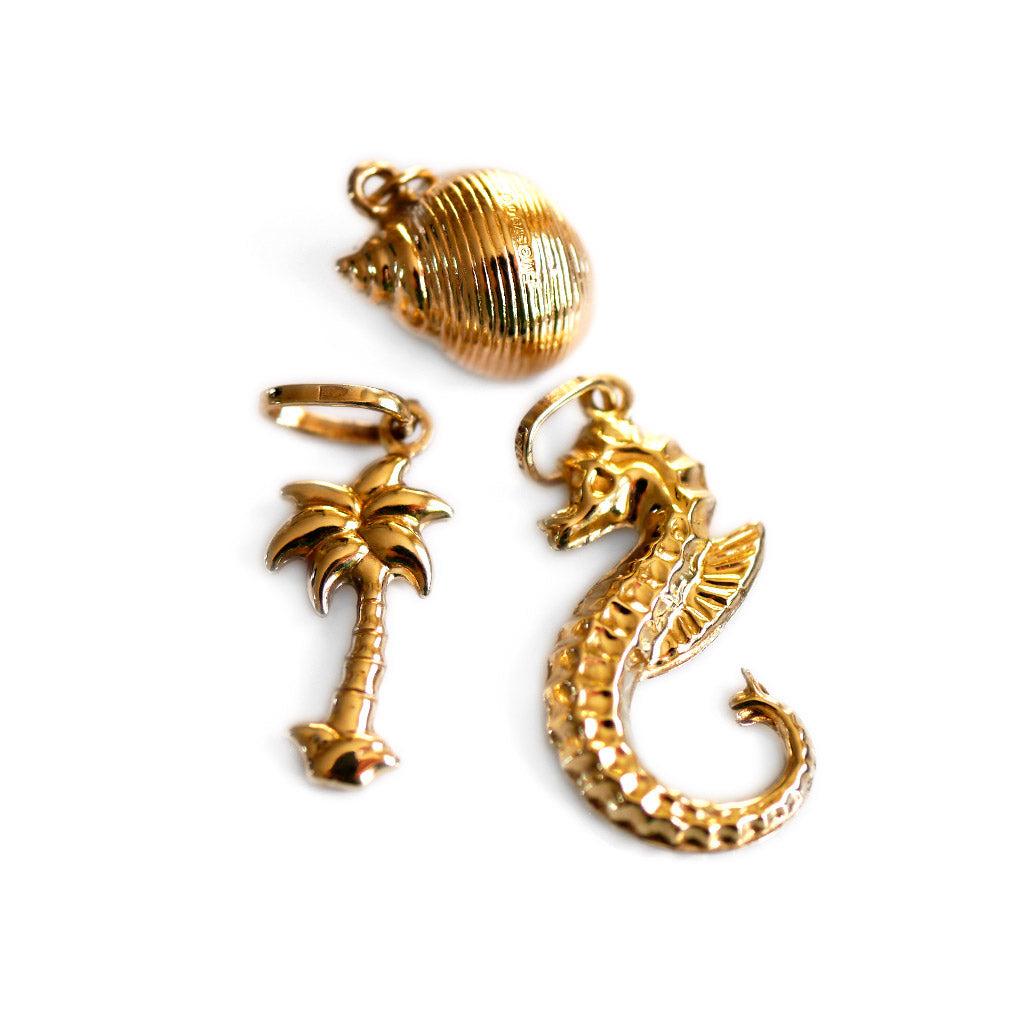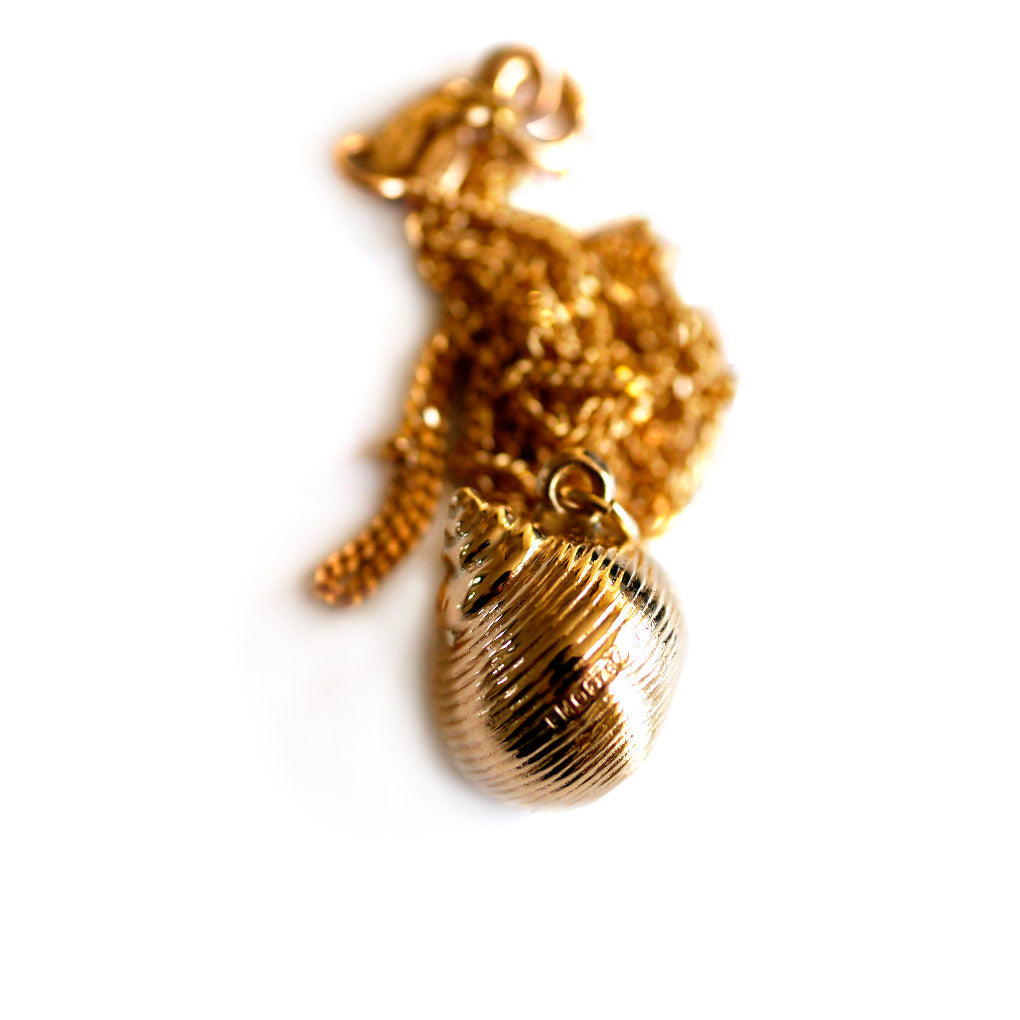 Gold Glorious Gold: 1968 Conch Shell Pendant
A gloriously sunny piece guaranteed to lift your mood giving you a prosperous journey through life!!! Picture yourself on a sun kissed beach, could well be a Caribbean one as you stop to pick up a Conch shell, a golden 1960s one a la Mustique style.  Glamour darlings, pure unadulterated glamour!!

Description:
Metal:        9K Gold
Size:           1.5cm high and 1cm wide
Hallmarks: London, 1968
Status:        Vintage
N.B. There is a small dent on the underside of the shell please contact for more pictures.
Style Notes: To be added to a necklace or bracelet!
Please note that whilst no chain or bracelet is included, we can however happily help you!