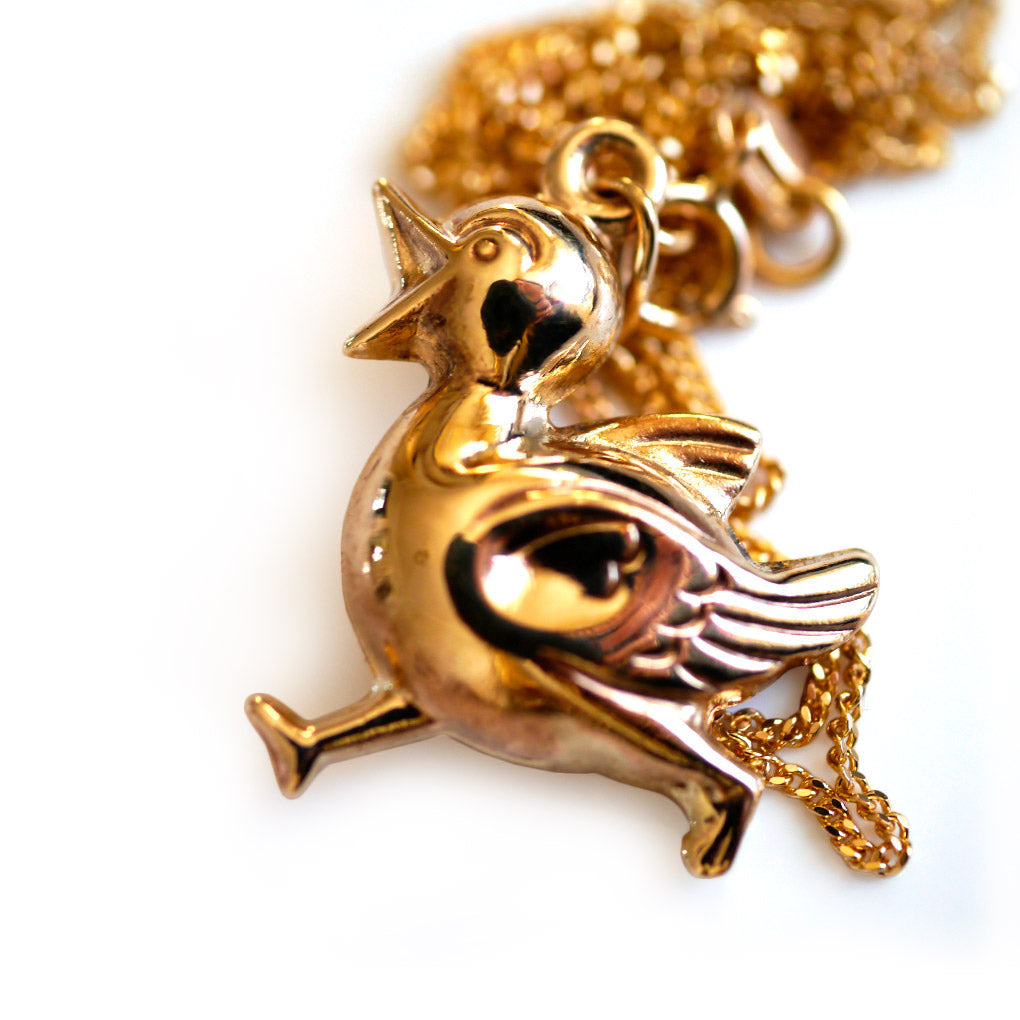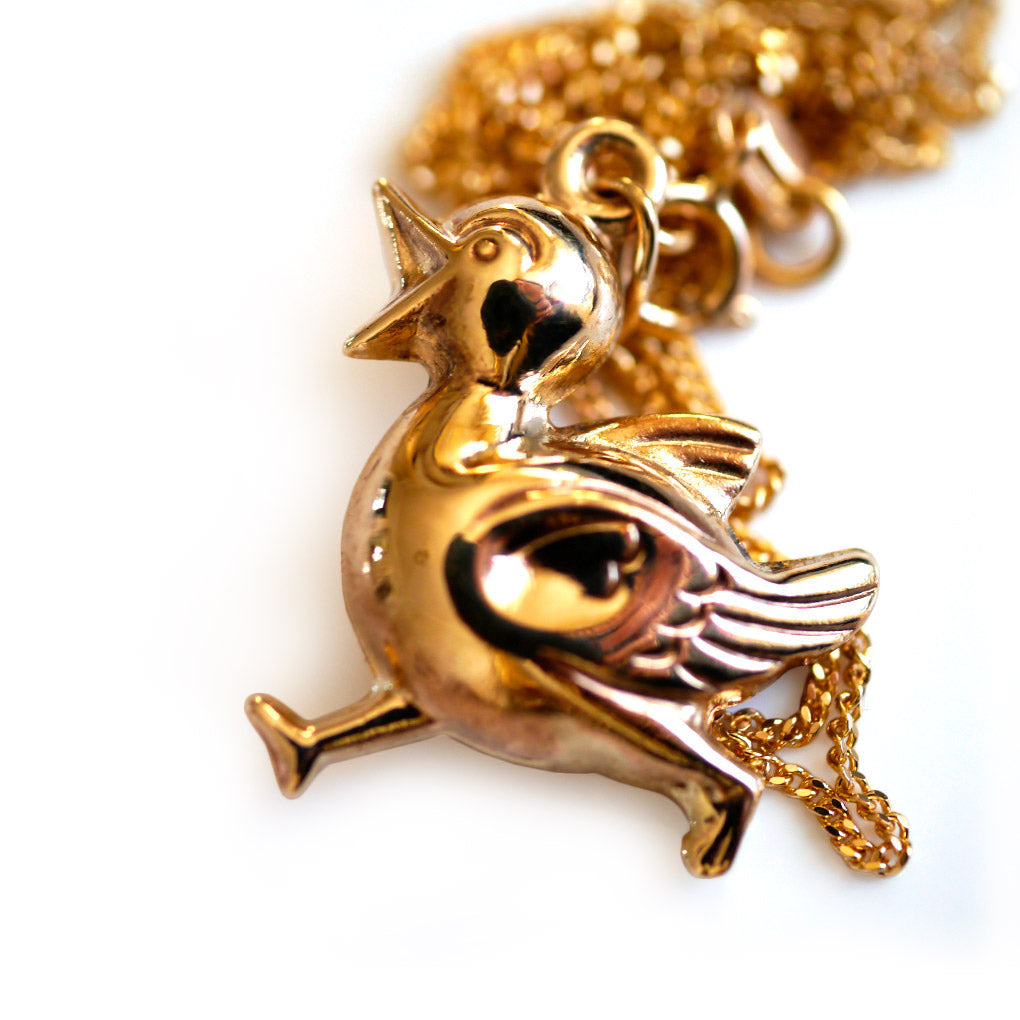 Gold Glorious Gold: 1970s Duck Pendant
If fine feathered friends are your thing, this 1970s Gold Duck will be sure to drive you positively quackers!!! We think this piece is seriously fly!!  
Description: Metal:
          9K Gold
Size:
             2cm high and 2cm wide
Hallmarks:  
London 1971, Makers Mark S&K
Status:         
Vintage
Style Notes:
To be added to a necklace or bracelet!
Please note that whilst no chain or bracelet is included, we can however happily help you!