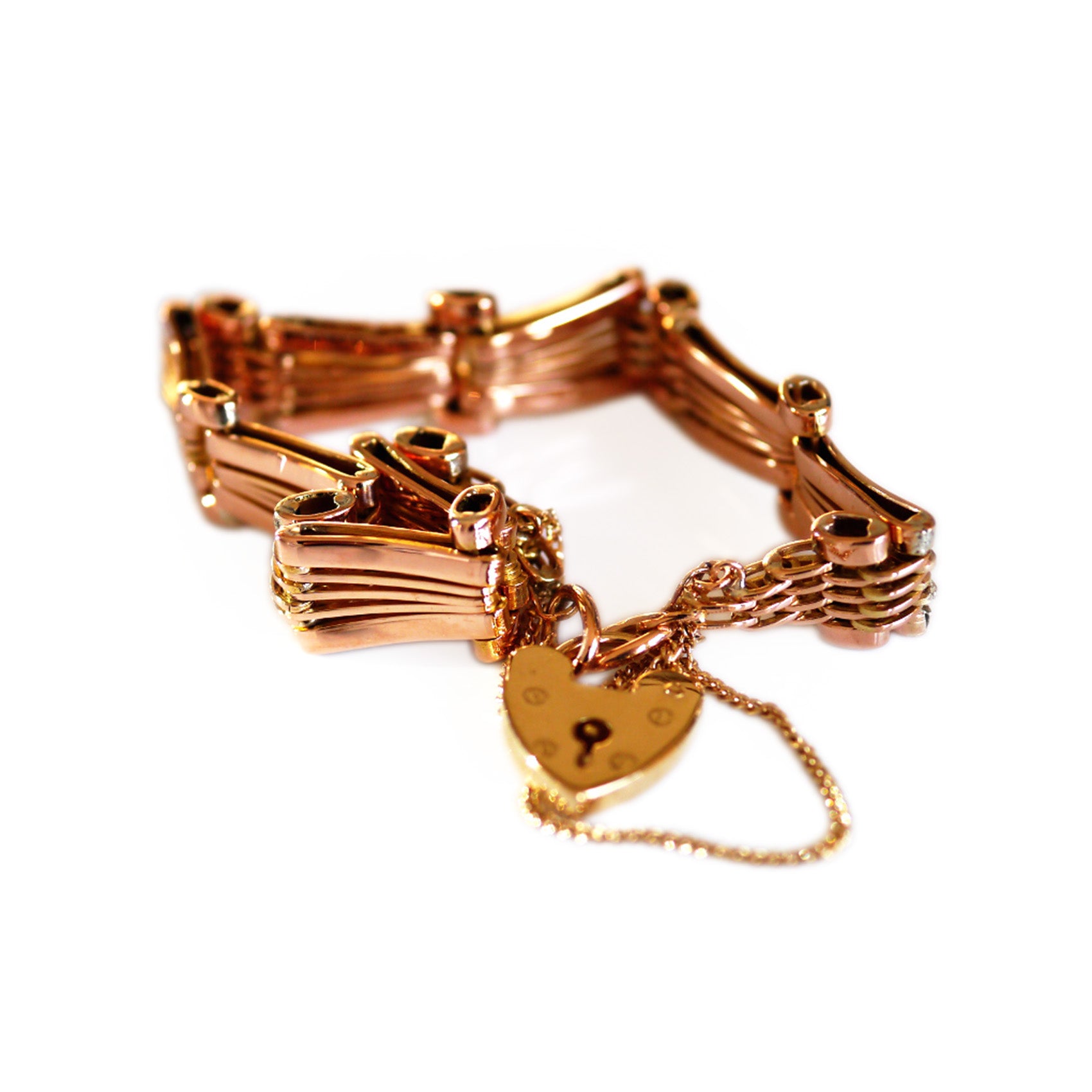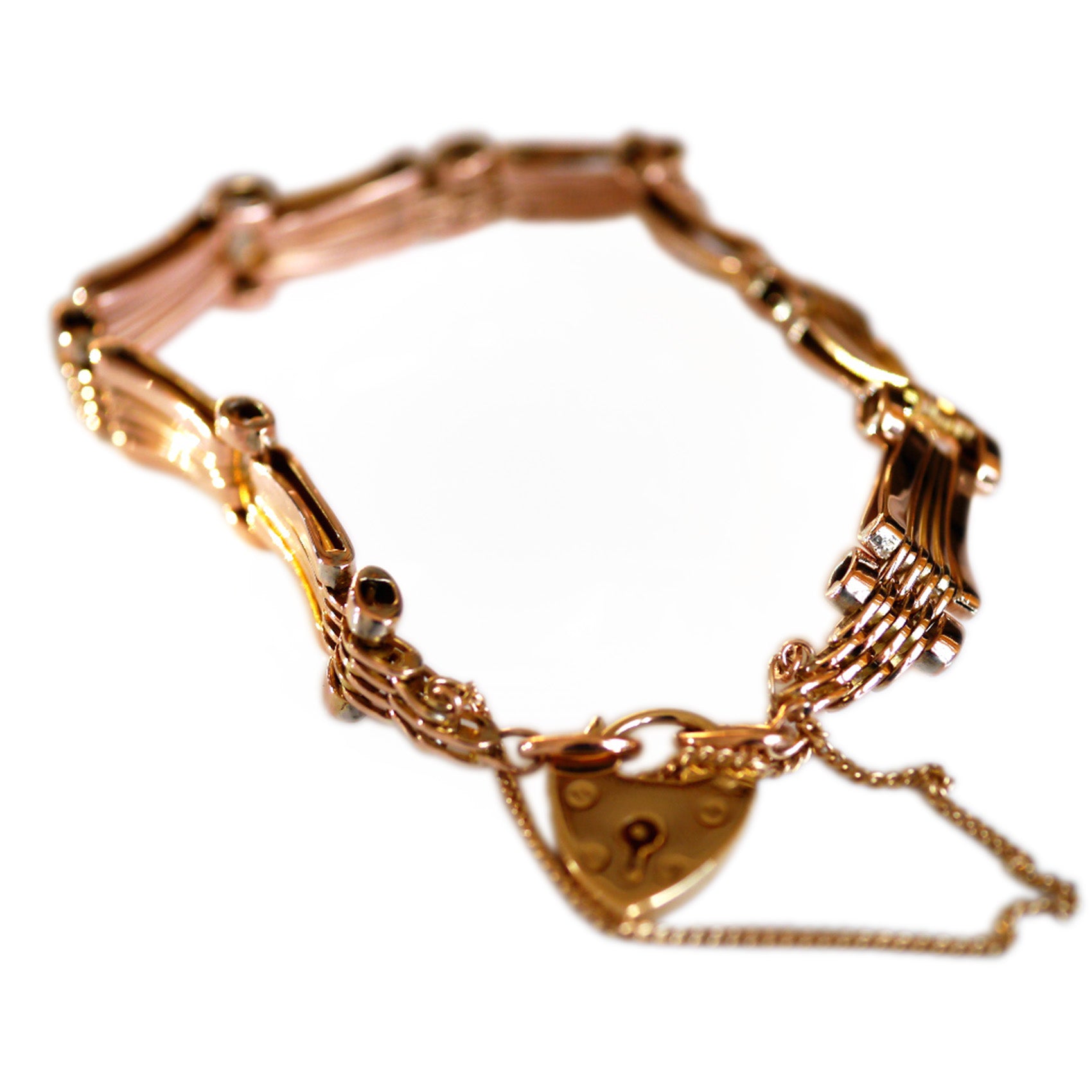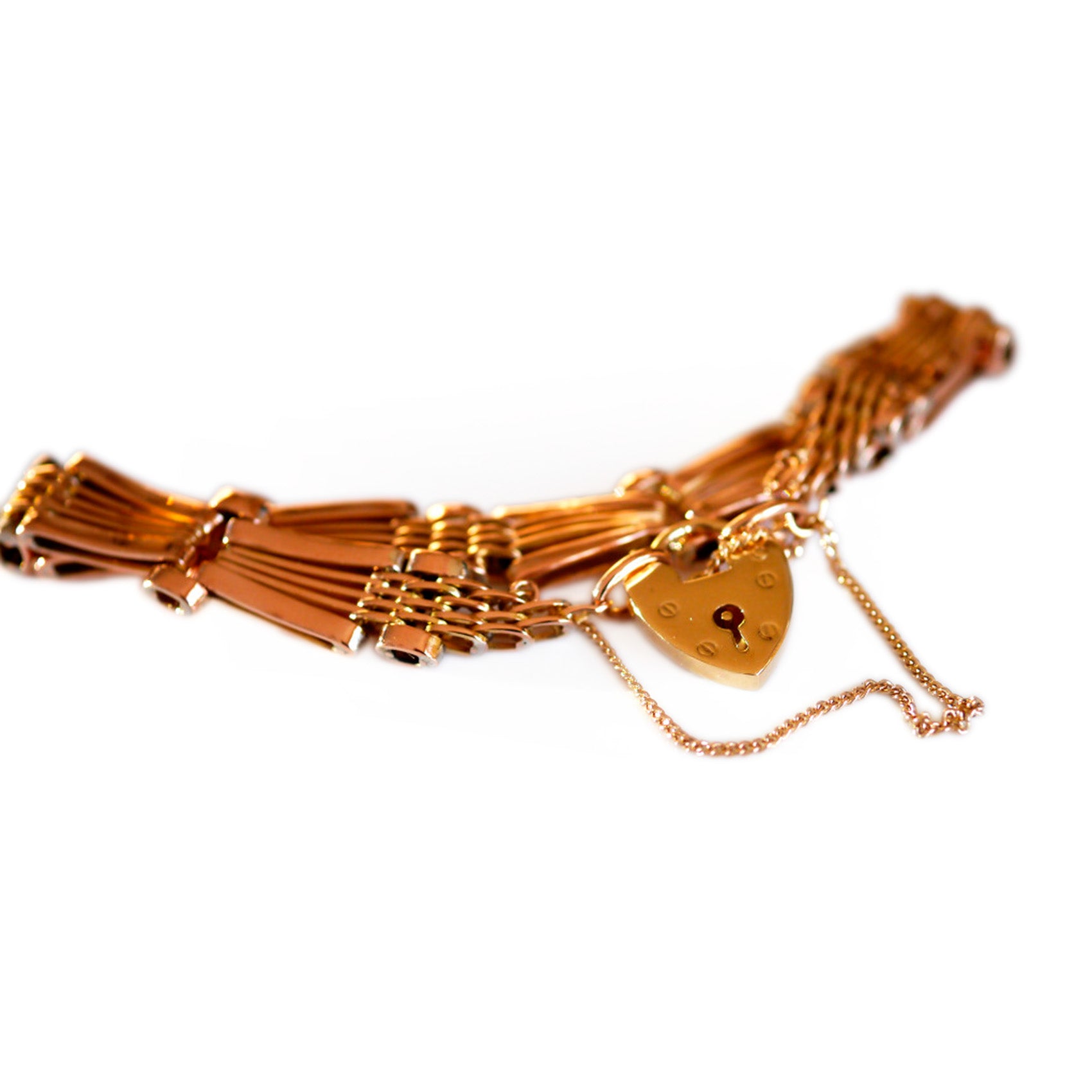 Gold Glorious Gold: 1970s Gate Bracelet
Open the gate to your heart with this modernist 1978 Gate Bracelet!  Inspiringly aristocratic! Inspiringly virtuous!
The Victorians "invented" the Gate Bracelet and it apparently not only mooted chastity whilst your loved one was away but it also alluded to the unusual chain style of interlocked barred panels which emulated gates and fences pertaining to the estates and castles of the British aristocracy!
Description: Metal:
  9K Gold
Size:      
[    ]
Date:
    1978
Status: 
Vintage