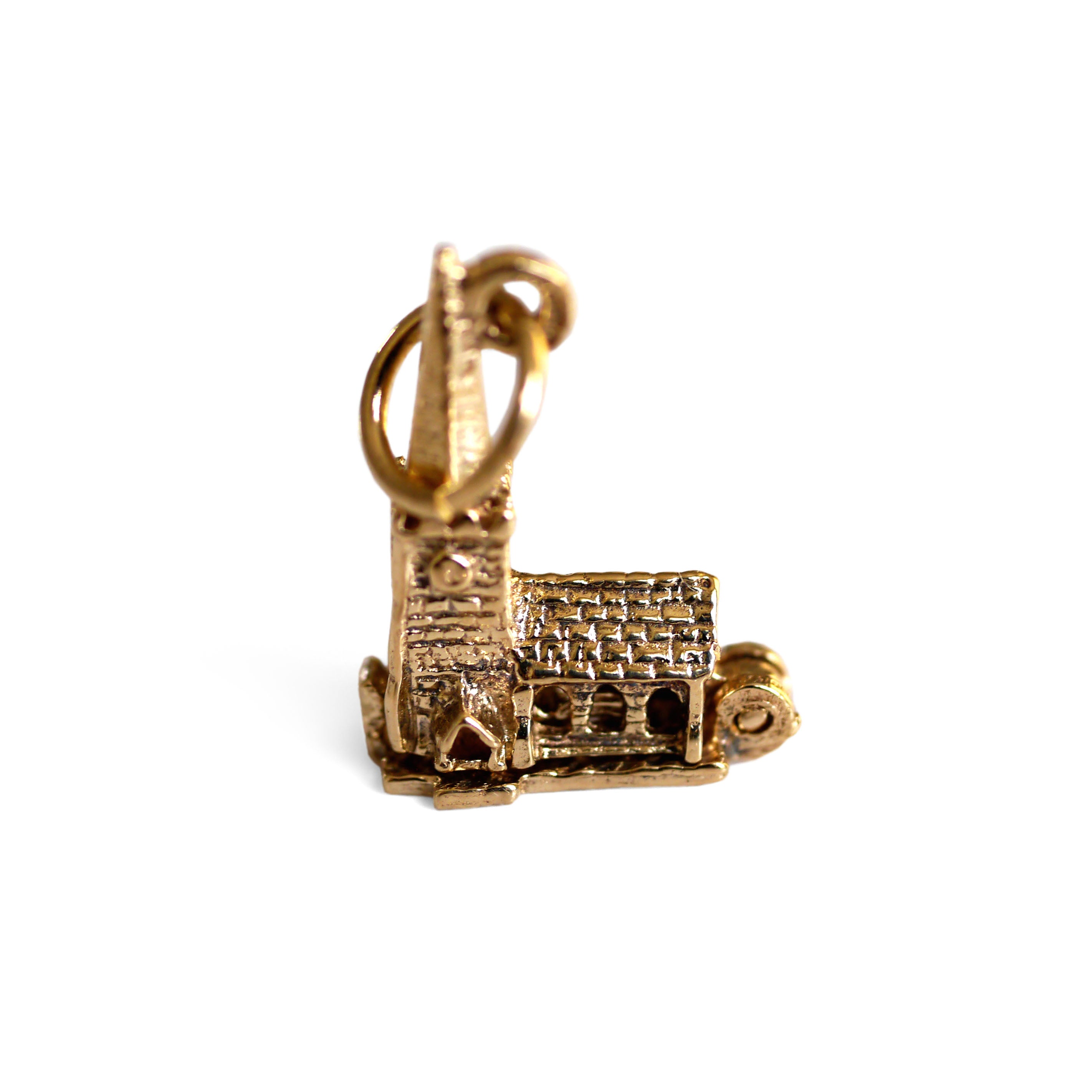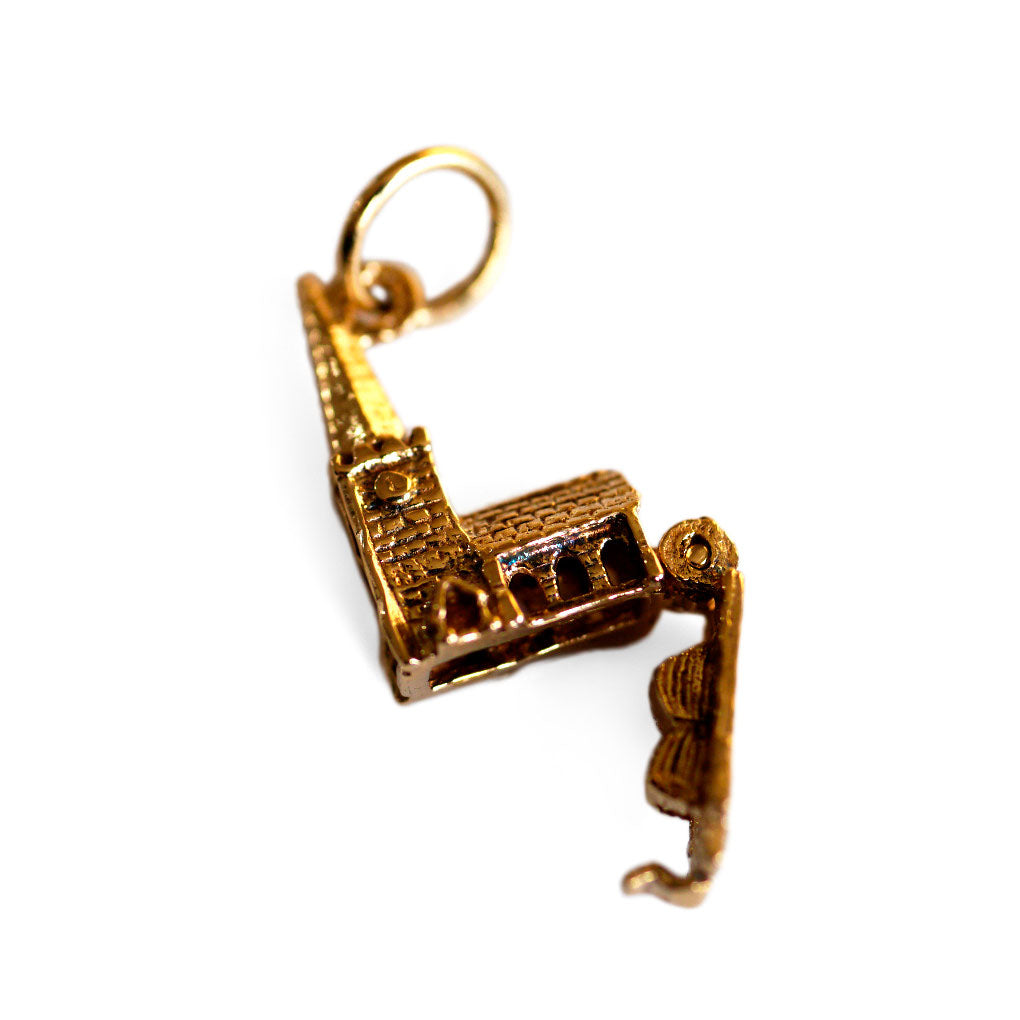 Gold Glorious Gold: Church Pendant / Charm
We are completely charmed: behold and exquisite Church pendant / charm which opens to reveal an open hymn book!
Description: Metal:
          9K Gold
Size:
            1.2cm wide & 2cm high
Status:         
Vintage c. 1970s
(hallmarks are rubbed)
Style Notes:
To be added to a necklace!
Please note that no chain is included however, we can happily help you!