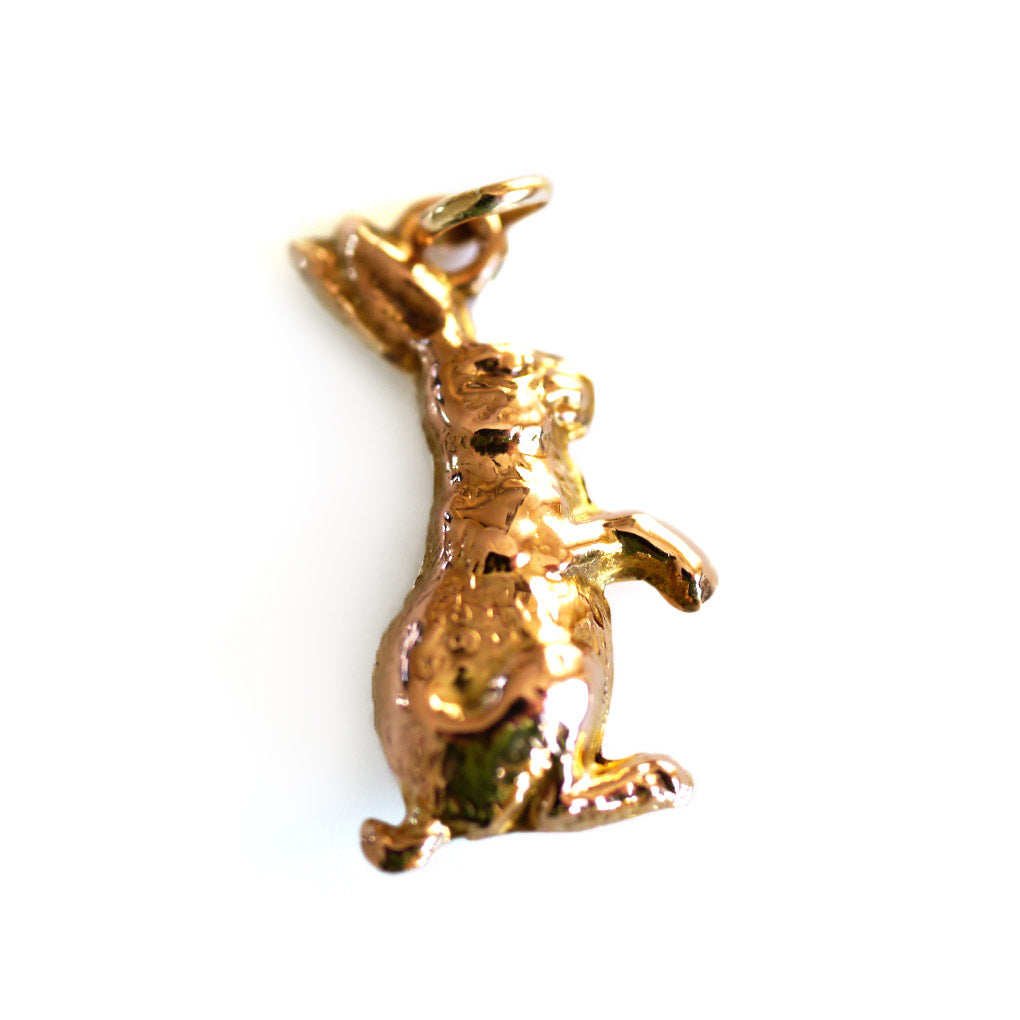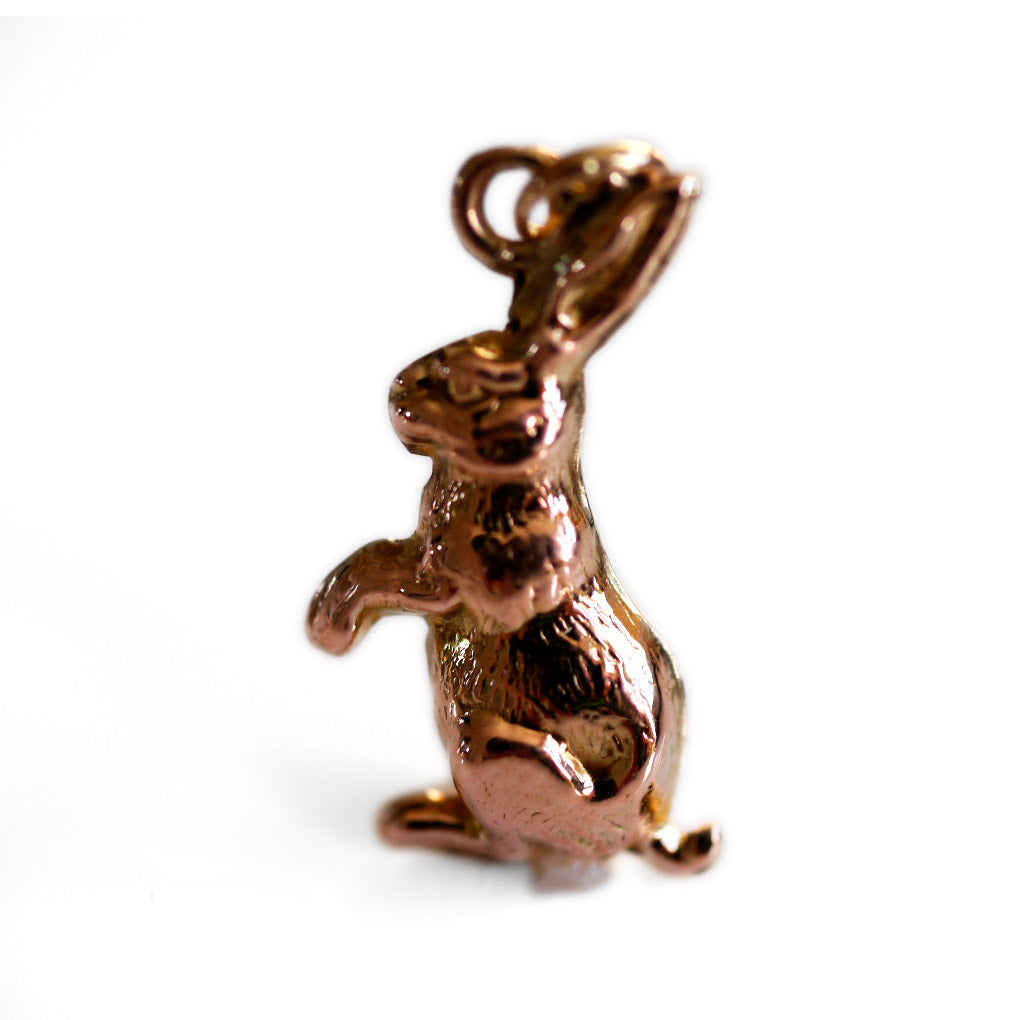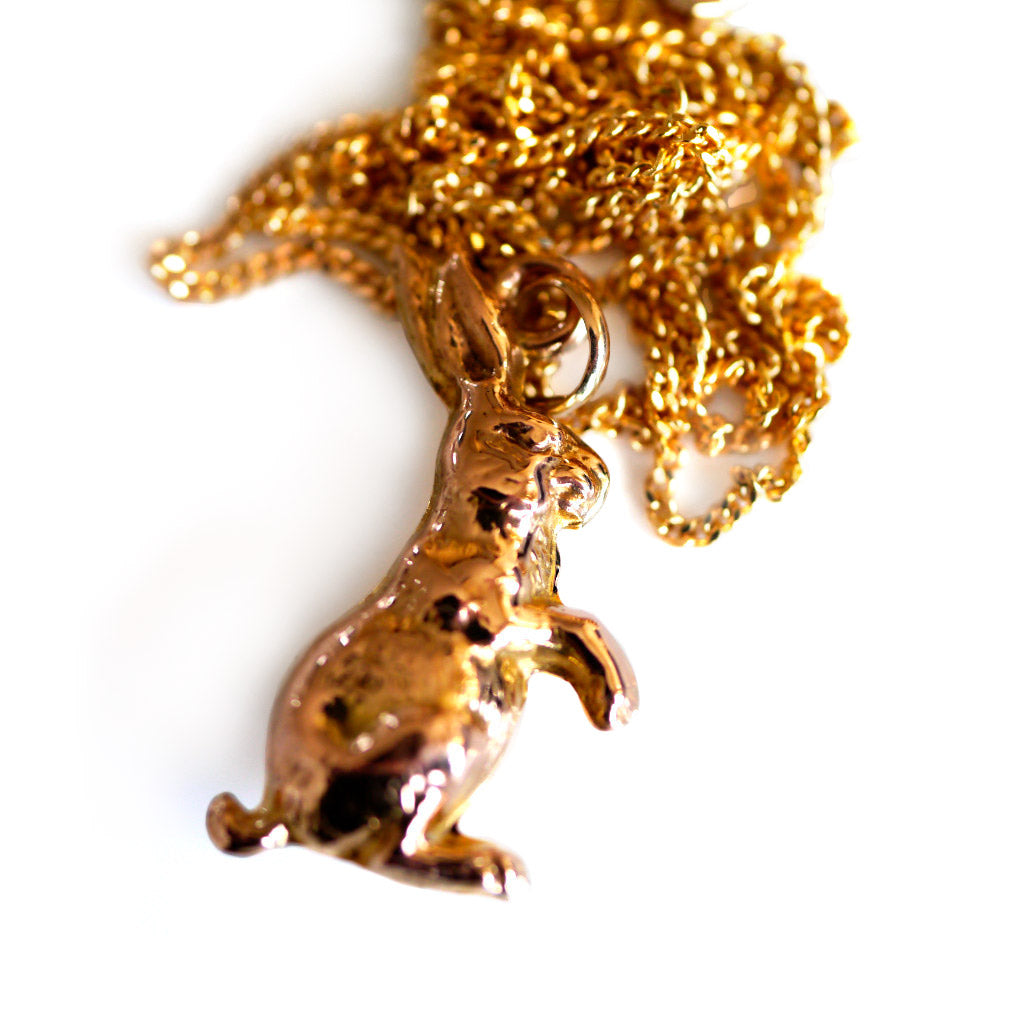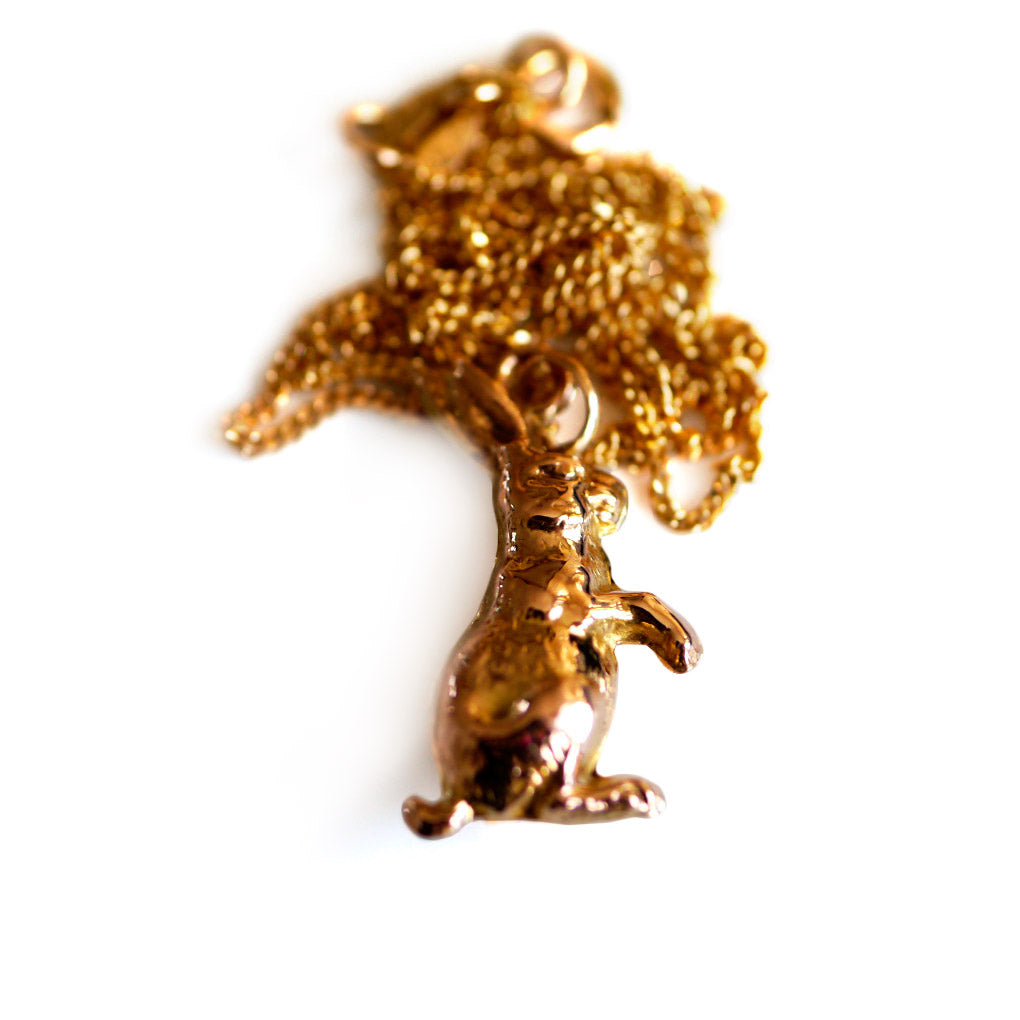 Gold Glorious Gold: Hare Pendant
As you know Baroque Rocks delights in being "Mad as March Hares!"  We have the proof in the so-called pudding, as we've seemingly just pulled a jack-rabbit out of the hat for you!!!  Yup, we have found a Golden Hare!!!
Description: Metal:
          9K Gold
Size:
             1cm wide & 2cm high
Status:         
Vintage
Style Notes:
To be added to a necklace or bracelet!
Please note that whilst no chain or bracelet is included, we can however happily help you!