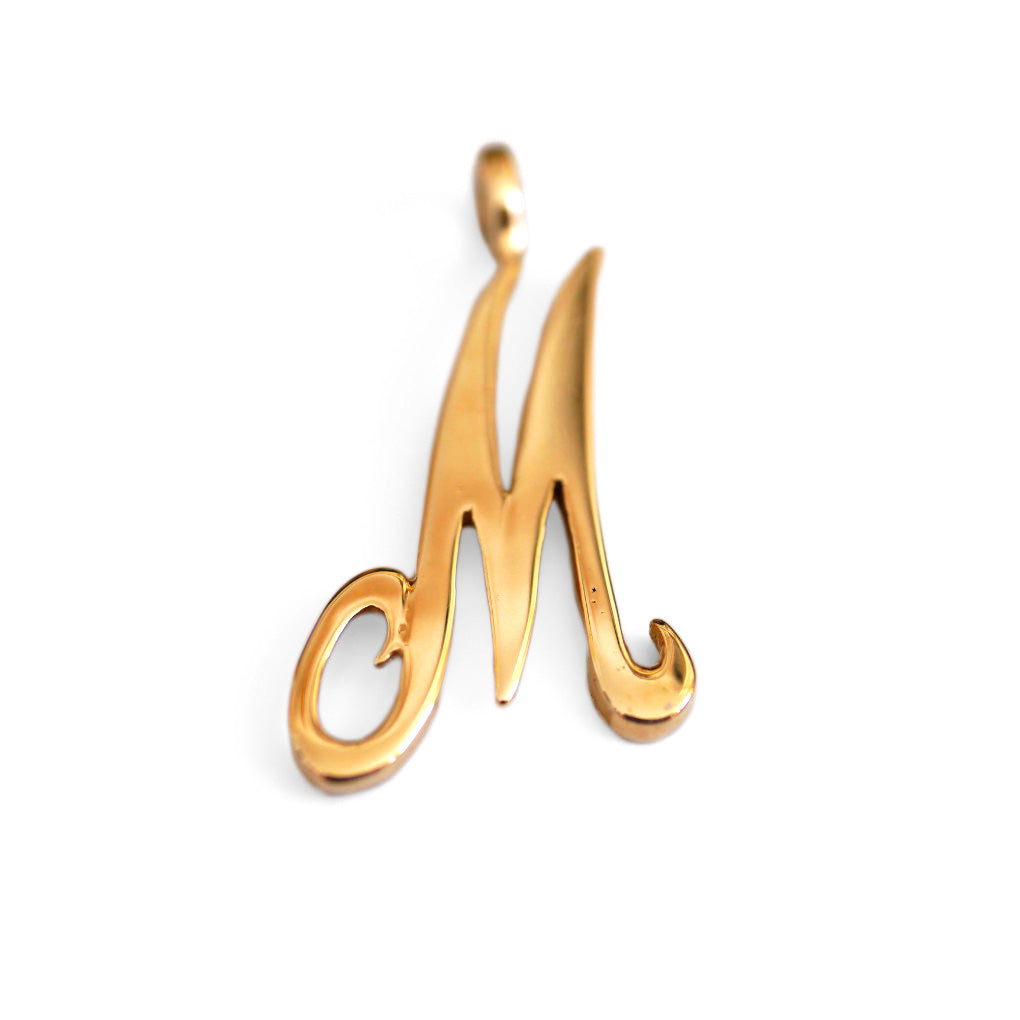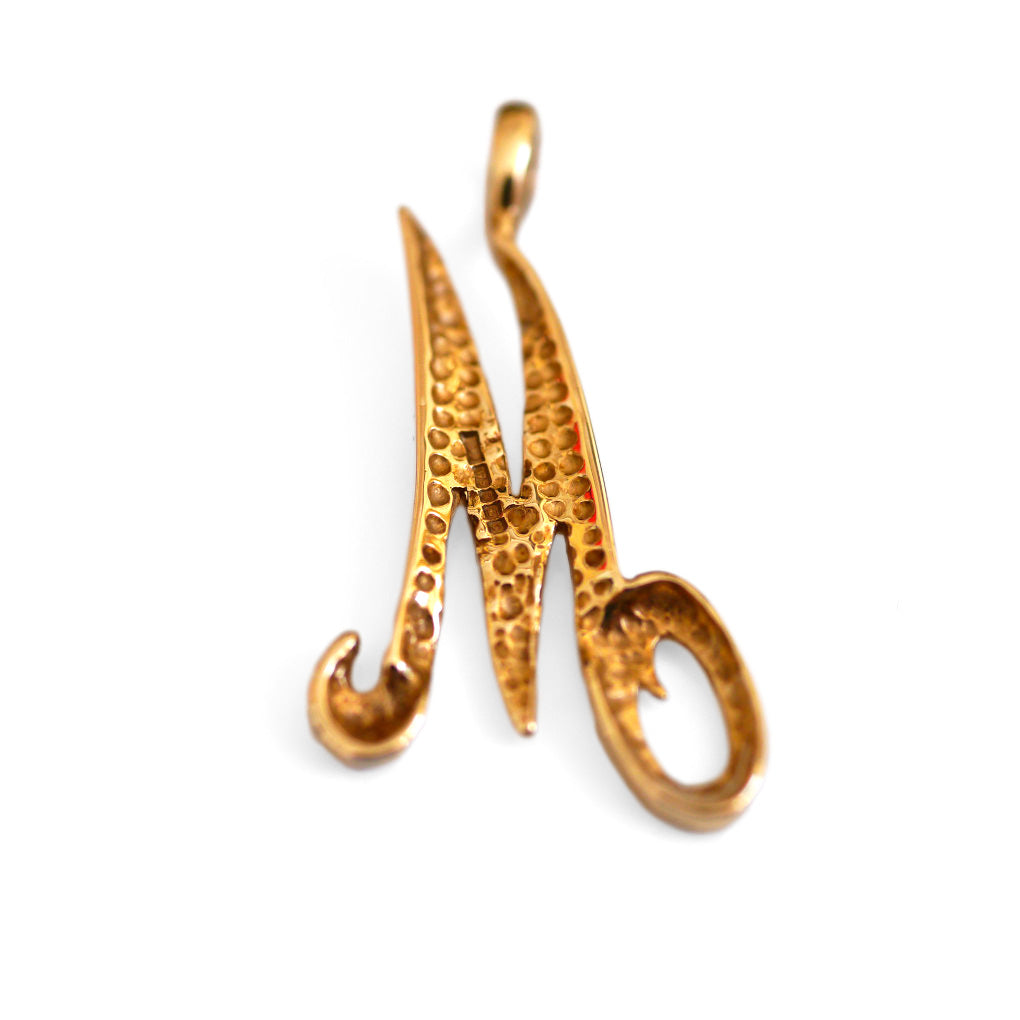 Gold Glorious Gold: Initial Large M Pendant
"I'm going down to Alphabet Street, I'm gonna crown the first letter that I meet, It's gonna be gold sexy, You'll want it round your neck as a treat!"  M for Magnificent! M for Marvellous so you get "M" drift!!  Ok so not quite Prince lyrical but seriously cool!!!
Description: Metal:
          9K Gold
Size:
            3cm high and 1.5cm wide
Hallmarks:   
Sheffield 2002
Status:          
Vintage
Style Notes:
To be added to a necklace!
Please note that no chain is included however, we can happily help you!