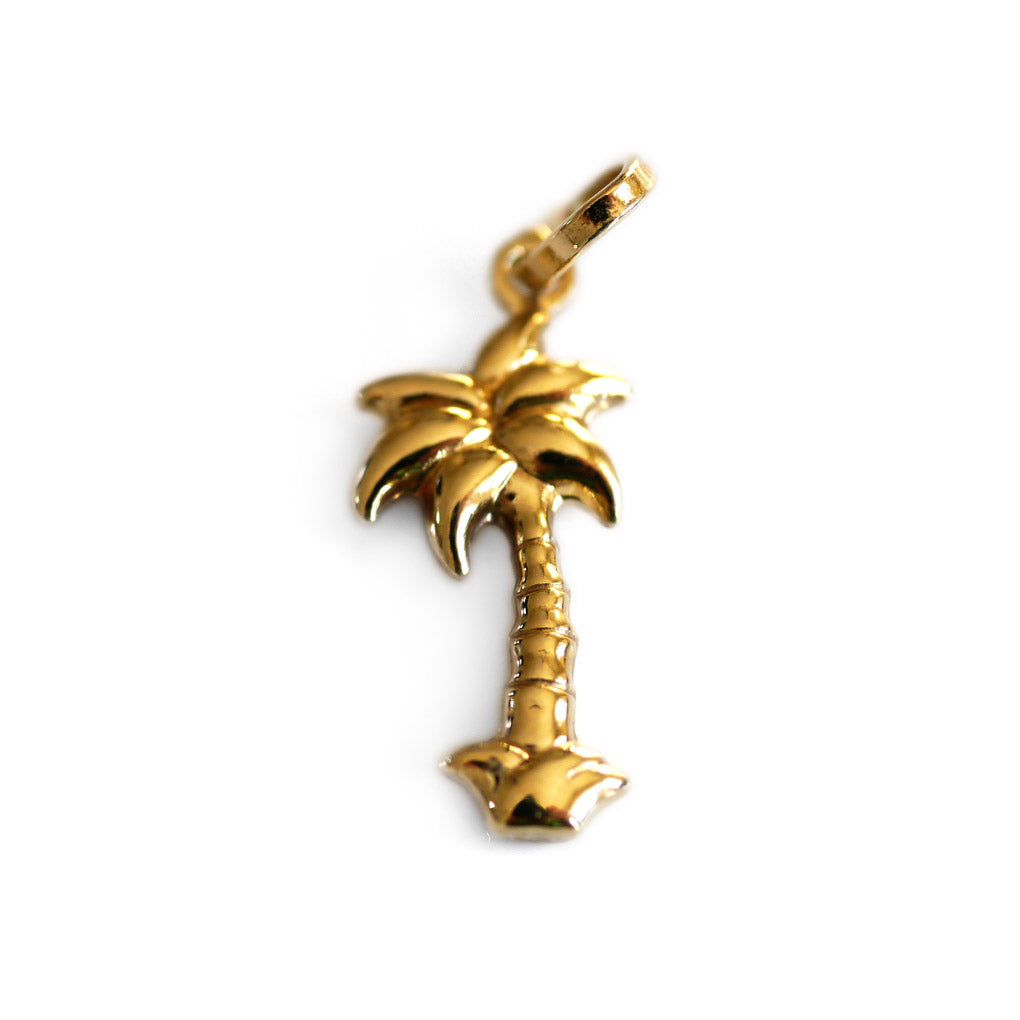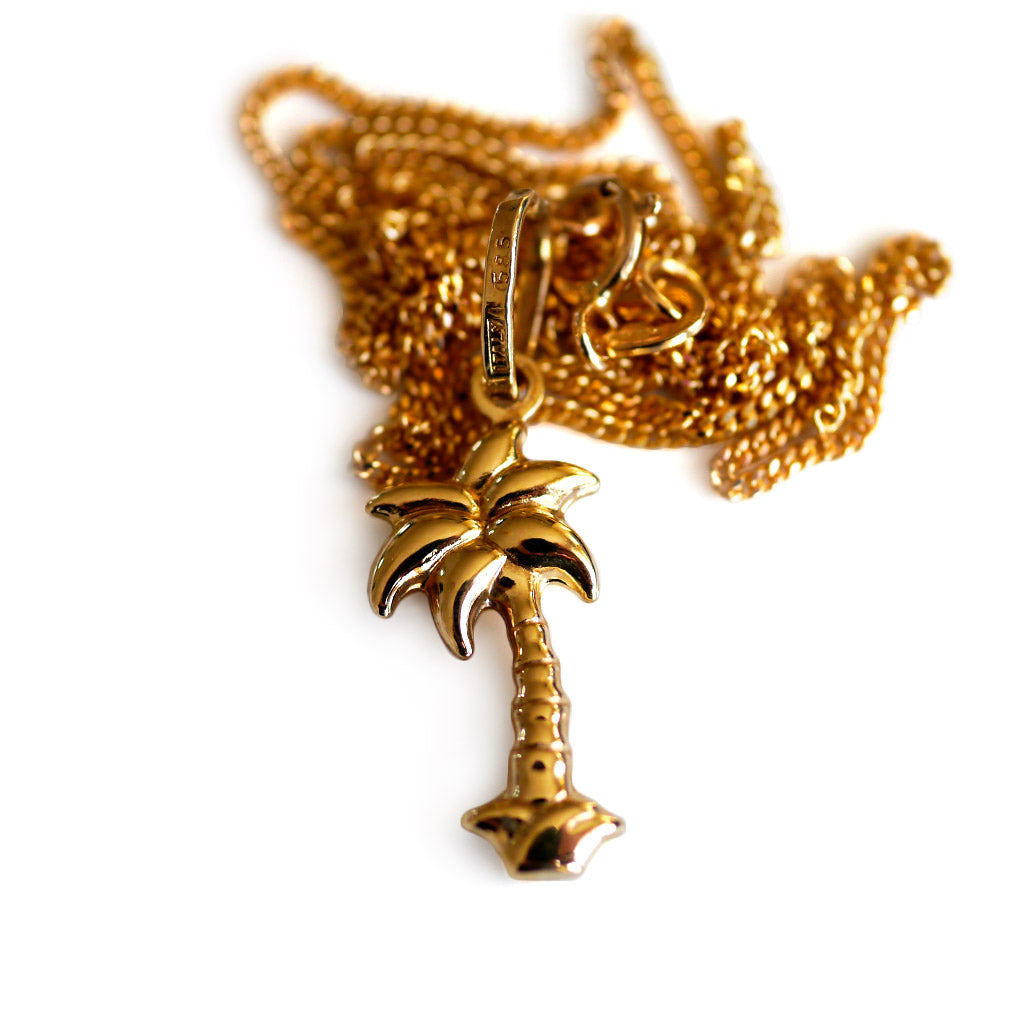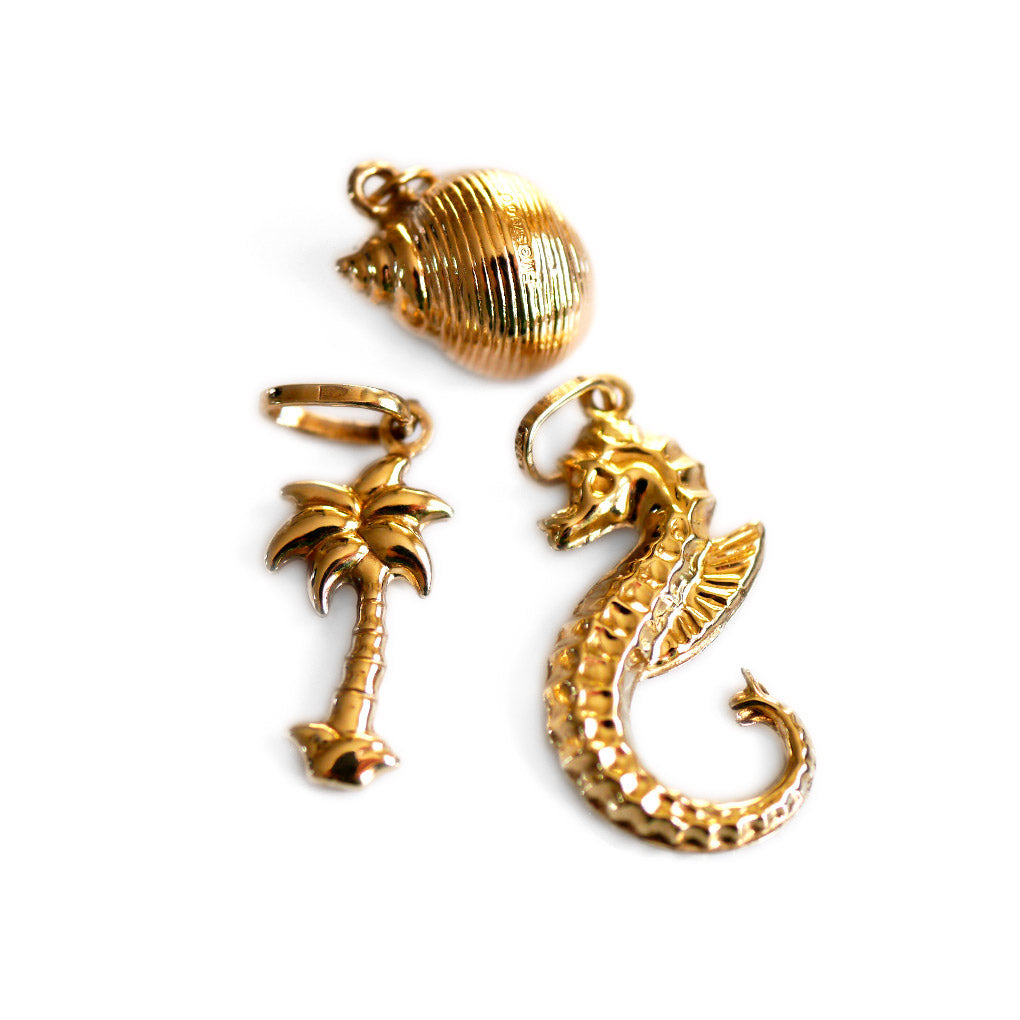 Gold Glorious Gold: Palm Tree Pendant
Keep palm and carry on – did you know that this incredible tree is a symbol of victory, triumph, peace and eternal life!! A talisman that portrays a strong heart that strives ever upwards when its most burdened!!  Oh and not to mention an amazing piece for summer holiday, style it up sunshine!!

Description:
Metal: 9K Gold
Size:  2cm high and 1cm wide
Hallmarks: Italy
Status: Vintage
Style Notes: To be added to a necklace or bracelet!
Please note that whilst no chain or bracelet is included, we can however happily help you!