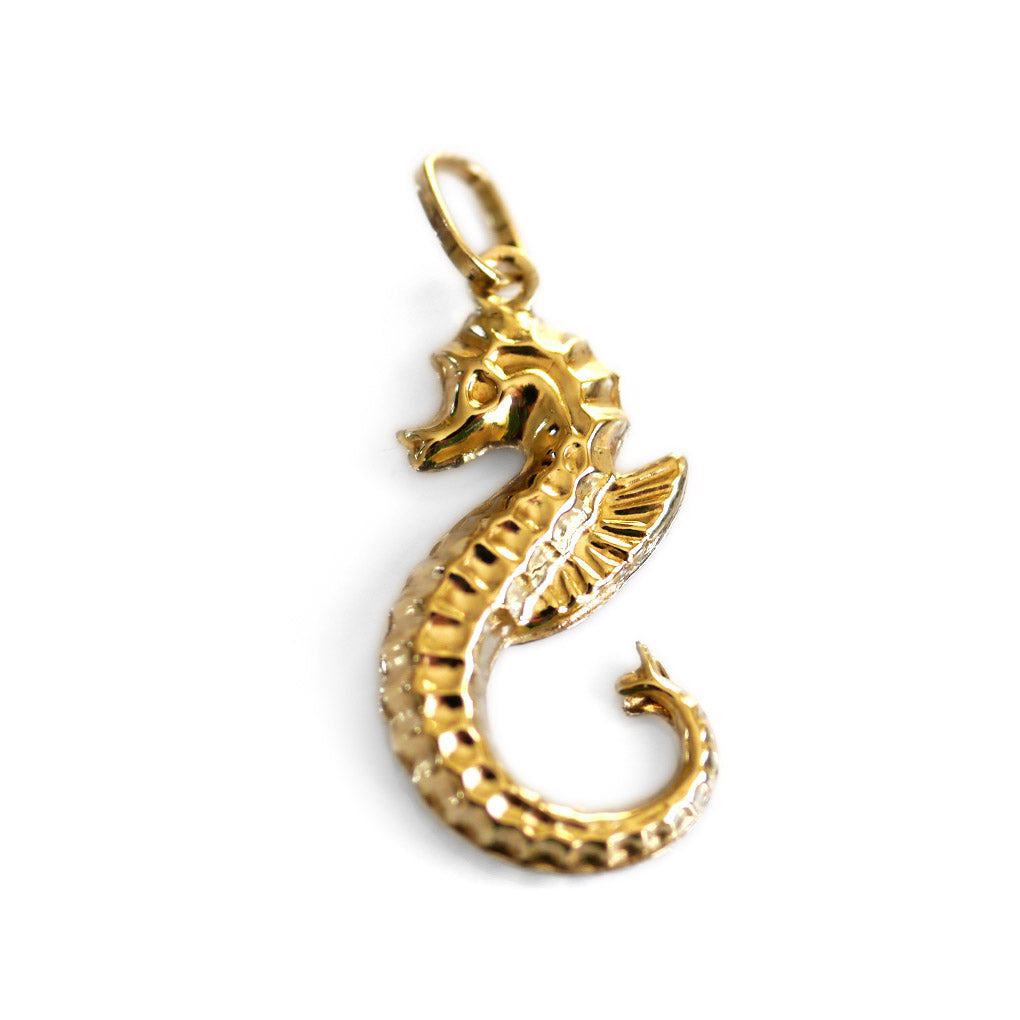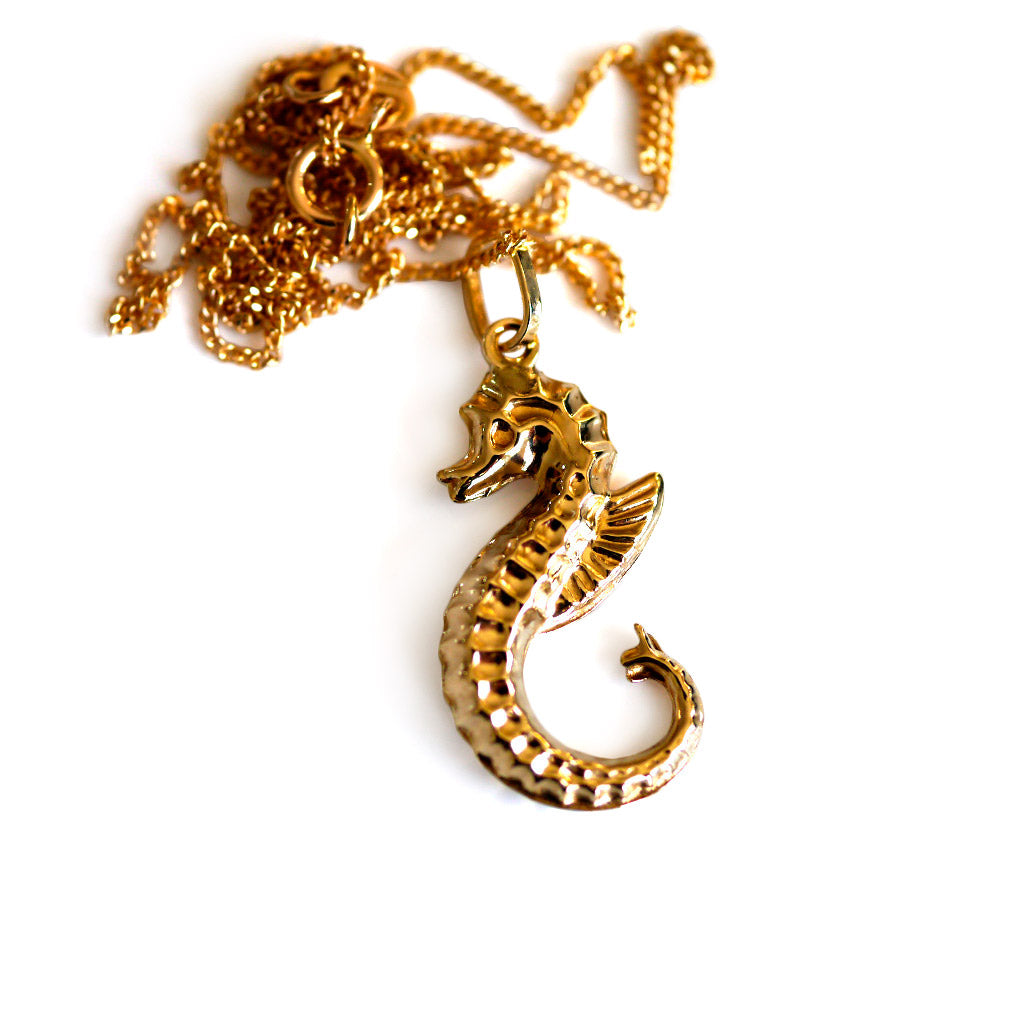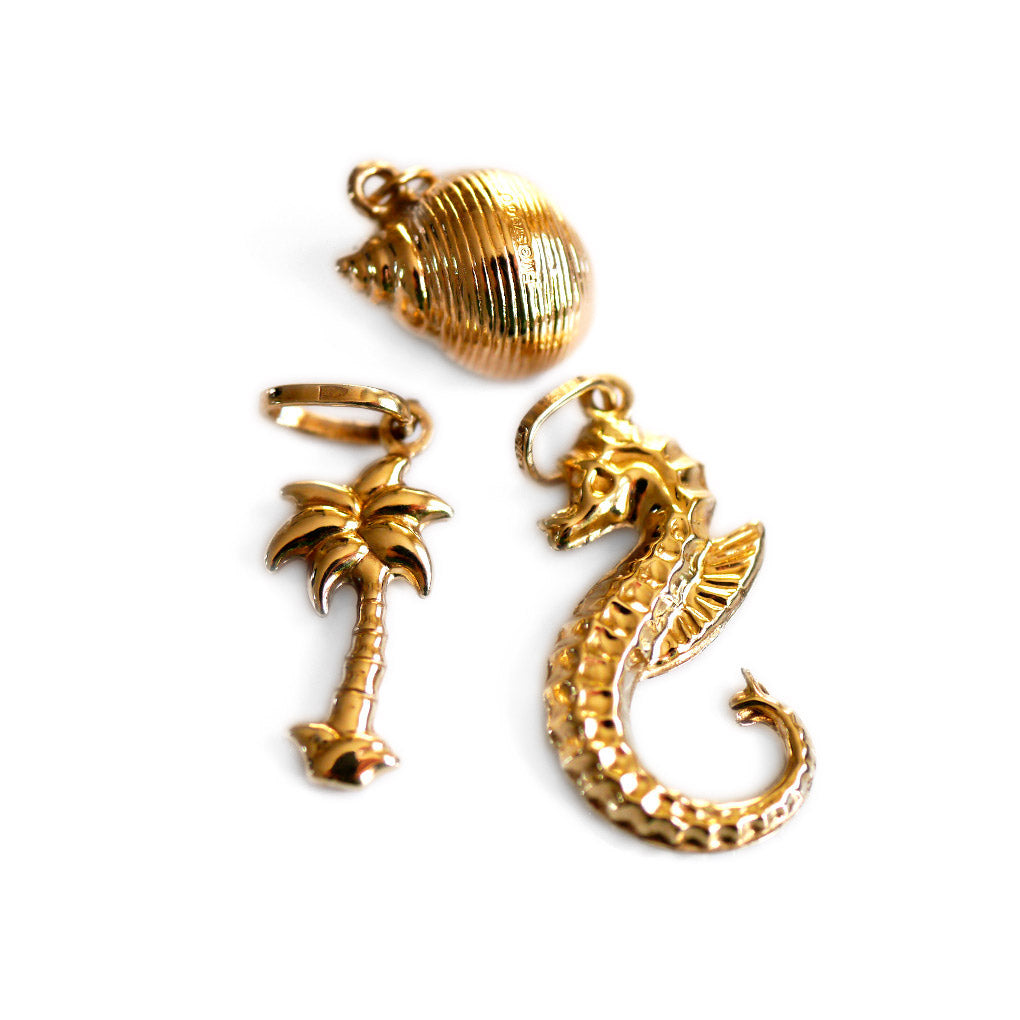 Gold Glorious Gold: Seahorse Pendant
Seahorsing about and frolicking in the waves – the mighty Seahorse is the symbol of strength and power not to mention a glorious good luck talisman! Bedeck!! Bedeck!! Bedeck!!!

Description:
Metal:          9K Gold
Size:             3cm high
Status:          Vintage
Style Notes: To be added to a necklace or bracelet!
Please note that whilst no chain or bracelet is included, we can however happily help you!